Volunteer Promotes Better Money Habits Across Michigan
Meet Daily Point of Light Award honoree Nicolette Mendez. Read her story and nominate an outstanding volunteer or family as a Point of Light. 
When Bank of America employee Nicolette Mendez looks back on her earlier life, she wonders if she and her family might be in a different position had she known about the financial resources that she knows now. Not wanting anyone else to be in that position, she has spent the past four years tirelessly working to spread personal finance education through Better Money Habits. 
For the Bank of America-run program, Nicolette delivers and facilities sessions on financial tips and resources to people across her home state of Michigan. She also helps coordinate fellow Better Money Habits Champions across seven states. She is particularly proud of her work with Latinx small business owners, many of whom she has helped through the hardships caused by the COVID-19 pandemic. 
Describe your volunteer role with Better Money Habits.
I am a Better Money Habits Champion for Bank of America. Currently I reside in Michigan and have provided better money habits all across the state. I support a variety of virtual events across seven states currently. I am also coordinating for other Better Money Habits Champions across the seven states I support to receive need-to-know information and event details. For instance, we had America Saves week in February and I provided all our Better Money Habits Champions details on our savings programs, literature to share as they are conducting events, and resources within Better Money Habits to provide and deliver. I do a lot of planning and coordination. I am a person who cultivates relationships with local nonprofit organizations and schools, so a whole host of things on top of actually delivering and facilitating sessions on better money habits.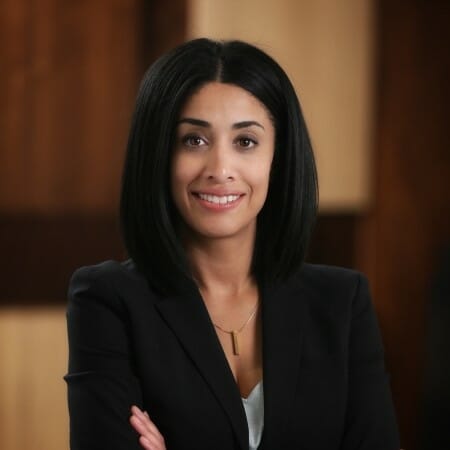 What inspired you to start volunteering in this way?
Just a passion around helping people. I've been in banking for 26 years. Throughout my career, what has always been really important to me — in addition to developing teammates and supporting as a leader — has been helping my clients. Really helping them in a way that's going to impact their personal lives and their financial lives so that they're better for it. I think about my background and the fact that my family didn't know about these resources. I moved into banking as my career, and had I known some of these things early on, myself and my family might be in a different position. I'm definitely implementing these things with my children. You always take your learnings professionally and apply them to your personal life, and I think that intent has been something I wanted to carry forward. 
What do you go over during your Better Money Habits sessions?
It depends on the audience. Oftentimes I'm going over basic banking, so things like safety in budgeting and financial safety are really big right now. Understanding the different types of solutions, products that are available, services that are available, talking about the difference between a checking and a savings account. I find I tend to focus on that quite a bit. I engage a lot of young adults. Small business owners is a little bit different because we look to aspects of what they're focused on for their business. Depending on the phase, it could be how do I start a business? How do I grow my business? How do I transition out of my business? We've got different resources available for small business owners for any phase of business they're in. We have different resources available for a variety of young adults, students, anyone who is looking for some basic banking, home ownership, all of those things.  
How important is financial literacy for communities, especially small business owners?
It's critical. … When I engaged about 20 to 25 small business owners over the course of the last year, it was because they specifically had financial hardship during the pandemic. They were restaurant owners, hair dressers, nail salon owners. They didn't have the kind of relationship with the bank to really understand how PPP [Paycheck Protection Program] could help them. They didn't have a point of contact. They didn't trust banks. And because of that, their businesses and their livelihood suffered. 
Can you expand on why you are particularly proud of your work with Latinx small business owners?
These small business owners who I was referencing to earlier, all were of the Latinx community. All culturally have a level of distrust of banks or a lack of knowledge around banks. Because I am half Puerto Rican, half Black, it is personally important to me to help my community and make sure they understand.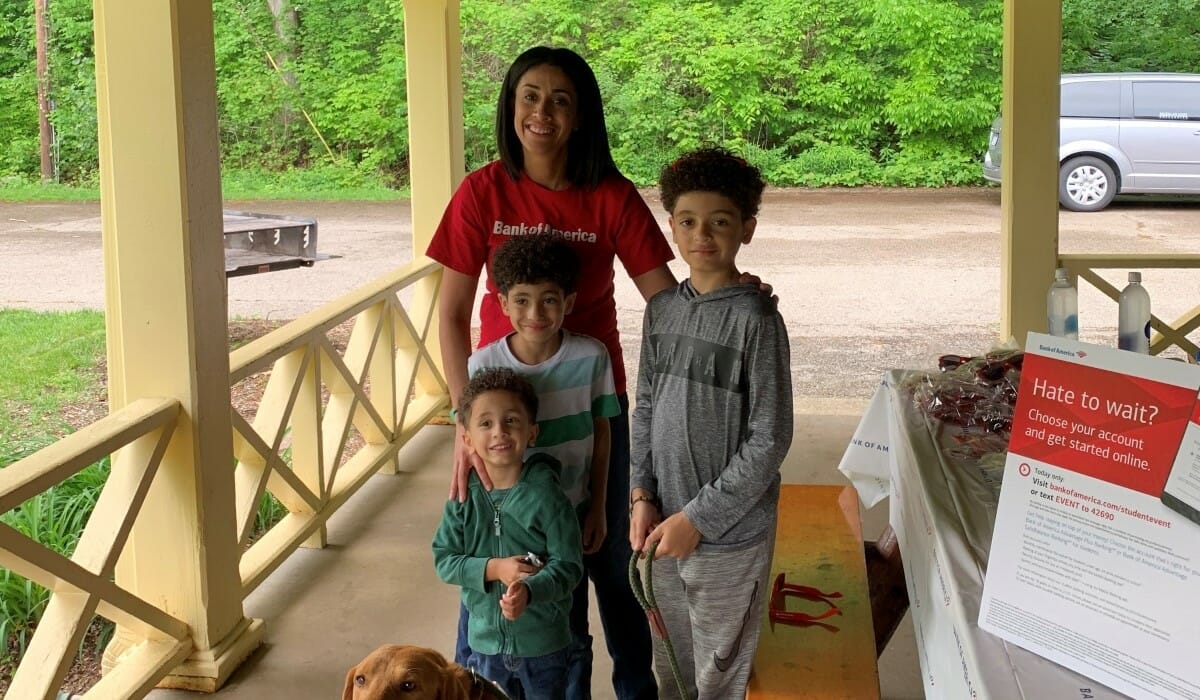 Do you have any future partnerships, programs, or events you want people to know about?
Right now, we are working on a few different events specifically for banking sustainably. Banking sustainably is a program for not just the Latinx community, but all walks of life who feel like they can't have a relationship with a bank, or who have had bad experiences and maybe distrust banks. [We are] really ensuring that they know of the resources that are available to help them reestablish a banking relationship or just get one. We have an FDIC virtual event on April 1 coming up. What I find to be really important about our banking sustainability program is that there are so many people, primarily of color, who because of their experiences or because of where they come from, may have a lack of knowledge or understanding. They are paying more to pay their bills and to save for themselves. They're not earning interest to the degree they potentially could, or getting rewarded for the things they do, because they don't have this knowledge or the resources on how to leverage a bank and ensure they are supported as consumers. 
What's been the most rewarding part of your work? 
Hearing from a customer that what I shared with them was impactful. I think that positive feedback, hearing what I shared was helpful to them, is huge. 
Are there any moments from your time volunteering that are particularly memorable for you?
The conversations with people that remind me of me when I was their age are particularly memorable. When they speak to their experiences, and then you can see the lightbulb go off for them and the commitment they make for themselves to work toward financial health or financial wealth, that's rewarding. 
Why do you think it's important for others to give back?  
I would hope everyone would think it is important or find value in it. As a society, I would hope that people would want to just help people. I would say for me why it's important is because I think everyone is deserved of the education and the opportunity. 
Do you want to make a difference in your community like Nicolette? Find local volunteer opportunities. 
Share this post
---