Volunteer Grows One Million Pounds of Veggies to Feed Hungry Around Iowa
Meet Daily Point of Light Award honoree Tracy Blackmer. Read his story and nominate an outstanding volunteer or family as a Daily Point of Light. 
His father an agriculture professor and his grandfather a farmer, Tracy Blackmer, a Madrid, Iowa resident, says his life has been agriculturally connected for as long as he can remember.  
"We lived on the food from my grandfather's farm," says Tracy. "I saw how easy it was to grow the food we eat. We had land and we knew how to grow, that's two things the average person may not know how to do. (It) seemed like an easy thing to step into." 
It was when Tracy's mother described the great need at the food pantry she ran and difficulty in sourcing fresh produce for the underprivileged that the lightbulb went off for Tracy, who has a PhD in agriculture. 
First starting small, Tracy's volunteerism providing food to the hungry has spanned nearly a decade. As the founder of Iowa Gardening for Good, Tracy grows produce from peppers to onions and melons alongside dedicated volunteers of all ages, the organization donating all of its vegetables and fruit to more than 20 food pantries around central and northeast Iowa and other partner hunger relief organizations. Tracy's tremendous dedication has yielded more than 1 million pounds of produce thus far and is educating families across the state about health and the food they eat, all in service of the organization's mantra, "feed, learn, serve" says Tracy.  
"One, we're getting fresh produce for food pantries, healthier options than rice, beans or pasta. Two, we're teaching people where food comes from. More and more people don't know how to grow or how things are grown. Three, we're connecting the dots. We're providing the infrastructure for people to do community service. A lot of people are willing to help, they just need to help coordinating."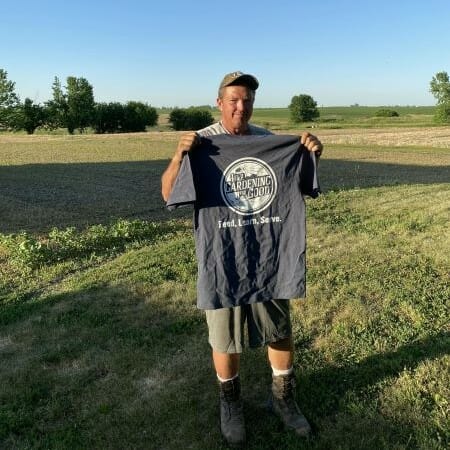 Giving workplaces, students and families opportunities to volunteer, Tracy's gardening is resulting in bountiful benefits for numerous communities, as the organization inspires others to serve. According to Tracy, volunteers don't need expertise, they just need to show up, their service producing tangible results in the rows of produce planted and pounds picked. Those volunteer efforts were a lifeline for the organization during the COVID-19 pandemic, says Tracy, as community members united towards a common good.  
"COVID has been eye opening to me. There are few activities, and we saw a big increase in families coming out, largely because they knew there was a need. They were stepping up and trying to instill good values (for their children). As a family, youth show the priority to (volunteer,) that's pretty cool. Our production went down because we had less total labor. Without families, we would not have been able to do hardly anything the last few years." 
One of those families visited the farm after their daughter first volunteered, says Ankeny, Iowa resident Jason Ford, who also recruited four other families to serve alongside his own family amid the pandemic. 
"I described it once," says Jason "you could take a $1,000 vacation and take your kids to someplace far away, but you get more joy in seeing them out here serving and all the kids are out here picking peppers, onion." 
Tracy's commitment, says Jason, is helping to feed hungry mouths and also grow giving children. 
"Tracy, he's got a heart of gold. He's just got a heart for helping others. He's not trying to get as much done each time he's out there, he's about providing opportunity for people to serve and learn where food comes from, my kids are learning that. They planted watermelon seeds and then picked the watermelon later."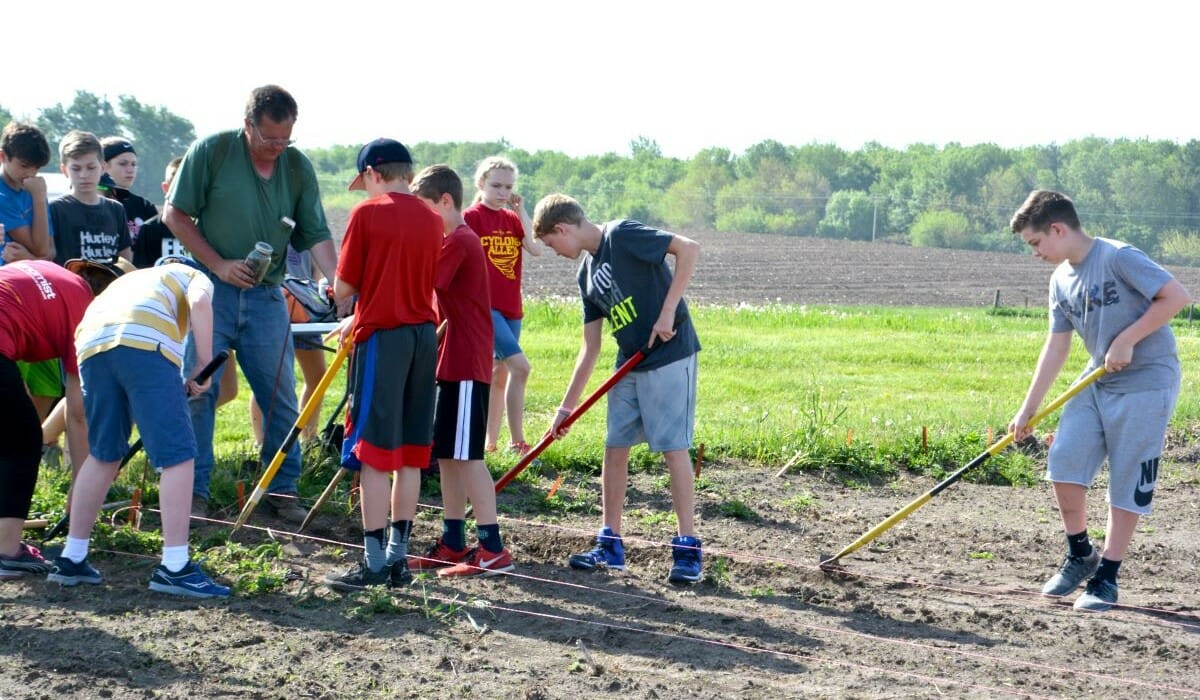 Tracy's volunteerism is making high quality produce more accessible, something he wants to see happen around the United States. His favorite vegetable to grow, the bell pepper, is a symbol of Iowa Gardening for Good's greater mission, as the organization sustains people in need and teaches communities how to eat healthier, says Tracy. 
"[Bell peppers aren't] something the food pantries really would get if we weren't growing them. Potatoes and onions can be brought in from other states but peppers are a big economic value because they are expensive, and we're helping a lot of food pantries as they've moved to not just getting calories to people, but trying to improve eating habits. Especially for families that may not cook much for their kids, you can just slice and eat them. We're not just preventing someone from going hungry, we're instilling better eating habits." 
Just like the plants he grows, Tracy's service roots are deep, helping others a lifelong pursuit that he'll continue to prioritize as he gardens for good.  
"My core mission is trying to make the world a better place. There's many ways to do it. If you can spend your frankly, leisure time, working to get food to people in need, that is to me a much better thing than wanting to go out on a golf course or bass boat. Volunteering, you have fun, do constructive things to help others and instill a sense of service in younger people. When I was younger, when someone needed help, I was willing to go out of my way, the help was just there. Seeing (service) instilled in people is really rewarding, but it's even more rewarding to me when people thank us for the opportunity to serve. Once people come out they tend to come back and bring others." 
Do you want to make a difference in your community like Tracy Blackmer? Find local volunteer opportunities. 
Share this post