Teen Translates Interests in Comedy and Mental Health into Dedicated Volunteer Service
Meet Daily Point of Light Award honoree Max Cohen. Read his story and nominate an outstanding volunteer or family as a Point of Light. 
Max Cohen has managed to transform his passions for humor and mental health into two years' worth of dedicated volunteer service, with much more to come. The 16-year-old Pacific Palisades, California resident serves The Miracle Project, which provides performance classes for neurodiverse children in order to promote social skills. Max, a professed comedy lover, helps lead three improv classes each week for kids ranging from his age to as young as five.  
Max also volunteers twice a month for Teen Line, a teen-operated help line for young people. He was inspired to get involved over a year ago due to his interest in mental health, along with his own mental health experiences. After struggling during the COVID-19 pandemic, he found speaking to others was the best way for him to cope, and wanted to provide that opportunity to other teens as well. 
Describe your volunteer role with The Miracle Project.
It's an organization for kids on the autism spectrum and kids with other disabilities. They use different performances and acting, singing, and improv to help with social skills. It's a really incredible thing. I really like going to the classes with improv because it's fun to be around the kids and make people laugh. It's a great experience. I do three different age group classes. With the younger kids, we're mostly doing little improv games. With kids my age, we're doing real improv games. We also check in every week to see how we're doing, what's new with all of us. We start scenes. We play with different characters and we do film dubs on funny animal videos. … I help lead the classes and participate and make sure they're going well.  
What inspired you to volunteer in this way?
I thought it was such a cool organization. I love comedy and I love laughing. It's really fun to do improv with people. I consider myself a beginner improver, but it's still super fun to do it and to be with the kids. I was really drawn to the idea of having performance and improv to help people who are going through things that are hard. 
How does something like an improv class help neurodiverse individuals?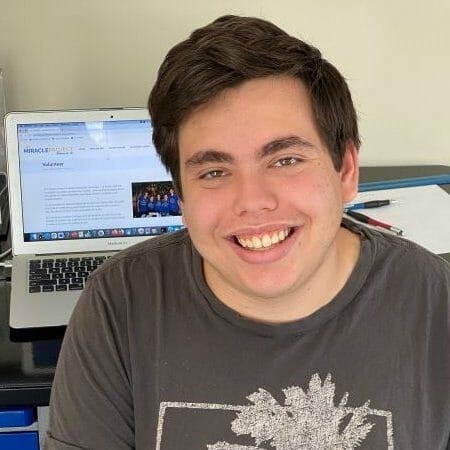 I think it gets people to open up a little bit and let loose, and form a community with other people that they might not have a chance to form in their normal lives. It's a really tight-knit group in every class and we really get to know each other. 
What do you do as a volunteer for Teen Line?
Teen Line is a teen-for-teen help line. It's a crisis line that teens, when they're in need, can call the phone number or text or email in, and can get in contact with other teens who are trained to help them in situations of mental health issues or really anything that's going on. I'm one of the teen volunteers who takes texts and answers emails. 
Why did you want to volunteer for Teen Line?
I'm interested in mental health and I wanted to help people. It's the best opportunity for people my age. It's such a thorough and incredible training. The stories you get to hear while you're on shift are amazing. It really feels, more than anything else I've ever done in my life, that I'm having a real impact on other people and their lives. 
Why is it important for teens to have access to something like this?
It's important to be able to talk to someone about what's going on in their lives. I know being a teen that it's sometimes hard to trust other adults even if they're professionals. You feel like sometimes maybe they're on your parents' side or whatever it is. You really are only able to open up and talk to a teen. Opening up and talking to someone is the best way to start figuring out how to get better. 
What's been the most rewarding part of your work? 
The most rewarding part for Miracle Project is every single class I go in, no matter how my day is going, it instantly brightens up. I always know I'm going to laugh and that's the greatest feeling in the world. Seeing everyone happy and having a good time is amazing. One Sunday I was in a really big fight with my mom about something. I went to the class and it completely took me out of that. Seeing how that also helps them get to be themselves and be funny in the class is great. Then for Teen Line, I've gotten some really incredible thank you emails which are just the kindest things ever. They make me feel so good.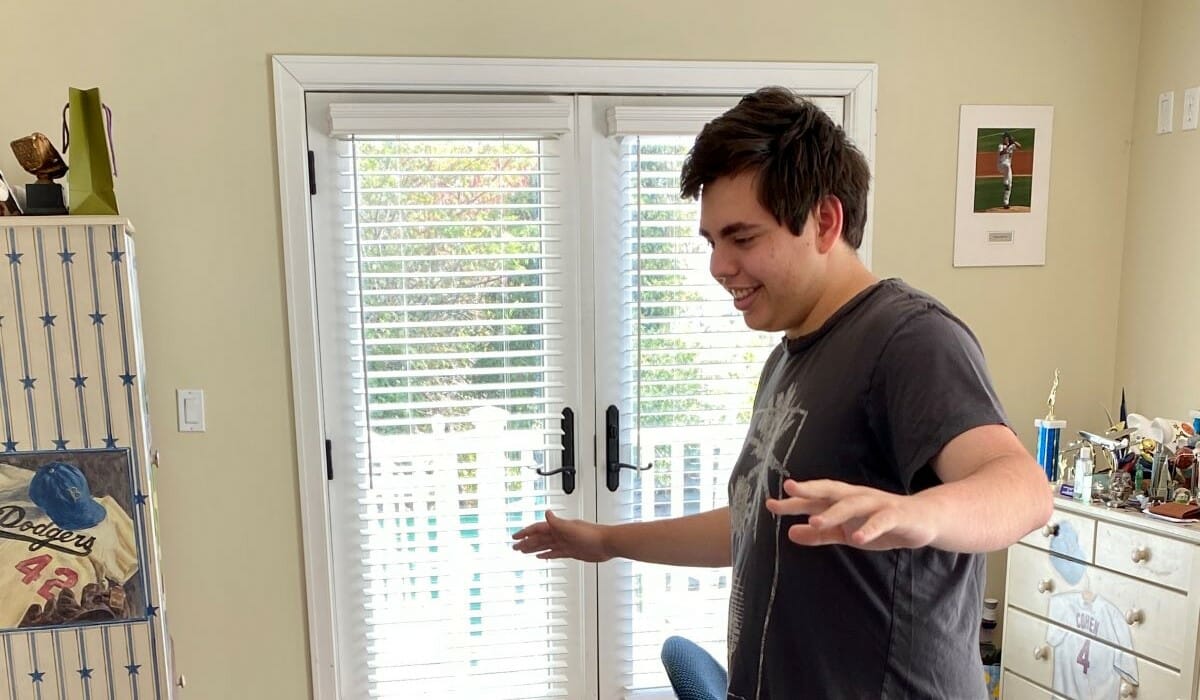 Why do you think it's important for others to give back?  
I think it's important for people to volunteer in some way so they can make a difference with something they care about. Volunteering can be really cool and you can tangibly see that you're helping someone. Especially with Teen Line and Miracle Project, I'm interacting with people so I'm seeing how what I'm doing is helping — or even not helping, and then I can change and come at it with a different angle until what I'm doing is helping. I think helping people in an area you're interested about is a really great thing.  
What do you want people to learn from your story?
It's always good to treat people with kindness and respect, because you never know what someone is going through. Also, the power of performing and getting in front of people and going outside your comfort zone can help sometimes. 
Do you want to make a difference in your community like Max? Find local volunteer opportunities. 
Share this post