Volunteer Helps Improve Philadelphia Community Through Multitude of Service Acts
Meet Daily Point of Light Award honoree Gary Shepherd. Read his story and nominate an outstanding volunteer or family as a Point of Light. 
Gary Shepherd's mantra is to strive for excellence in all that he does. It's clear that motto has influenced him in all areas of life, including in his volunteer work. The Philadelphia-based businessman serves his community in a multitude of ways, including as a board of directors member for the African-American Chamber of Commerce and a volunteer and board member for the Philly Ad Club. He brings his media background to his roles as Salem Baptist Church of Abington's media consultant and the Philadelphia Juneteenth Parade and Festival's communications consultant. 
Gary is also helping to beautify his neighborhood. When he noticed garbage and pet waste being left at the city-owned traffic median across the street from his business, 3rd Floor Media, they adopted the area and took it upon themselves to maintain cleanliness and install a pet sanitation station. Gary has personally designed and planted a flower bed for the area, which they renamed Triangle Park in 2016, and ensures the grass is cut. For over a decade, he has volunteered with the community garden at Old Tennis Court Farm, where he has his own plot and also helps trim and clean the common areas. 
What inspired you to start volunteering?
Over my adult life, I harkened back to where I grew up. I grew up in a suburb of Detroit called Inkster, Michigan. Inkster is an African-American enclave, a suburb that's right next to Dearborn Heights and is surrounded by other suburbs. During the time I was growing up, there weren't too many people of color living in those other suburbs. In our area, we lived the old African proverb, "It takes a village to raise a child," because if you were out doing something as a child and you were caught doing it wrong, then the neighbors could chastise you, as well as report it to your parents, and they could chastise you. We grew up in an area where people took care of each other's properties, and they took care of each other. That was instilled in me by my parents right into adulthood. When I started volunteering, I noticed I have a gift, if you will, to be able to lend certain kinds of services and ideas and activities where it's needed. 
Can you describe the volunteer work you do for Salem Baptist Church of Abington?
When the pandemic hit and the church shut down, they decided they wanted to do Facebook Live. It was done with a phone at the time. I looked at it and started seeing how the lighting was off. They were in shadows. You couldn't really see very well. That's when I jumped in and asked the pastor, "I have a light kit, do you want me to bring it to really enhance the lighting that you're using?" He said, "Yeah, of course, please do." Week after week, I would set up my light kit and make sure the lighting was right. Since that time, they've asked me to work with them on making sure the audio is straight. We've got cameras now in the church and positioned in certain areas. I stopped taking [my lighting kit] because the church came up with the budget so they could buy the exact same kind of light kit that I had for my company, and put that in the church to make sure the lighting was great. In the past, I was actually operating cameras and monitoring the social media presence from those people who were watching… Now I continue to monitor what the camera angles look like, what the audio sounds like, and I'm in constant contact, even in church. Even in church this past Sunday, I'm in church but also monitoring the Facebook feed on my phone and texting with them up in the balconies, "OK, pull the piano audio back a little bit, it's a little too hot."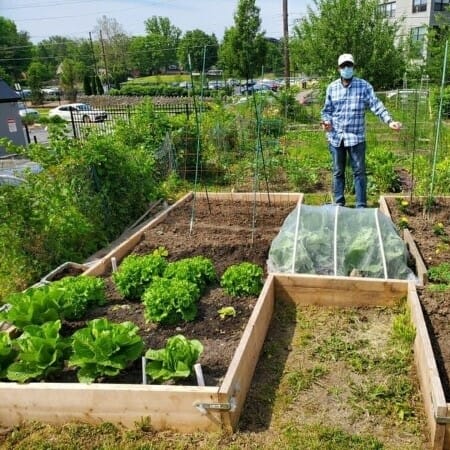 What do you do for the Philadelphia Juneteenth Parade and Festival?
With the Juneteenth celebration, I have pulled together an advisory board of 19 people who are some of the most well-known people within the city of Philadelphia. I help to coordinate our weekly meeting we have and recruit sponsorships. I actually facilitate the monthly meetings for the advisory board, so I send out that information and I send out all the agendas to work on that. I am also involved in all of the aspects of Juneteenth. As a volunteer, I'm a co-anchor on 6abc. This will be the fifth year doing that. During the pandemic, we actually did a Zoom celebration that was broadcast on 6abc, but previous to that, we were on the air live. In 2019, our last live event, we had over 25,000 people in attendance and over 2,000 people in the parade itself. The whole goal is to make Juneteenth one of the go-to destinations for people to celebrate that. It's to commemorate, educate and celebrate Juneteenth. 
What is the most memorable project you've worked on through the African-American Chamber of Commerce?
I think just serving on the board and being an example that other young business owners can look to, and wherever I'm able to give some advice, I can do that. 
What drew you to join Philly Ad Club?
In the past, I would go to different events they had, and I would see there weren't too many people who look like me, not too many people of color. What drew me to it was someone reached out to me and said, "We would like to have you on the board. We would like you to participate because we want to be a little more diverse." In this country, over the past couple of years, and especially during the pandemic, there have been several things that happened that have created and caused a racial awakening and reckoning in some areas. Some of the things that people read about in the history books, I've experienced firsthand myself. I said, if I can shed a little light on, first of all, all of us being in this together — that's what it's all about. We're all in the same boat … I felt as though there was a great need for the education of true history. It's not something being made up, it's not a fairy tale, it's not something that you wished happened, it's not fiction — it's something that happened. We have to recognize that, understand it, and say, "What do we do now going forward? How do we do this together?" Because that's how it's going to have to be done.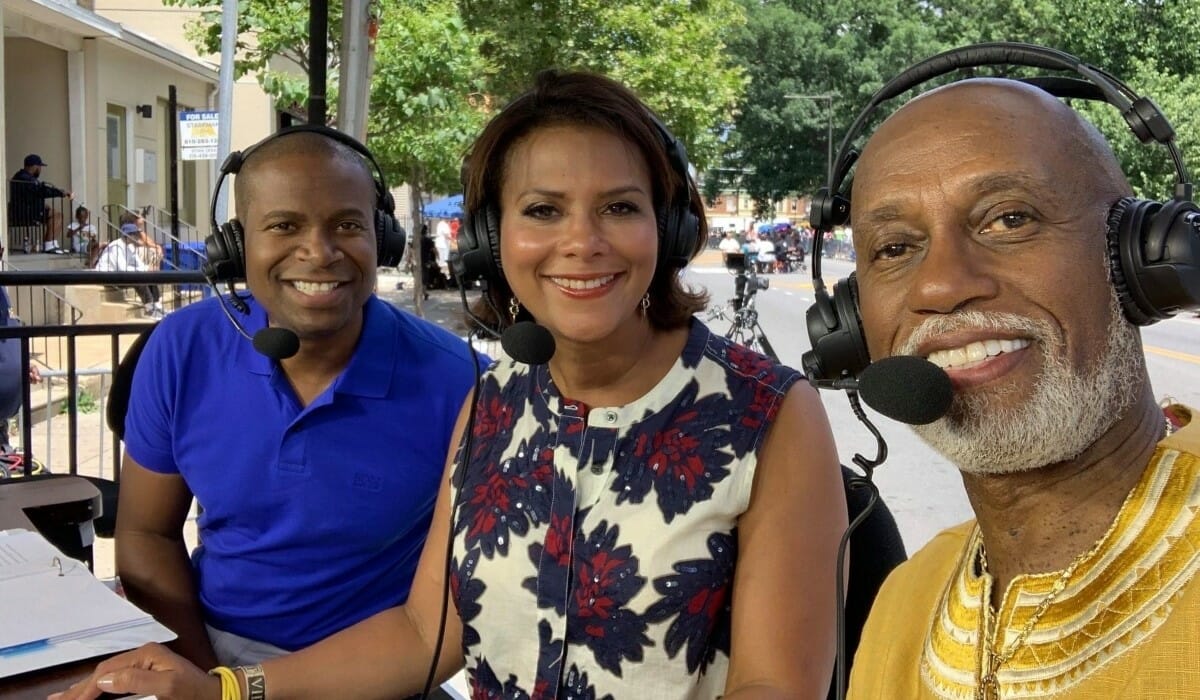 Which of your volunteer activities particularly meaningful to you?
I also volunteer on the Old Tennis Court Farm. There were tennis courts there, and a group of people got together and decided we want to form a community garden. I was one of the first people to sign up for it. I've always had a garden in my yard, and then my trees grew up in the backyard, and there's so much shade there, so when I got wind of this community garden coming around, I said "Oh yeah, let me sign up." You pay for a plot, but you're also required to do a certain amount of hours every year to keep the common areas cut and clean. … I like being outdoors. I love to see things grow from the time you put it in, either as a seed or seedling, and care for it, and watch it grow. It's pretty amazing. 
What effect do you hope to have on your community with your volunteer work?
I hope that people will look and say, "Wow, if he can do it, I can do it." One of the things I say is everyone can't do everything as it relates to our social issues or whatever, but everyone can do something. If it's the smallest thing, and you think it's insignificant, it's not. If it's making sure you clean up in front of your house and maybe in front of your neighbor's house, that's going to contribute to the quality of life you're living in your community. Everyone can't do everything, but everyone can do something. 
What Have You learned through your volunteer work?
People are different. You have to compromise. There is always a solution, and you always have a choice. Probably some of the areas, in terms of reaching out and teaching and educating people on certain things, can be difficult. I have also learned my limits, which is really, really important to me. You're dealing with a lot of different people, you have to work out compromise from time to time, and it's not always going to be your way. If everybody is willing to give a little to get a little, then I think it works out in the end. 
What's been the most rewarding part of your work? 
Knowing I contributed something. That I can go away and say, although there may be a situation here that existed in the past that was negative, I know I've contributed something to make it better. 
Do you want to make a difference in your community like Gary? Find local volunteer opportunities. 
Share this post