Volunteer Helps Raise Thousands of Dollars for Local Libraries
Meet Daily Point of Light Award honoree Larry Leighton. Read his story and nominate an outstanding volunteer or family as a Point of Light. 
After retiring two decades ago, Larry Leighton searched for a volunteer opportunity that would allow him to spend his newfound free time helping to serve his Johnson County, Kansas community. Eight years ago, he found the perfect match with Friends of the Johnson County Library. As a volunteer, Larry helps the nonprofit to sell books that have been taken off the shelves at the numerous libraries in the Johnson County library system. The funds are then used to help support the libraries. 
Larry dutifully serves Friends of the Johnson County Library six days a week, putting in almost 40 hours each week. When the volunteer who helped originally start the program retired earlier this year, Larry stepped up to put in extra work while the nonprofit looked for a replacement. Thanks in part to Larry's dedicated service, the nonprofit has raised over $200,000 so far this year. 
Describe your volunteer role with Friends of the Johnson County Library.
We take books that have been donated and books that have been taken off the shelves of the libraries, and we check them to see if they have any value. If they have any value, we list them on the internet for sale to raise money for the library. 
What do you enjoy about volunteering in this way?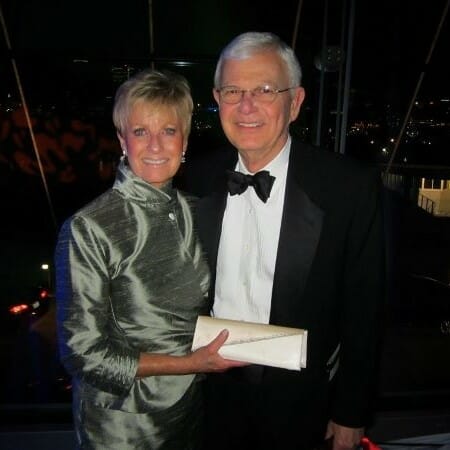 Basically, it gets me out of the house, lets my wife has some space, and gives me something to do. I feel like the Johnston County Libraries need our support. Libraries are a valuable asset to the community. I like doing that. I wouldn't want to do volunteer work where I have to interact with a lot of different people, because I'm kind of an introvert. This gives me the opportunity to work by myself and yet feel like I'm making a contribution. 
How were you able to help online book sales increase?
I'm putting in so many hours. I put in almost 40 hours a week. One of the employees who I worked with retired, so they've been trying to fill the position. They finally found somebody who is going to start at the end of this month to fill that position. I've been doing my original volunteer work, plus I was doing what the employee did originally, probably for the last six months. … I wanted to keep the thing going until they found a replacement for him. I just like having the activity. 
Do you think you've gained a greater appreciation for books since volunteering in this way?
Yes, absolutely. I'm amazed at the books that people buy in a lot of ways. I haven't heard of a book, and we might have a dozen of that book that came out of one of the libraries, and it just flies off the shelves. They're sold almost immediately online. It's books I've never heard of. It's interesting, in that way, to see what people are willing to buy from us. 
What's been the most rewarding part of your work? 
We've sold over $200,000 online so far this year and most of that goes to the library, and feeling like I'm doing something worthwhile instead of sitting around.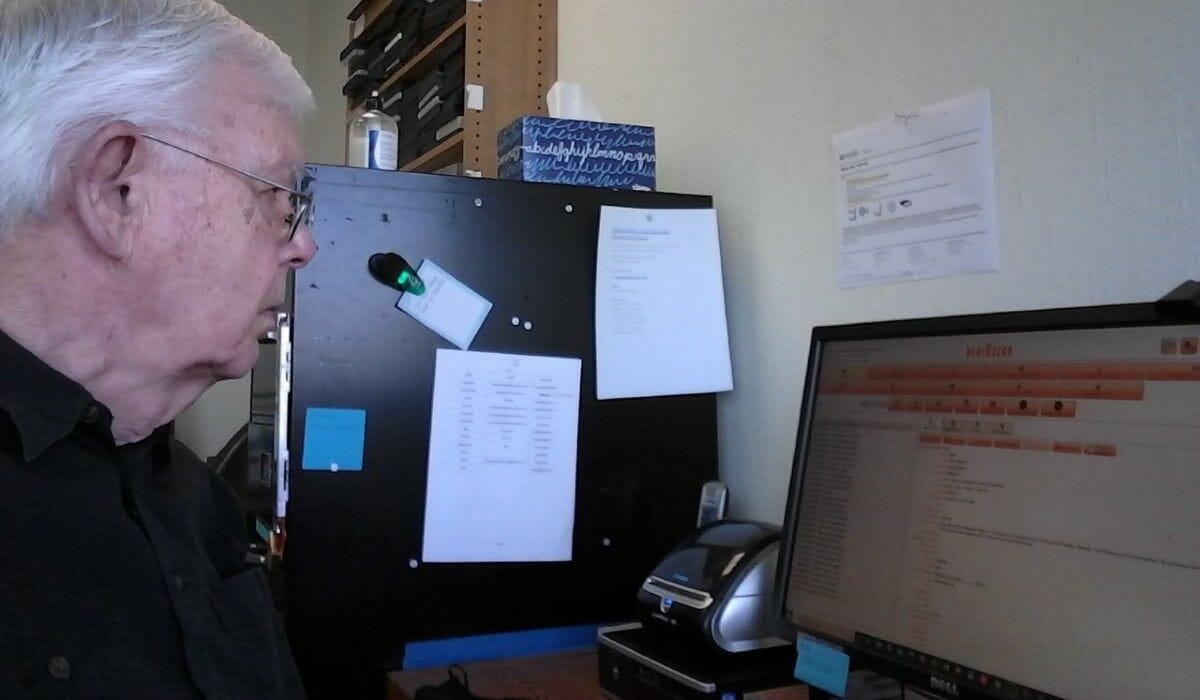 Why do you think it's important for others to give back?  
I think it's important for people to contribute some way. There's a lot of people who can't because of their workload, and there's children at home, and one thing after another. But people like myself who have nothing else to do, I think it's healthy for the person and it's healthy for the community. 
What do you want people to learn from your story?
Particularly if you're retired and you're healthy, just get out there and do something. Being active helps keep your brain healthy and it keeps your body healthy. 
Do you want to make a difference in your community like Larry? Find local volunteer opportunities. 
Share this post