Volunteer Offers Healing Activities for Female Inmates to Build Healthier Community
Meet Daily Point of Light Award Award honoree Barbara Rhode, who was a 2020 L'Oréal Paris Women of Worth recipient. Each year L'Oréal Paris and Points of Light recognize and celebrate Women of Worth who make a beautiful difference in their communities. Ten honorees each receive a $20,000 grant to support their most cherished cause, and an online vote determines one honoree who will receive an additional $25,000 grant. Nominations for 2021 are now open! If you know a woman who works to create lasting and significant change in her community, nominate her to be one of the 2021 Women of Worth.
As a licensed marriage and family therapist, Barbara Rhode's career has spanned decades of professional experiences, serving individuals in her community at some of their most vulnerable times. But it was a transformational moment before her career began, as a college student, that Barbara says shifted her mindset about how incarcerated individuals were being treated, and the resulting damage being done outside of prison facilities.
"I was volunteering for an organization that facilitated family visits at a maximum security prison. It was family visit day, " says Barbara. "Women and children would drive for hours and hours to see their husband or dad. There'd be joy and excitement, and when it was time for the families to leave after several hours, you'd see separation anxiety, crying and wailing when the visit was over. The pain and fear hit me hard. I asked myself, what are we doing? Is this the right way to handle this, especially if the inmate is serving time for a substance abuse issue, not a violent crime?"
Those questions never left Barbara as nationally, the population of children with an incarcerated parent ballooned, and the number of women jailed skyrocketed, growing 750% since 1980. After working with a work release/court-ordered drug treatment facility that was experiencing difficulty due to a sudden increase in female inmates, Barbara, a St. Petersburg, Florida resident, realized the need in her community was so great, she and her husband began to self-fund activities-based classes for incarcerated women through The Red Tent Women's Initiative, an organization that officially launched in 2012 at the Pinellas County Jail. Offering a safe place for female inmates, Barbara is helping to heal women she says are often victims themselves.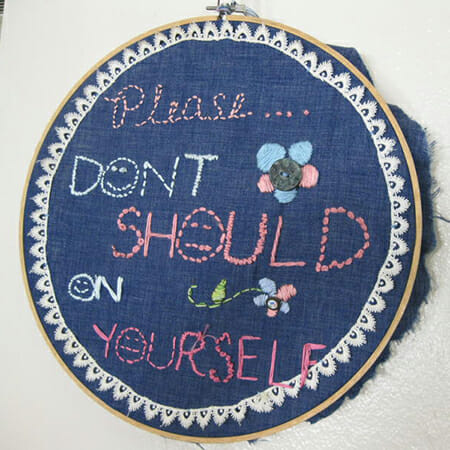 "This is a trauma issue. Most of the women we've dealt with have PTSD and have never connected the dots. That's why they picked up that pill at age 14, or pipe at age 17. Or were a victim of sexual abuse from ages 4 to 8, or date rape at age 15, or gang rape at age 17, that's what led to the downward spiral. Once they begin to understand they don't have to define themselves as damaged or broken, and they have control over their choices, they are now survivors."
Barbara first started out by hiring a part-time sewing instructor and decorating the room with quilts, creating a warm and peaceful sanctuary for class participants, the jail warning Barbara women might not sign up. Since then, Red Tent has provided services to approximately 1,000 women, many of whom are serving time for drug offenses or other non-violent crimes. Serving as coaches and mentors, Red Tent is a trauma-informed program with a month-long commitment that empowers women to learn about the trauma they've experienced and recover from difficulties. Offering healing tools, Barbara has developed activities to help the women learn how to better cope and turn away from destructive paths that led them to jail. Its programs guided by science, Red Tent offers hand crafts, sewing, crocheting and coloring, as Barbara says research has shown women who have been traumatized produce more oxytocin while doing hand crafts, helping them to feel safe and secure.
"A woman had been in our class and she was leaving soon. She had tears in her eyes and said, 'Miss Barbara, I just want you to know I've never before felt safe around other women, and you see me the way I've always wanted to be seen.' It was so touching. Often we cry together, we laugh together, they share their stores."
Receiving critical financial support from community organizations including Pinellas County Sheriff's Office, Pinellas Community Foundation, Catholic Diocese of Saint Petersburg, Community Foundation of Tampa Bay and private donors, Red Tent is helping to relieve trauma for participants and by extension, also heal the greater community, says Barbara.
"We're all touched by this issue of the justice system and mass incarceration. If we didn't do things to reduce recidivism, men and women would come out of prison and reoffend. (Many prisoners) have not been helped to change patterns that got them into prison (in the first place). The women I've dealt with have taught me that they feel like they're the bottom of the barrel in society. They feel forgotten, judged, and viewed as damaged or broken, and they're not. They're victims of trauma that led to substance abuse, that led to incarceration."
Barbara's commitment to service, fostered since she was a young child, is being recognized for its lasting effects not just on the inmate but for generations to come. According to Meg Hogan, a fellow St. Petersburg resident and Red Tent board member, Barbara's dream of helping women in need has come true because of her perseverance and dedication.
"My gosh, (her service is) heroic," says Meg. "Second to none. She is selfless. (Barbara) has a passion for supporting women who have been traumatized in ways that is so purposeful and meaningful, so that they have a chance in life to manage their trauma. Her volunteerism is going to live on for generations to come because she's empowering individuals to create the lives they want to live."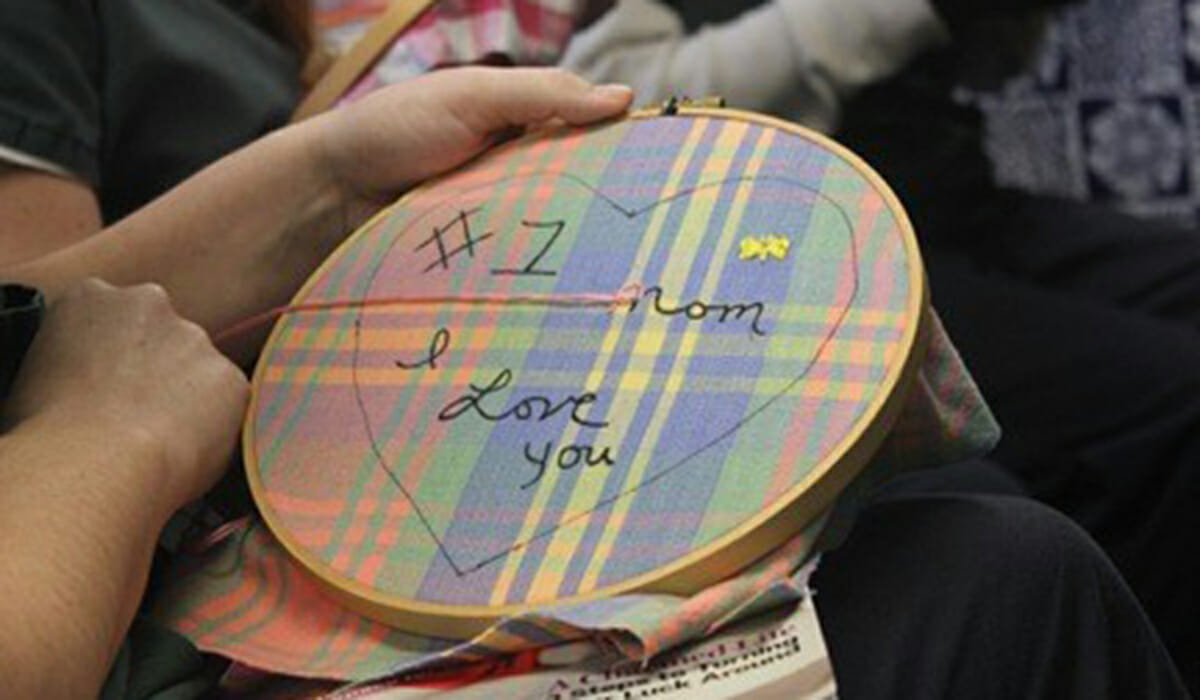 As a result of the COVID-19 pandemic, the jail closed all programs at the end of March 2020, but Barbara hopes Red Tent will be invited back once infection numbers have decreased. In the meantime, Red Tent is developing virtual curriculum through a collaboration with interns from the University of South Florida, which would allow the program to facilitate their programming in other jails and prisons, says Barbara, who hopes that one day, Red Tent will hold classes around the world.
"I'm reminded of a quote from Margaret Mead, 'Never doubt that a small group of concerned citizens can change the world. Indeed, it is the only thing that ever has.' Even just a few people can start something really small that can have ripple effects everywhere. Our curriculum is inexpensive and easy. People can take this program and open it in other communities and reduce recidivism. It's just one step at a time."
Barbara says her service is filled with meaningful interactions that continue to drive her desire to help others. Pointing out how volunteerism reminds the individual they are part of something much bigger, Barbara is weaving together fabric of community similar to the quilts that hang in the Red Tent classroom to this day, uniting women of all backgrounds for a better future.
"At the end of one event, a teenage woman tapped me on my shoulder. She told me her mom's name,  and said that her mother had been an addict her whole childhood, and once she was sent to jail, she went to Red Tent. This young woman said her mother had been clean ever since, and she started crying, saying she got her mom back. I came home walking on air. I told my husband, 'It's happening, I'm meeting their children.' When we help the moms, we help their families, their children."
Do you want to make a difference in your community like Barbara Rhode? Find local volunteer opportunities.
Share this post