Volunteer Pays Forward Support to Strengthen Families After Personal Struggles
Meet Daily Point of Light Award honoree Rose Rivera-Hrosik. Read her story and nominate an outstanding volunteer or family as a Daily Point of Light.
Rose Rivera-Hrosik of Ambler, Pennsylvania experienced personal struggles during the housing crisis, saying she lacked support and felt overlooked. Through volunteerism, Rose has committed her service to providing support to others.
As a volunteer for the Inter-Faith Housing Alliance, an organization that offers programs designed to bridge homelessness and independence, Rose is helping to keep families together and contributing to a stronger community. The organization's first virtual volunteer at the start of the COVID-19 pandemic, Rose's personal strength and dedication is helping community members achieve self-sufficiency.
What inspires you to volunteer?
I found it very hard to get help when you're a single person. I was in a not great place myself a few years ago and some people reached out and helped me even though I didn't have any children. One person who helped me is the current director of the Inter-Faith Housing Alliance. That support is what inspires me to volunteer.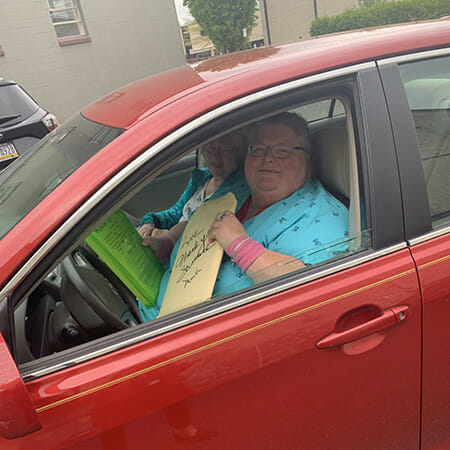 Describe your volunteerism.
At Inter-Faith Housing Alliance, I help with administrative tasks, I input food and in-kind donations, and I helped to implement the organization's database. I've volunteered nearly 3,000 hours thus far, and was the first virtual volunteer after the COVID-19 pandemic began. My volunteerism offers support, whether to individuals or to families, where kids can be kids and parents can go to school or work. I feel it is important to try to keep families together that are facing homelessness rather than split them up. In addition to my volunteerism with Inter-Faith, I serve as Auxiliary President at the John Rivers Memorial VFW Post 11322.
You're described as the volunteer muscle for Inter-Faith. How does that make you feel?
It's very humbling to hear someone say that I'm the muscle behind the organization. There are many people that do a lot in different ways.
Share one personal story with me from your volunteerism.
I was working on the organization's main fundraiser, an annual golf outing, and there was a lot of hands-on work to be done, so I offered feedback on how it could be more efficient. You don't realize just how much you're doing until you see the end product. Now they've got it down to a science, but I'm always trying to improve because the idea behind having a volunteer is to free up the time of people doing the paid work to do those intangible things they may not be able to express.
Why do you think it's important for others to give back?
If everyone would just lend a hand here or lend a hand there, a lot of amazing things can happen. As humans, it's our responsibility to care for our fellow people.
What's been the most rewarding part of your service?
It's rewarding to know that my volunteerism makes a difference. Not everybody can say they're making a difference in someone's life and helps them do what they need to do.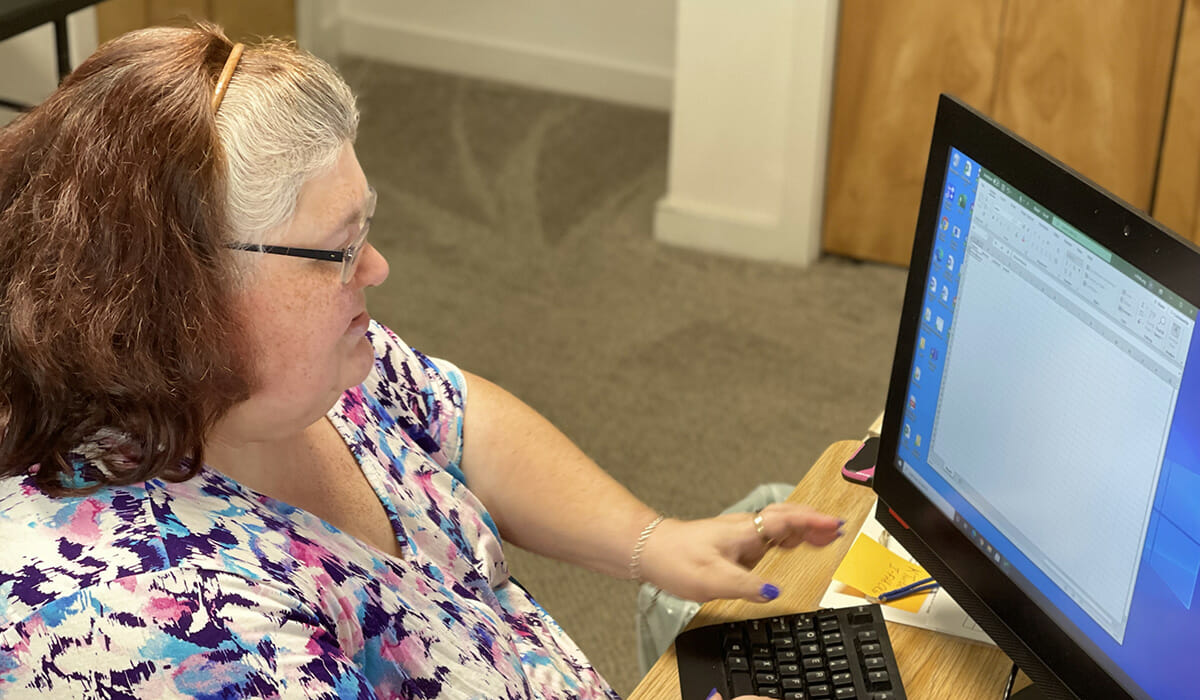 How did your volunteerism change during the COVID-19 pandemic?
I was the organization's first virtual volunteer. I'd pick up paperwork and volunteer from home, because there was paperwork that needed to be processed, but no one at the office was trained to do it. I've been volunteering and helping the organization with data input longer than some of the salaried employees.
In one word, what does volunteering mean to you?
Smiles. The smiles you see on the kids' faces at Christmas time when they have a gift to open. Or when they get something they've been longing for and needing for a very long time, and they never thought they'd get it, and there it is.
How can readers help?
Please visit the Inter-Faith Housing Alliance website for more information about how you can help.
Do you want to make a difference in your community like Rose Rivera-Hrosik? Find local volunteer opportunities.
Share this post