Volunteer Provides Career Counseling and Support to Incarcerated Individuals
Meet Daily Point of Light Award honoree Cully Platt. During the third annual Global Volunteer Month, we celebrate the power of people who tackle society's greatest challenges, and build stronger, more vibrant communities through volunteerism and everyday actions, like Cully. Read his story and join the Global Volunteer Month celebration.
Cully Platt knows how important it is to have a mentor. 
When he was in high school, a history teacher went out of his way to be an advocate and friend to him. This inspired Cully to start helping others as well, by providing after-school tutoring to his fellow students — ultimately kicking off a lifelong dedication to serving and mentoring others. 
"Seeing people thrive, it definitely makes me a happier person and a more fulfilled person," Cully said. 
Cully currently serves as an advisory board member and volunteer for the Prison Entrepreneurship Program, a Texas-based nonprofit that prepares incarcerated individuals for their release from prison through career counseling, financial literacy counseling, and peer support. As a board member, Cully helps think through strategy of everything from curriculum and expansion, to community and corporate engagement.
In his volunteer role, he visited the prison each month prior to the COVID-19 pandemic, as well as the program's halfway house. During the pandemic, he has volunteered with the prison virtually while continuing his work with the halfway house and men in the Houston community and plans to return to in-person prison visits soon.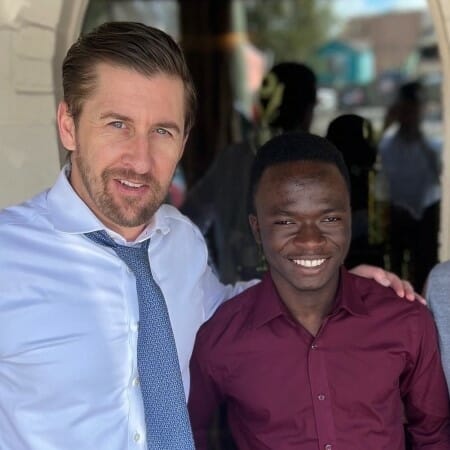 As a Bank of America employee, Cully lends his financial expertise during his prison visits, meeting with incarcerated individuals to go over business plans, interview skills and how to discuss their charges and history with potential employers. His work with the halfway house is less structured, including meeting with the men for dinner and hosting holiday meals, while still providing them support and career advice.
The Prison Entrepreneurship Program is not Cully's first foray into mentorship. His volunteer work over the years has primarily been with kids. He mentors two youth refugees with YMCA International, is a big brother with Big Brother Big Sisters, and mentors a young man with Eight Million Stories, a program for kids who have been incarcerated or expelled from the public school system. He also serves on the board of Texas's first Black charter school, Beatrice Mayes Institute. 
What drew him to the Prison Entrepreneurship Program was learning how many graduates of the program return home to kids after completing their sentences. Over five million children in the United States have had a parent in the system at one point, and many of those kids end up becoming incarcerated themselves.
"As fired up as I am about some other youth programs," Cully said, "with this one, if you can get the dad or the mom or the uncle or whoever going back to really be a constructive influence, that's a pretty interesting way to break the cycle of [children of incarcerated individuals] ending up in trouble." 
One of the programs that Cully implemented through the Prison Entrepreneurship Program was a dinner series at the halfway house. Charles Blain, who has served alongside Cully for the past four years, would join him in bringing dinner over and sitting down with the men to discuss how to get them back on their feet.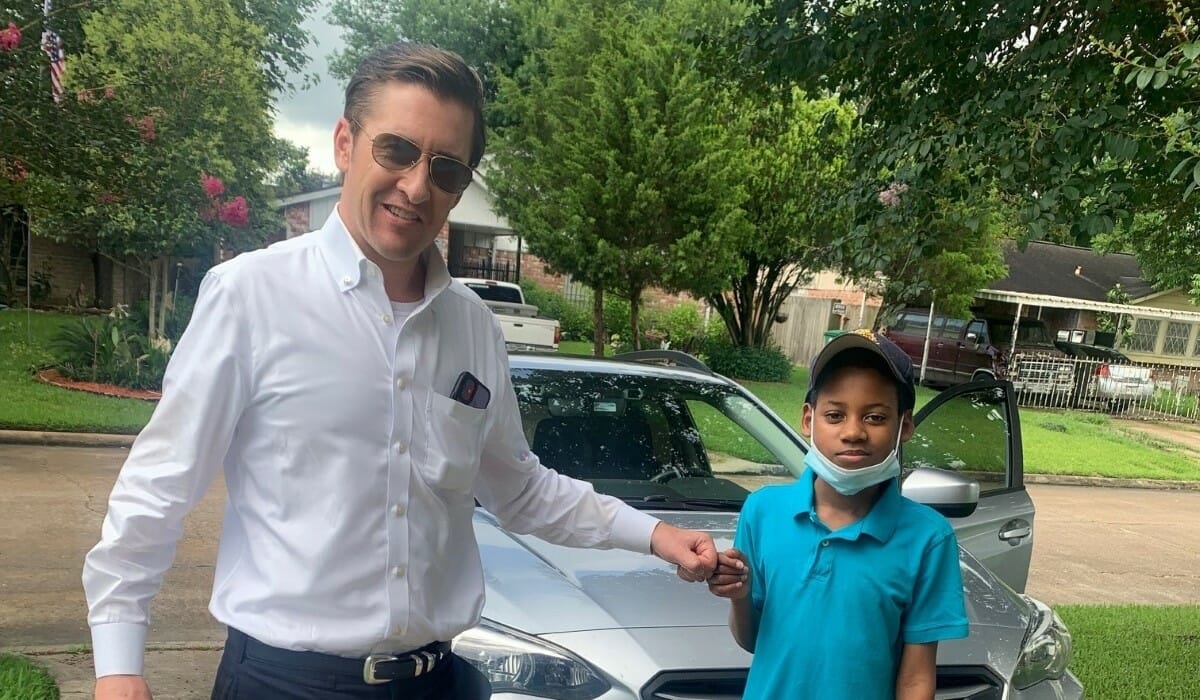 Charles recalls how many of the men had walls built up and weren't fully participating in the series. Cully began starting each dinner by having everyone go around in a circle, starting with himself, to discuss something they had been struggling with that week. Charles said it was remarkable to see how quickly the men's walls broke down as they realized that many of them were dealing with similar issues. Cully's exercise was so successful that they still do it each time they meet. 
"He is truly a dedicated and selfless volunteer, and he is always looking for new ways to make a program better," Charles said. 
Cully's personal goal is to complete at least 200 hours of volunteer work a year. He is driven to serve as much as he does due to the impact his high school history teacher had on him, as well as the mentality behind the quote "Talent is everywhere; opportunity is not," something he said became very clear to him at a young age. 
"If you get to know these guys, most of them had really challenging childhoods," Cully said. "I'm not sure how many people would have overcome those situations. … There's a lot of folks in there that I think, with the right training, we can get to a place where they're ready to go back and they're going to be a positive influence, both to their families and their communities." 
Do you want to make a difference in your community like Cully? Find local volunteer opportunities. 
Share this post