Volunteer Provides Financial Education to Communities & Families of America's Fallen Heroes
Meet Daily Point of Light Award honoree Payal Shah. Read her story and nominate an outstanding volunteer or family as a Daily Point of Light.
Banking, credit, checking and savings, budgeting – they're the building blocks of financial literacy. For many in need, these basics are inaccessible, resulting in a negative impact on personal wealth. Drawing upon personal experience, 41-year-old Payal Shah has dedicated her volunteerism to educate others about finances.
Payal, a New York City resident, says her father, who grew up in poverty in India but changed his life for the better as an immigrant in the U.S., serves as her inspiration to help others. Volunteering for many years to support financial literacy for people in the New York area, Payal is a Bank of America Better Money Habits volunteer. Coordinating with other Better Money Habits volunteers across the country, Payal volunteers with young adults through the Tragedy Assistance Program for Survivors (TAPS), which supports families of America's fallen heroes.
Payal, a Bank of America employee who works in learning and talent development by day, has connected with hundreds of people, offering financial education and a chance at a better life.
What inspires you to volunteer?
My dad grew up in poverty in India, but he came to the U.S. and changed his life here because people supported him. That is my inspiration to help others. People want better choices to move forward, but the biggest challenge they face is a lack of resources. Financial literacy equips people without resources to manage finances and create a better life.
Describe your volunteerism.
As a volunteer for TAPS, I spend 90-minutes teaching financial literacy courses primarily targeting young adults. Along with teammates nationwide, I volunteer to teach young adults who have lost their military parents, guardians or siblings how to build credit, how to budget, and save for the future. From my own experience with my father, I know that parents are the primary source of financial knowledge, which may be missing for these young people who are grieving the loss of a military loved one. That's where skilled volunteers can step in and help.
Share one personal story with me from your volunteerism.
I was teaching a young adult class in Brooklyn, and I asked the kids what they wanted to learn. One mentioned they wanted to look into how to save money to buy a home for their mom, who was living in a poorer area. People feel really uncomfortable discussing finances, but one thing that makes financial literacy great is that after we introduce these basics in a class, they want to learn and understand more, and that means they're more willing to save for the future.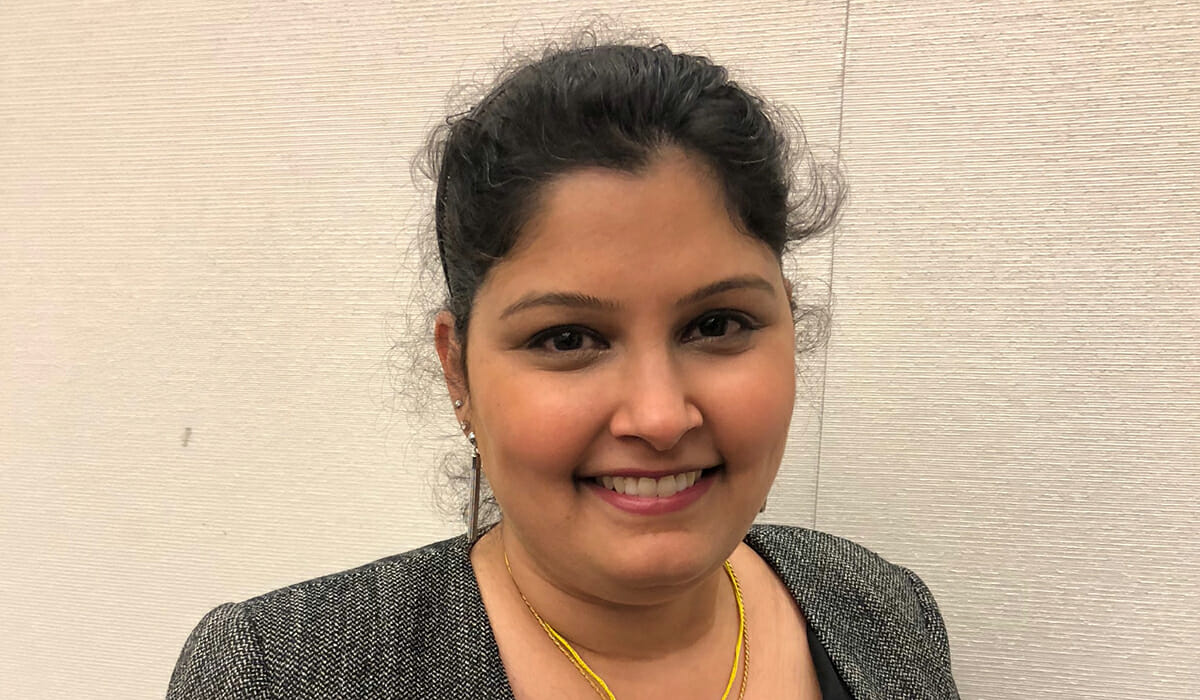 Why do you think it's important for others to give back?
Volunteerism is within all of us. It makes us who we are and it's a part of our being. I always think about what my dad went through and think to myself, my dad was able to turn his life around because people supported him. If other people can give back, society would move forward and we will make community stronger.
In one word, what does volunteering mean to you?
Hope. Hope for a better future.
Explain how you're adjusting your service through the pandemic.
We're working on a virtual format to teach our Better Money Habits curriculum. Just because you can't meet in person doesn't mean you can't educate people on their finances.
How can readers help?
Please visit the Better Money Habits website for more information about our service program.
Do you want to make a difference in your community like Payal Shah? Find local volunteer opportunities.
Share this post
---