Volunteer Teaches "Better Money Habits" to His Community
Meet Daily Point of Light Award honoree André Turman. Read his story and nominate an outstanding volunteer or family as a Point of Light.
André Turman grew up in a home where money was a taboo subject.  He had no idea of his parents' income or assets until he filled out college financial aid forms. Now, André makes a living by talking about money every day as a financial advisor for Bank of America Merrill Lynch. In addition, he devotes countless hours as a volunteer, talking about money issues and how to make smart financial decisions, as part of Bank of America's Better Money Habits program.
In partnership with Khan Academy, the Bank of America Better Money Habits program offers a very comprehensive, interactive website where people at all stages of life can find information about everything from saving and budgeting, mortgages, taxes and paying for college to preparing for retirement.  Volunteers like André give of their own time to teach money basics to school and church groups, and other organizations, offering a personal connection and encouragement.
Describe your role with Better Money Habits.
As a Better Money Habits champion, I go out into the community, partnering with nonprofits and agencies.  I focus on all ages.  Our community includes the greater Albany, New York area, and there are wealth disparities. I'm a facilitator and mentor for students in high school STEM programs, conduct workshops at local churches, and present to members of historically Black sororities and fraternities, where the average age is around 45.
How has your volunteering continued through the coronavirus pandemic?
Last year, we were able to pivot and offer these programs virtually.  During the sessions, I can take participants right to the (Better Money Habits) website and play the videos and do workshops.  The virtual option actually turned out to be a great resource, as we were able to expand our reach outside of the immediate community.  Many of the agencies we work with have a global presence and were able to invite people from all over to attend virtual sessions.  In-person events typically see 30 or 40 people register, of which maybe 10 or 15 would attend.  For one workshop we offered virtually, we had 84 people attend our first session and upwards of 50 continued to attend, with 30 people attending all six sessions.  People really adopted the virtual platform and it offers more flexibility.
What inspires you to volunteer?
One of the reasons I became a financial advisor is that I realized, as a young adult and young parent, that I didn't have very good financial habits.  Growing up, we didn't talk about finances in my household. If I had known then what I know now, I would have avoided a lot of financial pitfalls along the way.  I felt compelled and it is a passion of mine to be able to take what I have learned and share it with others. Finances are intertwined in every aspect of our lives – you can't avoid it.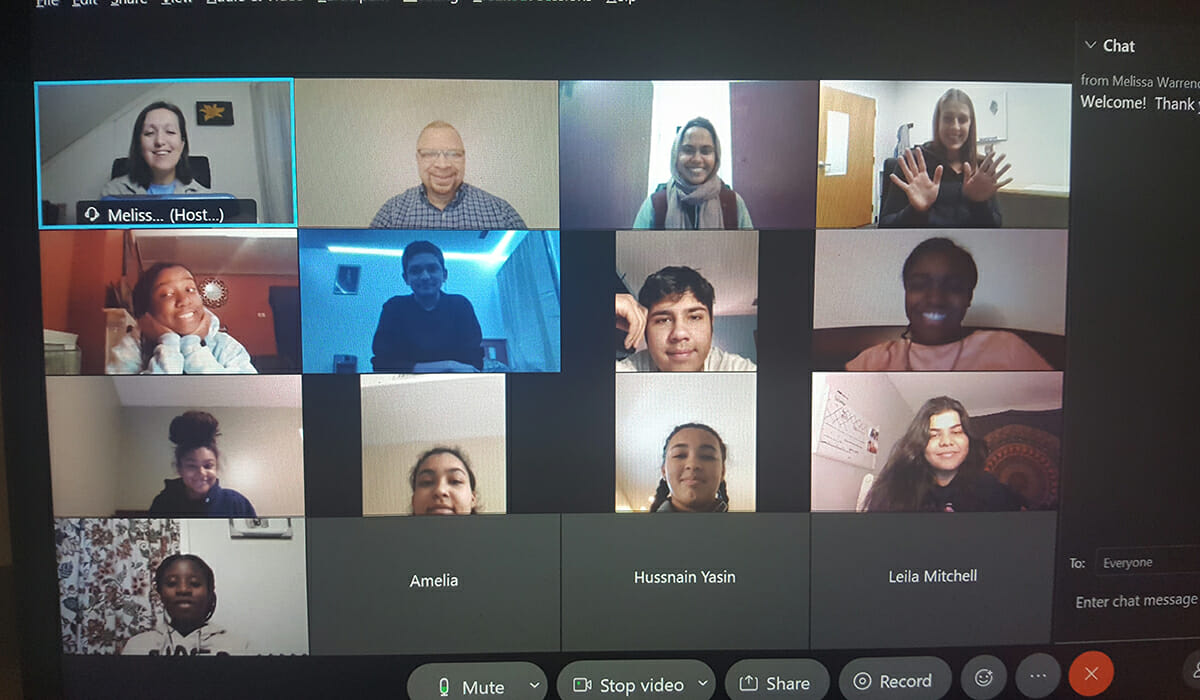 What are some of the hard parts of your volunteer work?
Talking about finances is not sexy.  A lot of people don't want to talk about it.  A lot of people feel it's taboo to talk about how much someone earns or has in savings.  In low- and moderate-income communities, they not only don't talk about it, but they don't have the resources.  There's an embarrassment to share their situation, because it might put them in a negative light.  The reality, however, is that many people are in the same situation, and that having the conversation is what propels individuals to change that narrative and begin making choices and implementing best practices to propel them out of that current situation.  The challenge is to change that mind-set.
What have been the most rewarding aspects of being a volunteer?
Taking it from that first point of discovery to "This is where I am and these are my short-term and long-terms goals," and hearing back from individuals or getting feedback from the organizations that I work with that someone was able to buy their first home or a student that we worked with was able to go to college and find ways to meet the financial obligations to achieve that degree.  That families now have more confidence about their financial situation because they have a plan in place if life happens – and we all know that life happens.  I've had students see me in the neighborhood and run up to me and tell me about their college experience.
Why do you think it's important for others to give back? 
At the end of the day, it gives purpose.  Being a volunteer offers holistic life fulfillment and a well-roundedness that work alone can't do.  When you look back on it all, you go, "Hey, I made a mark in life."  It's not hard to find volunteer opportunities to offer your time, talent and treasure.
How can others help volunteer in a similar way?
I'm honored to work for Bank of America, which is devoted to offering volunteer opportunities, but I believe other companies may offer similar programs, or individuals at other companies may spearhead volunteer work at various organizations. Start your volunteer efforts with what you're passionate about, because people will see your genuineness and know it's coming from a sincere place.
Do you want to make a difference in your community like André? Find local volunteer opportunities.
Share this post
---