Volunteer Turns Medical Emergency Into Positive Service With "Aortic Hope"
Meet Daily Point of Light Award honoree Carin Andersen. Read her story and nominate an outstanding volunteer or family as a Daily Point of Light. 
After surviving an acute aortic dissection and finding little existing support for survivors after leaving the hospital, Carin Andersen says she was struggling. "Doctors and nurses are amazing," says Carin, "but unless they've had emergency open heart surgery, they'll never truly know what patients and caregivers feel inside." 
Carin began speaking with survivors online, and alongside two other women she'd met on Facebook, the 52-year-old Bel Air, Maryland resident co-founded Aortic Hope in 2016. The organization, made up of a community of aortic disease patients, survivors and caregivers spreads hope, creates awareness and provides support throughout recovery and management of aortic disease. Now offering hope to countless others as a survivor herself, Carin is connecting with patients and caregivers all around the world through volunteerism. 
What inspires you to volunteer?
Helping others helps myself. Service comes across sometimes as being a little selfish but sometimes I think we need to be. When I can help someone else, no matter what kind of day I'm having, I feel better. If we can touch one person, if just one person can come away not feeling so scared to breathe, to walk and to feel emotions, then we feel successful and we feel the same way.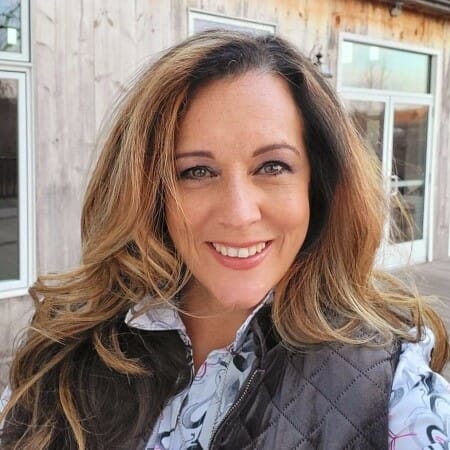 Describe your volunteerism with Aortic Hope. 
As the president and member of the board of directors, I coordinate support group efforts — our support reminds survivors and their caregivers that there's a community rallying around them. I send out our Hope Mail Care packages to mark survivors' "Aortaversary" month. I also manage our website communications and content including our Survivor Series, promotion and interviews for our Youtube and online pages. The interviews are conducted with physicians, attorneys, therapists and more, and help to provide accurate information to the community. There's a lot of misinformation on the internet, so we pride ourselves on partnering with the medical community to provide accurate information.
In addition to my volunteerism with Aortic Hope, I serve as president of Think Aorta US.
Share one personal story with me from your volunteerism. 
I was put on a heart lung machine and I'm still standing. When someone who is struggling, emotional and crying, speaks to me and sees that I had the same exact surgery, they have that glimmer of hope they can live that same life themselves. Then they're not scared to have a test, or ask questions and receive referrals. Sharing stories validates a person's experience. What I've received from helping (people), you can't put a price on that. There's no price for making someone feel hopeful.  
Why do you think it's important for others to give back?
Volunteering comes down to giving back and helping others. I've come to realize that our life is extremely short. We were not meant to just be selfish and self-serving. There is something to 'help thy neighbor.'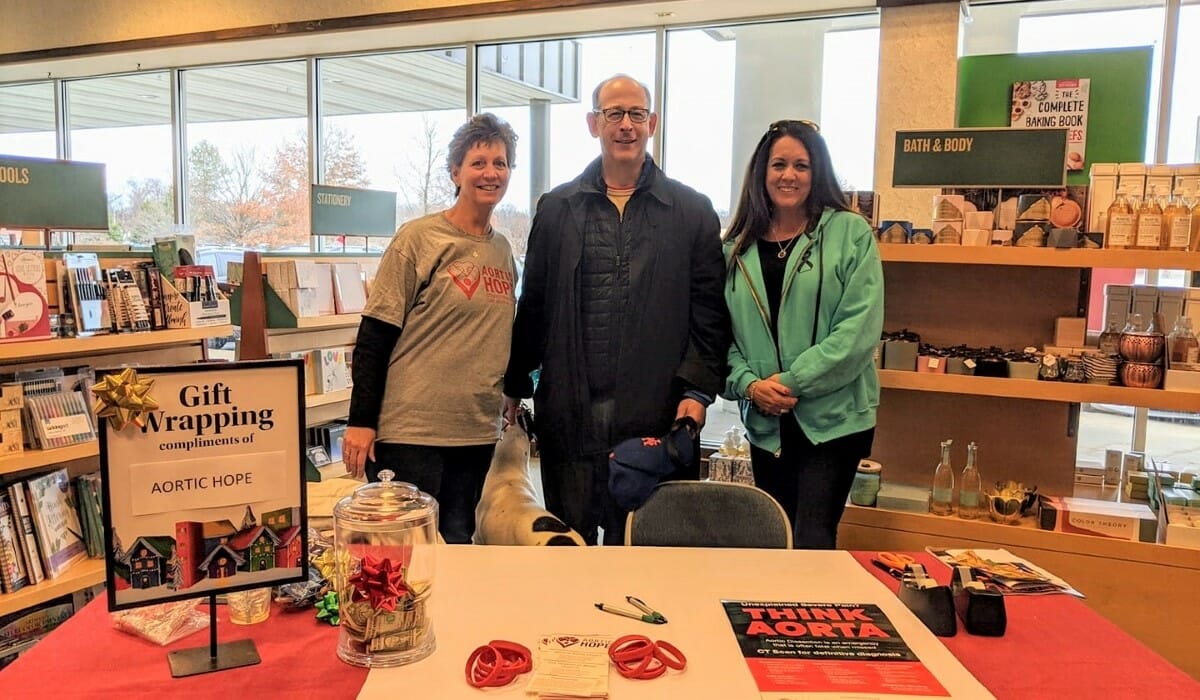 How have you continued to volunteer throughout the COVID-19 pandemic?
We provided virtual support group meetings for patients and caregivers all over the world before COVID. During the pandemic, our biggest fear was that patients wouldn't go to the hospital if they felt something physically wrong. (In response) we spent a lot of time offering education, with the help of medical professionals. We volunteered more during the pandemic and increased our online presence to try to reach more people. 
What do you want people to learn from your story?
I tell people that I just want them to share their story. Share your experiences both physically and emotionally, it's therapeutic and you'll have no idea who you may touch. Aortic disease is much more common than people think. In sharing (your) experience, you bring support and knowledge to a greater community.  
In one word, what does volunteering mean to you?
Life. Volunteering gave me my life back. 
How can readers help?
Our organization is 100% donation-based, and 100% of the funds received go back into the community to support our Hope Mail Care packages and patient information cards. Please visit our website for more information about how you can help. 
Do you want to make a difference in your community like Carin Andersen? Find local volunteer opportunities. 
Share this post