Volunteering in Grandmother's Memory; Atlanta Teen Improves Youth Dental Health
Meet Daily Point of Light Award honoree Siya Kalra. Read her story and nominate an outstanding volunteer or family as a Daily Point of Light.
As a child, Siya Kalra spent each summer in India with her grandmother, Nani. The 17-year-old Atlanta, Georgia high school student says she was able to observe the kindness her grandmother extended through her service to impoverished people, as the pediatrician provided healthcare to Indian children living in the slums. After her grandmother's death from oral cancer in 2015, Siya decided to devote her time to improving youth dental hygiene and preventing deaths associated with oral cancer.
Launching "Help a Child Smile" (HCS) in 2017, the organization is dedicated to raising awareness about oral cancer and dental disease, the most common chronic disease in children, as access to dental care can be limited and costly. By conducting dental health seminars in elementary schools and distributing more than 5,000 dental hygiene kits thus far to children across Georgia, Alabama, Virginia, Ohio and in Delhi, India, Siya and HCS volunteers are tackling the silent epidemic of poor oral health in children by providing critical care and resources to low-income communities.
What inspires you to volunteer?
Watching my grandmother serve others with compassion taught me a lot about the spirit of giving back to the community. I am motivated to serve others to continue the legacy my grandmother left behind.
Describe your role with "Help a Child Smile".
As the founder of HCS, which originally started as my Girl Scout Gold Award project, I support our organization's three pillars: early childhood education about dental disease, free dental supply distribution and connecting low-income families to low cost dental healthcare. Through regular screenings and early detection, we are working to decrease the high death rate associated with oral cancer and offer children resources for good oral hygiene and early treatment.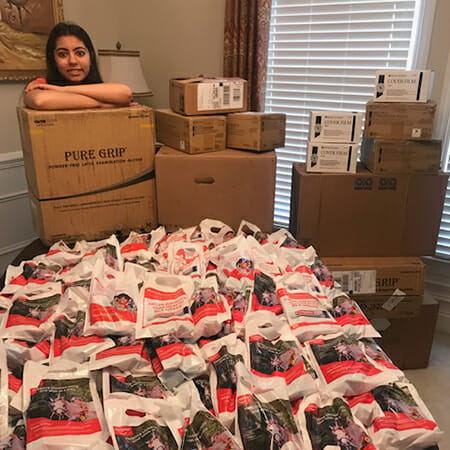 Share one personal story with me from your volunteerism.
I presented a dental health seminar at a daycare center in a low-income area in Georgia, and I was really nervous, because I wasn't sure how the children would react to me. I wondered if they'd like me, if they would ask questions. During my presentation, their hands were popping up and they had so many questions for me. They wanted to know more about the tooth fairy, and told me that they brush their teeth twice a day. I gave them supplies and taught them how to use a toothbrush properly. It was a rewarding moment for me, and a memory I'll never forget.
What's one way you hope to inspire others in your service?
You don't have to be super old to make a difference in the world. That is one of the main things I want people to take away from my service. No matter your age or resources, there's always something you can do to make a difference in the world.
What's been the most rewarding part of your service?
Teaching young children here in the United States and India how to use dental supplies and the importance of brushing your teeth and flossing. I've been blown away by how friendly these children are, and how willing they are to learn. Knowing that I've made a difference in their lives has been very rewarding.
What have you learned through your experiences as a volunteer?
I would never have thought that I could make such a big impact. My goal when I started this project was to educate 200 kids about dental health, but I ended up talking to more than 5,000 kids. I've doubled the amount of supplies I originally planned to collect.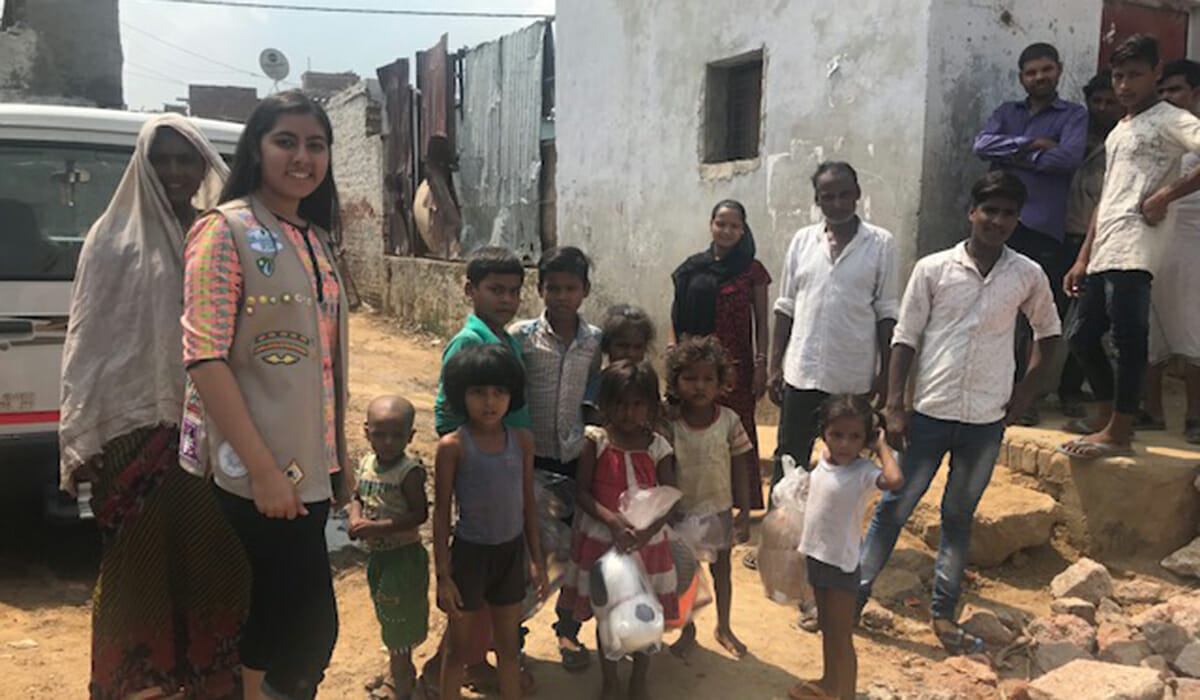 Why is poor dental hygiene such an issue for children?
I've found that people are most interested in how to brush and floss correctly, because even though a lot of people brush and floss twice a day, they're not brushing their teeth the correct way. Most people brush up and down versus side to side.
What do you do for fun?
I'm very involved in sports including fencing, and an Indian classical dance form called Kathak. I am also very involved in scientific research.
How can readers help?
I encourage people to visit my website to donate supplies and learn more about how they can get involved. https://www.helpachildsmile.us/
Do you want to make a difference in your community like Siya Kalra? Find local volunteer opportunities.
Share this post