Volunteerism as the Great Equalizer: Florida Family Inspires Service at all Ages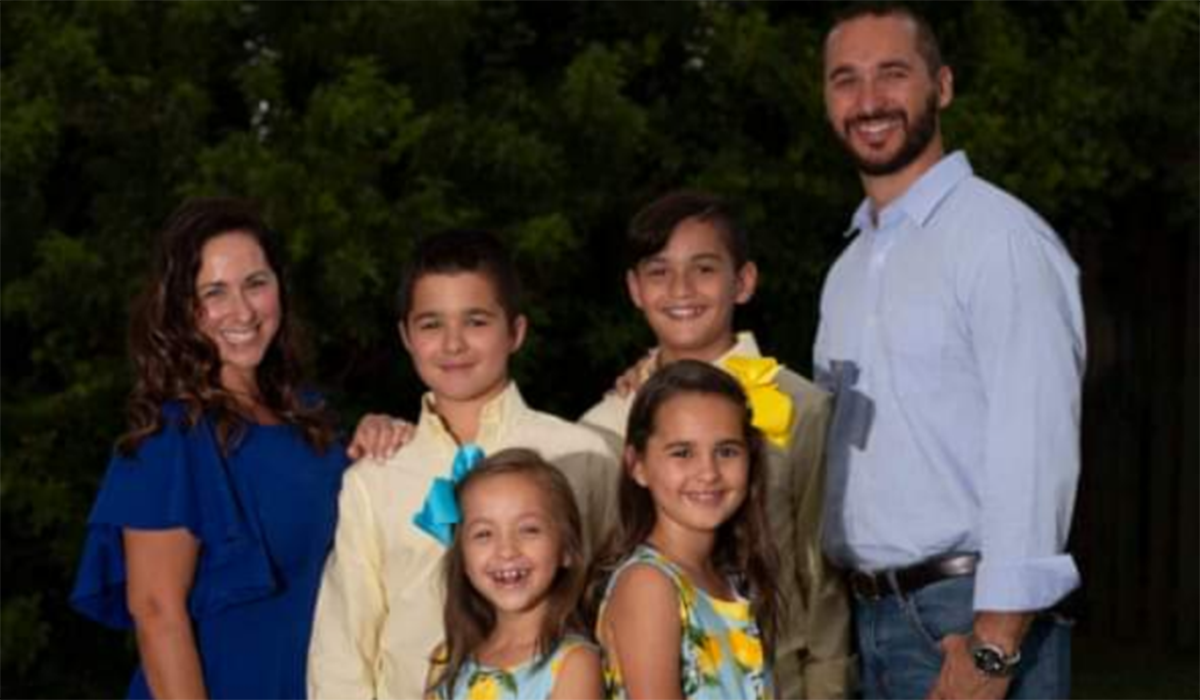 Meet Daily Point of Light Award honorees the Nappi family. Read their story and nominate an outstanding volunteer or family as a Daily Point of Light.
Nicole and Steve Nappi met in elementary school, and have "been together forever," Nicole says. Volunteering with each other in high school and then college, the childhood sweethearts have since grown their family, both in size and love for one another. Now totaling six strong, what makes the North Port, Florida family so special is the impact their volunteerism is having on their community and how they are inspiring other families to give back.
Finding limited volunteer opportunities for their young children to participate in, Nicole and Steve launched Move Mountains, an organization focused on giving children leadership skills to change the world and their families a chance to serve their neighbors in southwest Florida and beyond.
"Volunteering is contagious," says Nicole. "If we can reach these kids when they're young, and instill the importance of giving back, it becomes automatic. If you can create a community and then a world where children are raised like that, the difference it's going to make across the country and across the world is truly incredible."
By offering families a chance to get children involved, the Nappi family is showing how people of all ages can give back. Offering assistance to the Florida Department of Children and Families, local police and firefighters, assisted living facilities, children's hospitals, children's shelters, animal shelters, food banks, even uniting the community to raise money for a friend stricken with cancer, the Nappi's have connected with close to 1,000 individuals through their volunteerism, and have inspired hundreds of youth volunteers and their families to join in their service. According to Steve, spreading that giving spirit has become second nature to the Nappi children, as they follow in their parents' altruistic footsteps, 11-year-old Owen recently donating his birthday money to an animal shelter, and his younger siblings following suit.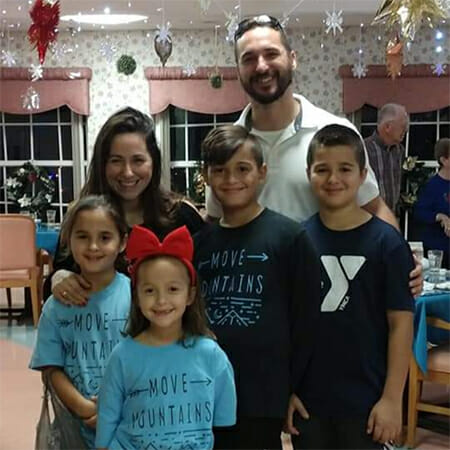 "Our goal as parents is to make sure we're producing kids that are going to give back and contribute to society," says Steve. "Status means nothing if you don't have a good heart. The fact that these kids donate their birthday money means they understand the meaning of giving selflessly. They just do it, they're not expecting accolades. The lives we've touched and the happiness (volunteering) has brought us as a family is just really tremendous."
That happiness is a constant energy surrounding the Nappi family, so infectious it is felt by all those in its presence. Connecting with seniors at assisted living facility North Port Pines over activities, games and celebrations, the Nappi's have become like family to many residents, says North Port Pines activities director Kelli Catropa.
"Residents will come over to me and ask how the family is doing," says Kelli. "They go out of their way to ask about these kids. They're constantly asking me to pull up pictures of them, they just miss them so much. When (the Nappi's) come to visit, they'd come as a family and they'd do what they were here to do, and then just stick around and socialize. It's like family. It means everything to our residents. Nicole and Steve are two of the most amazing angels on this earth."
From the kids designing Thanksgiving paper placemats to an informal adopt-a-grandparent program, the Nappi family goes out of their way to brighten the day of the residents. Says 9-year-old Ella, who joined her siblings to throw a birthday party for one resident who turned 107, complete with a Mickey and Minnie Mouse cake, "people thanking us makes me feel good."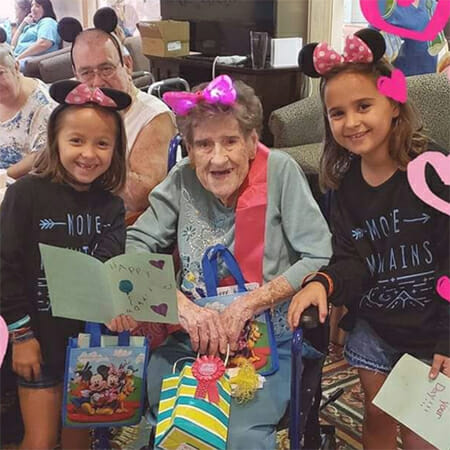 It's the innate understanding children have in how to help those in need that makes Move Mountains even more unique, says Nicole. "Ella and a friend were literally feeding a senior resident (at this birthday party). She couldn't hold the fork herself, so Ella's friend was spooning the cake into her mouth. No one asked them to do it, they saw a need and immediately filled it."
Along with Ella, the Nappi siblings, Austin, age 13, Owen and Ava, also 9, are living service-centered lives, from helping seniors to lending a hand during natural disasters, even asking their parents to volunteer while on family vacations.
"We helped (in the wake of) Hurricane Irma," says Steve. "We drove up to Atlanta as a family to help our own family, and once they were all cleaned up, we visited a food bank and boxed up meals that ironically, got sent all the way back down to Miami. For me, that was one of the most impactful days of service we've had. To have our family there together, helping others. The kids were so excited to be doing such a good deed."
"Every project brings something different," adds Steve. "What's the saying? All the feels. I really believe that. Some of these (service projects) are comical, some will make you happy. Some are sad and really emotional, they will touch you in a different way. Some people think of volunteering as a chore or daunting task, but as you do it, it's something really enjoyable."
Move Mountains is currently fundraising for a student bicycle drive ahead of Christmas to help kids get to and from school, sports and jobs. The most powerful aspect of their service, Nicole says, is how it's leveling the playing field for everyone to give back using their own talents, and using volunteerism as the great equalizer to bring a community together for the common good.
"I'm actually getting kind of emotional. Being a teacher, I've seen such a struggle with local kids. I've had students live in their cars, or were homeless, living in hotels. (Move Mountains) involves children of every background. You can have that kid living in his car volunteering, and he'll help with a project alongside a kid who plays five sports and has an iPhone. (Kids) don't know any different. When they're working hand in hand to make somebody's life easier, all that status stuff drops to the side."
Do you want to make a difference in your community like the Nappi family? Find local volunteer opportunities.
Share this post