Volunteers of Music Starz Studios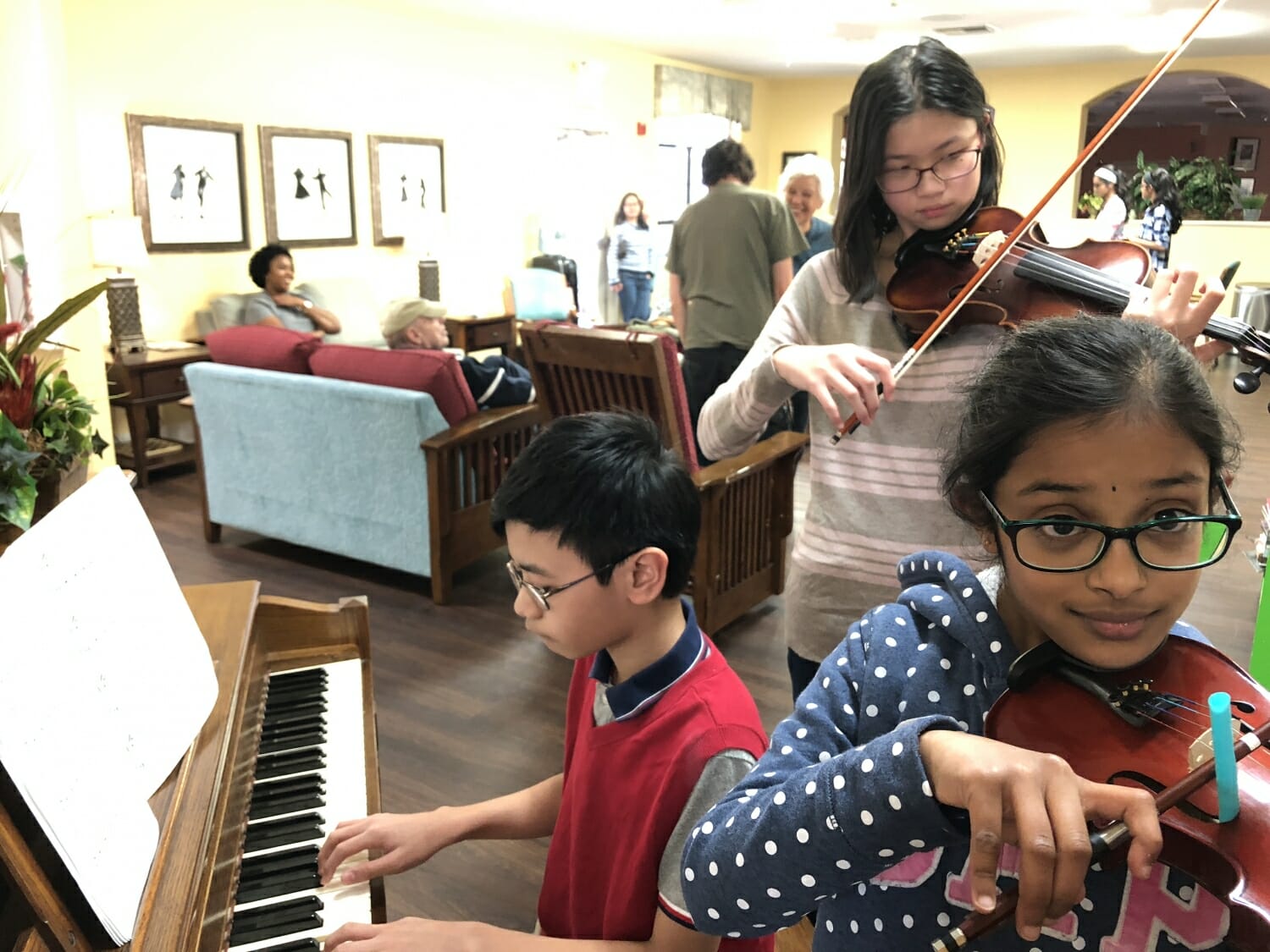 Students of the Flower Mound, Texas-based Music Startz Studios are using their talents for good by performing for seniors residing in assisted care facilities.
Karen Lim-Smith, co-owner and artistic director for the music program, believes volunteering helps shape young people into becoming responsible global citizens. "Volunteerism [helps] young adults to discover, acknowledge, engage, and take on critical issues in society that need to be addressed," she said.
Every Sunday, the students can be found playing instruments like the violin, piano, or guitar in front of an audience at Avanti Senior Living, The Oaks Assisted Living and Memory Care, Hollymead Skilled Nursing Home and Rehabilitation Center, and Arbor House Assisted Living and Memory Care. The dedicated team of kid volunteers—including Sanjana Gokul, John Christian Dacunos, Brianna Poon, Sanna Sisoutham, Kennard Wong, and Chelsea and Ellie Heredia—encourage the seniors to sing along to tunes from the Beatles catalog like "Hey Jude," patriotic songs, and religious hymns. Each year, the students perform around 150 concerts.
Do you want to make a difference in your community like the volunteers of Music Starz Studios? Visit All For Good to find local volunteer opportunities.
Share this post