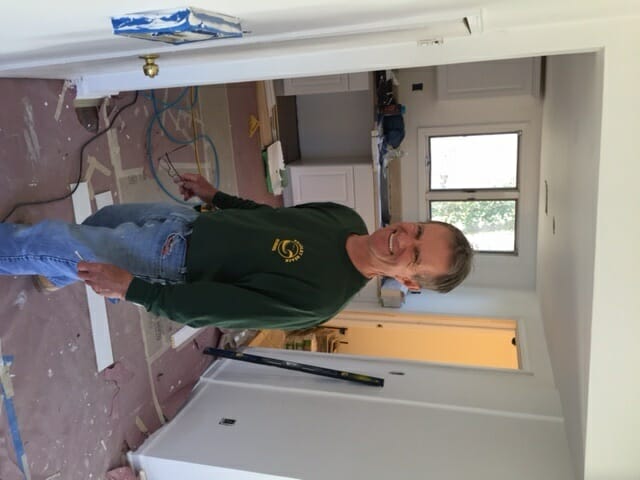 From tragedy to triumph. Spurred by the devastation of Hurricane Sandy in 2012, which completely destroyed his hometown of Sea Bright, New Jersey, Wayne Turner used his loss to fuel his recovery.
Serving in the domain of public education for over 43 years, Turner is accustomed to helping others. The same effort and mentality he has brought to the classroom, Turner is now applying to recovery and restoration projects in his community. Working with entities such as Sea Bright Rising, the St. Bernard Project and AmeriCorps, for almost 2 1/2 years Turner has helped turn depleted houses to completed homes.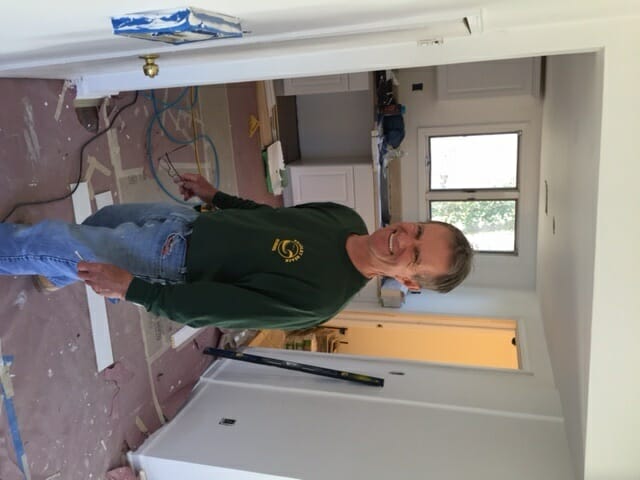 Turner working to restore a Hurricane Sandy damaged home in Union Beach, NJ.
Volunteering eight hours a day, once a week, for over two years, Turner's contributions has directly led to over 50 homes being rebuilt, and another 25 projects still underway. When he is not literally hammering nails, he could be found sharing advice with other volunteers. Though his past is centered around education, his skill set in construction has been invaluable. For projects like these, in which a total team effort is needed to get the job done, skill based volunteers like Turner is essential.
"Volunteers who have skills already can play an important role in teaching others," said Turner. "I too have gained a number of construction-related skills to a point where I can teach and help other people. As long as a volunteer has a desire to help, many skills can be taught."
When Turner is not helping restore homes damaged by natural disasters, he can be found either teaching a graduate course at Seton Hall University, or volunteering at the the Soul Kitchen, a community restaurant started by the Jon Bon Jovi Soul Foundation.
While natural disasters may be unavoidable, Turner has shown us that it is how we respond in the aftermath that truly reveals our character.
If you're interested in finding opportunities to support disaster relief services, please check out All for Good for projects near you!
Share this post
---