West Virginia Woman Aids Disaster Victims After Historic Flood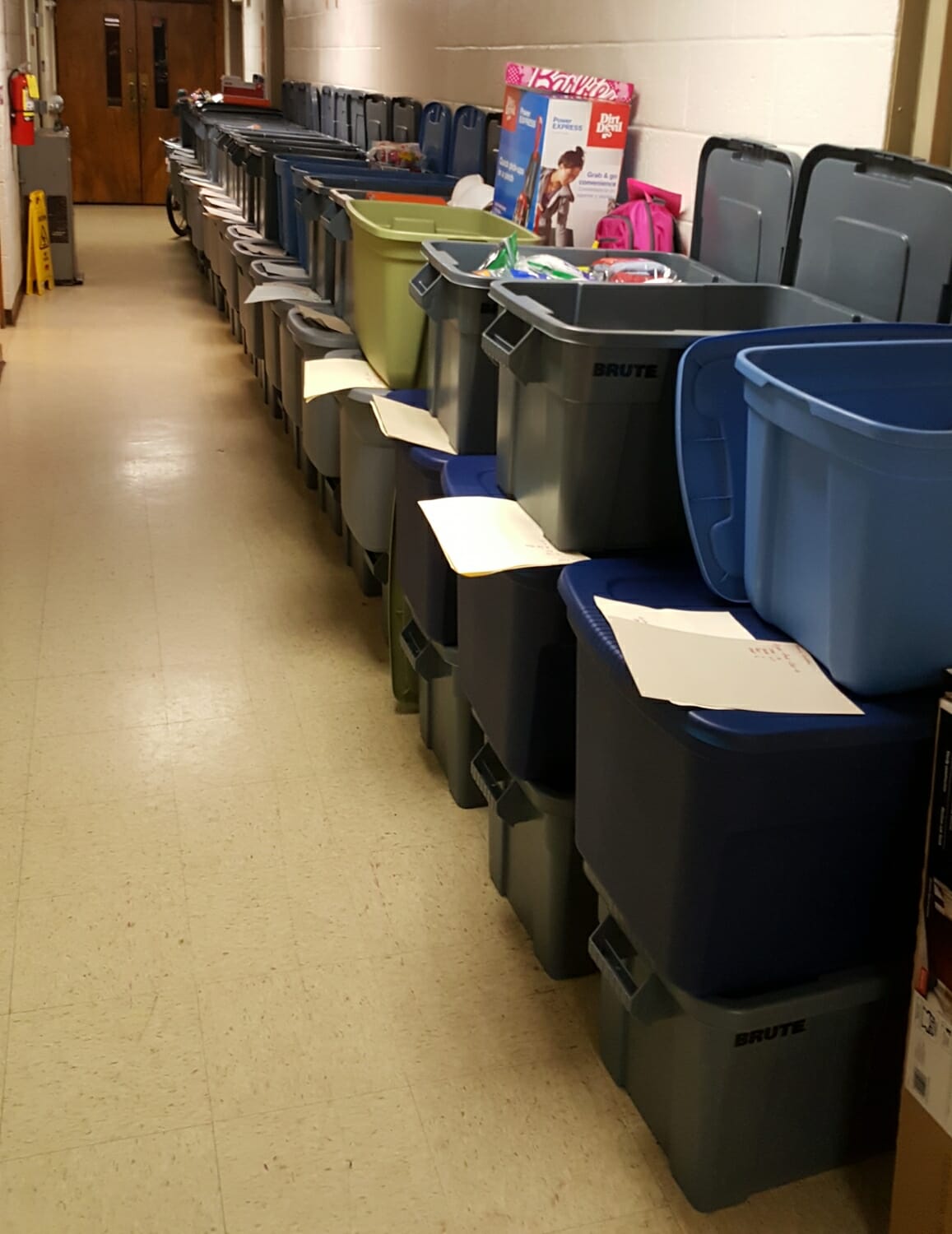 When it comes to helping others, Angela Brown consistently steps up to the plate – even in the midst of a disaster. In 2016, West Virginia experienced one of the deadlist floods in its history, and Angela responded by working with her church to organize a group of volunteers to help flood victims.
Angela is today's Daily Point of Light honoree, and she spoke with Points of Light about why it's important for her to give back.
Last June, you responded to a major disaster in West Virginia by volunteering to help flood victims. What did you do to support your local community through your volunteer efforts?
My family was one of the lucky ones; we were not directly affected by the flood. But, during the next day we were unable to get out as both roads out of Pinch were blocked by the flood waters. Several of our friends were flooded and lost everything. I just could not sit and do nothing… I contacted our pastor and the youth pastor at another church here in Pinch, and we had a meeting the very next day and started making a list of what we knew were bound to be immediate needs. When the waters started receding, I coordinated a group of about 20 volunteers who would go out and take items to families who were trapped. We fed people at the church, coordinated with the Red Cross and passed out water and cleaning supplies. Our center was open for two weeks. We met so many families. The devastation was real.
Can you recall a defining moment when you truly understood the impact of the service work you were doing while helping flood victims?
At one point, once the roads were open, the larger churches opened and started working with the victims of the flood. So, my group considered closing our center as we were smaller. My volunteers did not want to stop , but I wanted to make sure we were being effective and doing God's work. That evening we made a list of the items that were needed. Tents were on the list, as well as tarps and storage totes. These were expensive items, and I was not sure how we were going to secure them. Prior to leaving that evening our group prayed and went home. The next morning, a truck from out-of-state pulled in with a bed full of tents, tarps and totes. [That showed] us that what we were doing was what we were supposed to be doing. We continued working with 20 families through the end of the year. Initially, each family received a new family bible, new dishes, linens and other assorted household items. We supplied the kids with backpacks, school shoes, socks, underwear and a new outfit. Also, at Halloween we supplied the little ones with costumes. At Thanksgiving each family received a gift card to help with Thanksgiving dinner, and for Christmas each family received a turkey and gifts.
Do you want to make a difference in your community like Angela? Visit All For Good to find local volunteer opportunities.
Share this post