With Dapper Bow Ties, 12-Year-Old Entrepreneur Helps Shelter Animals Find Their Forever Homes
Meet Daily Point of Light Award honoree Darius Brown. Read his story and nominate an outstanding volunteer or family as a Daily Point of Light.
As Hurricanes Harvey and Irma ravaged communities across Texas and Florida in 2017, many Americans sat in front of their TVs, devastated by the scenes of damaged homes, flooded streets and tearful families unfolding before them. One of those Americans was Darius Brown, a young Newark, New Jersey, resident who was especially haunted by the ASPCA commercials showing homeless animals in dire need of help.
Darius learned that hundreds of dogs and cats displaced by the hurricanes were overcrowding local shelters, putting a strain on resources and leaving some homeless animals at risk of being euthanized if they weren't adopted – and he wanted to find a way to help. With passion and skills for making bow ties, Darius started Beaux & Paws to donate his handmade bow ties to shelter animals. Looking cute and dapper in their stylish accoutrements, Darius hopes these animals in need will get a paw up in the adoption process.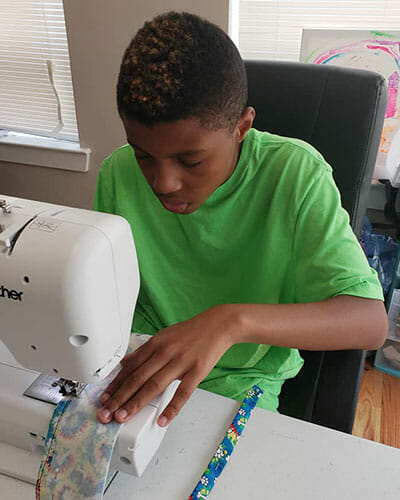 "My hope was that I would help the animals get noticed and be fashionable so that I could help get them adopted faster, and find their safe, loving, forever homes," Darius said.
The 12-year-old's knack for creating bow ties initially began as a way to help himself. At age 2, Darius was diagnosed with speech delay, comprehension delay and fine motor skills delay, which made it difficult for him to make small movements with his fingers. But with the help of his sister, Dazhai, Darius learned how to cut and sew, and his fine motor skills drastically improved.
"I just feel like all this was God's will," said his mother, Joy. "Him learning how to sew and his hands making the bow ties, it developed his coordination and it's like there's no problem, like nothing was ever wrong."
Joy says her son's comprehension and speech have also improved because he's been interviewed on so many TV shows, including CNN and the Rachel Ray Show. Darius and his bow ties have garnered attention and support from numerous celebrities. and from his more than 50K followers on Instagram, but no one can top the support given to Darius by former President Barack Obama. In 2018, President Obama sent Darius a letter, commending him on his commitment to community service. In part, the letter read: "As long as you stay engaged in the world around you, continue looking for ways to help others, and never give up on yourself, I'm confident our future will be bright. … Know that I'm rooting for you in all you do."
Since founding Beaux & Paws in 2017, Darius has donated hundreds of bow ties to animal shelters across the United States. This summer, with the support he received from his Go Fund Me campaign, Darius traveled to animal shelters in five states to personally deliver bow ties and to volunteer at adoption events. Whenever he hears from an animal shelter that a dog or cat was adopted with the help of one of his bow ties, Darius says he feels overjoyed.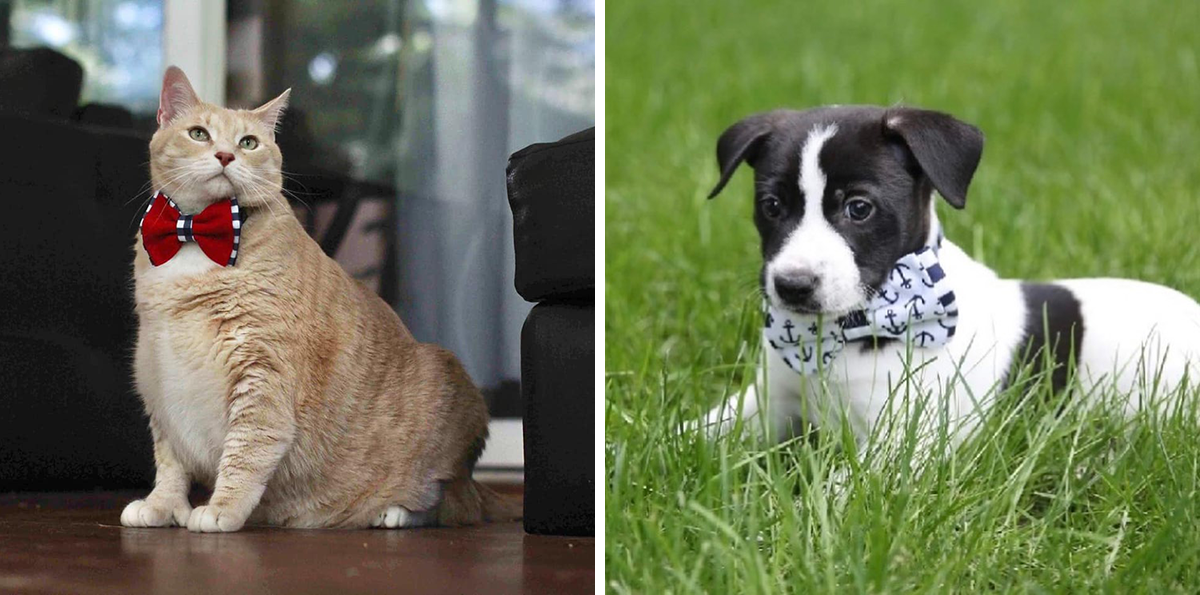 Darius is living proof that no one is too young to make a difference, and he hopes he can inspire other kids his age to give back to their communities and become entrepreneurs, too.
On top of being able to donate more bow ties to animal shelters, Darius' next big goal is to own a dog of his own, which the building he lives in doesn't allow. But for long term goals, Darius wants to go to Stanford University to become a business lawyer, and hopes to start his own fashion line.
"I want to have my own clothing line, such as blazers, vests, bow ties, shirts, everything. I hope that I can expand my business into an empire," Darius said.
Do you want to make a difference in your community like Darius? Find local volunteer opportunities.
Share this post