Woman Follows in Her Parents' Footsteps to Live a Life of Service
Meet Daily Point of Light honoree Regina Rogers. Read her story and nominate an outstanding volunteer or family as Daily Point of Light.
Throughout her life, Regina Rogers has always known the importance of giving back to her community. The Beaumont, Texas native grew up watching her parents volunteering at various organizations. Each night at the dinner table, her father would ask everyone to share how they had helped someone that day.
So it's no surprise that today, Regina is the founder of four nonprofits, serves on eight nonprofit boards, and has touched numerous lives through her volunteer and philanthropic contributions.
"Most of my life has been dedicated to what I call the four L's — the least, the last, the lost and the lonely," Regina said.
One of the organizations Regina established in her community was the "I Have a Dream" Program, which provides scholarships and mentoring for underserved children and families. Regina started the program for her Beaumont community in 1988 and named it in honor of her father, Ben Rogers. The program, which she also serves as the Executive Director for, currently offers $1,000 a semester to 30 students attending either Lamar University or Lamar Institute of Technology. Regina was inspired to start the program to prevent kids from dropping out of school, and decided to implement it in honor of her father's 75th birthday, as she said he was always passionate about helping young people succeed.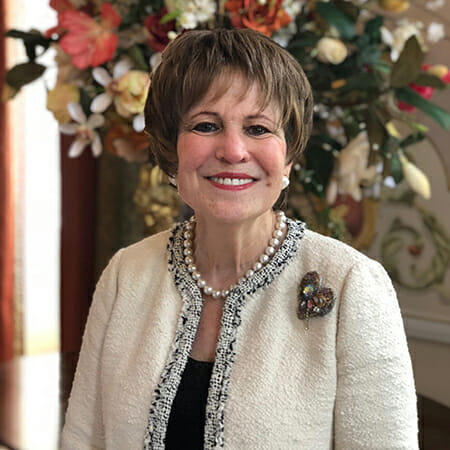 "I felt very strongly that opportunity is one of the greatest gifts you can provide young people, and all people, so they have an equal basis on which to really succeed in life," Regina said. "I was always aware of the disparities among individuals who have low income or less education — a lot of barriers, disparities, marginalization — and I wanted to try to equalize that in southeast Texas."
Regina was also inspired by her father to establish the IEA — Inspire, Encourage, Achieve Program in 1997. Following the suicide of two teenagers who were being housed in an adult jail, he provided a juvenile facility — named the Minnie Rogers Juvenile Home after his mother — to Texas' Jefferson County, so youth offenders would have their own housing. Regina's parents would bring her to visit the kids there throughout the year and every Christmas, a tradition she has not missed once and will continue for the 60th time this year. The first time she attended the facility during the holidays after her father passed in 1994, Regina decided she needed to do more for the children housed there. Thus, she created the IEA program to bring outreach and support services to the juvenile center, including counseling, tutoring, and a speaker series designed to motivate and advise the kids as well as provide them with compassion and respect.
Outside of initiatives to help children, Regina founded the Julie Rogers "Gift of Life" Program in 1994 as a way to honor her mother who was a breast cancer survivor. The Julie and Ben Rogers Cancer Institute was dedicated to Regina's parents in 1992. As a gift in honor of the dedication, Regina arranged for the Institute to provide 500 free mammograms to women. While the program was only intended to be a one-time event, Regina decided to raise money to continue it after seeing its success. "Gift of Life" now provides nearly 3,000 free screenings a year to women, as well as to men for prostate cancer. It also offers cancer prevention and education programs, and provides diagnostic tests, support groups and treatment navigation for those diagnosed.
Additionally, Regina co-founded the Southeast Texas Emergency Relief Fund in 2005, following the devastation of Hurricane Katrina. The fund has provided several million dollars in emergency disaster relief for evacuees of natural disasters in southeast Texas, including Hurricanes Ike and Harvey.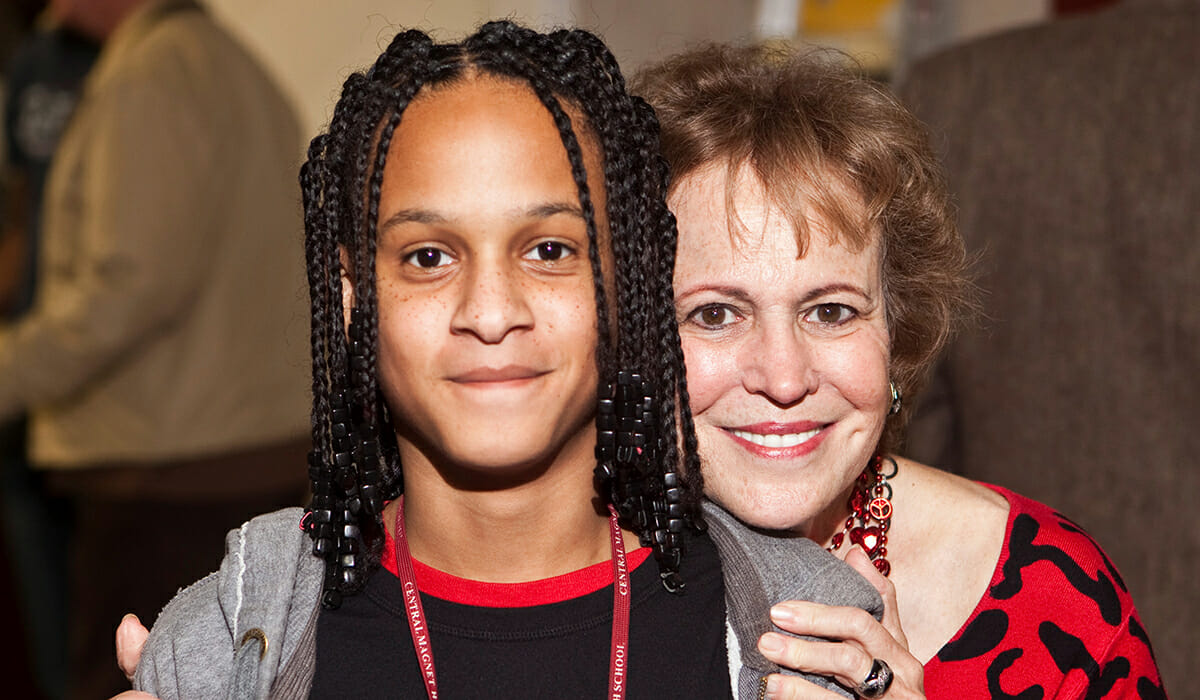 Reverend Bill Lawson, a close friend of Regina's who she met through the nonprofit Interfaith Ministries and worked with on its Campaign for Mutual Respect, said for as long as he has known her, she has been very philanthropic. However, he said she never performed any of her good deeds in search of praise.
"She is the kind of person who rushes to the rescue of the helpless and the underclass but who really does not like recognition or applause," Reverend Lawson said. "She is a person who gives, but she is not a person who wants to be applauded."
Not content with just focusing on her nonprofits, Regina serves on multiple nonprofit boards including the University of Texas M.D. Anderson Cancer Center, where her mother was treated, the Harris County Hospital District Foundation which provides care for uninsured individuals, the Texas Heart Institute Foundation, the Anti-Defamation League Southwest Region, the Children's Defense Fund of Texas, the Pauline Sterne Wolff Memorial Foundation, the Houston Holocaust Museum, and the William A. Lawson Institute for Peace and Prosperity.
"I'm just continuing a legacy of love that was established by my parents many years before," Regina said. "They were just exemplary role models and I was able to observe their actions and their feelings, and at a very young age knew that was where I needed to be."
Do you want to make a difference in your community like Regina? Find local volunteer opportunities.
Share this post