First-Generation Indian American Volunteer Tutors Rohingya Refugees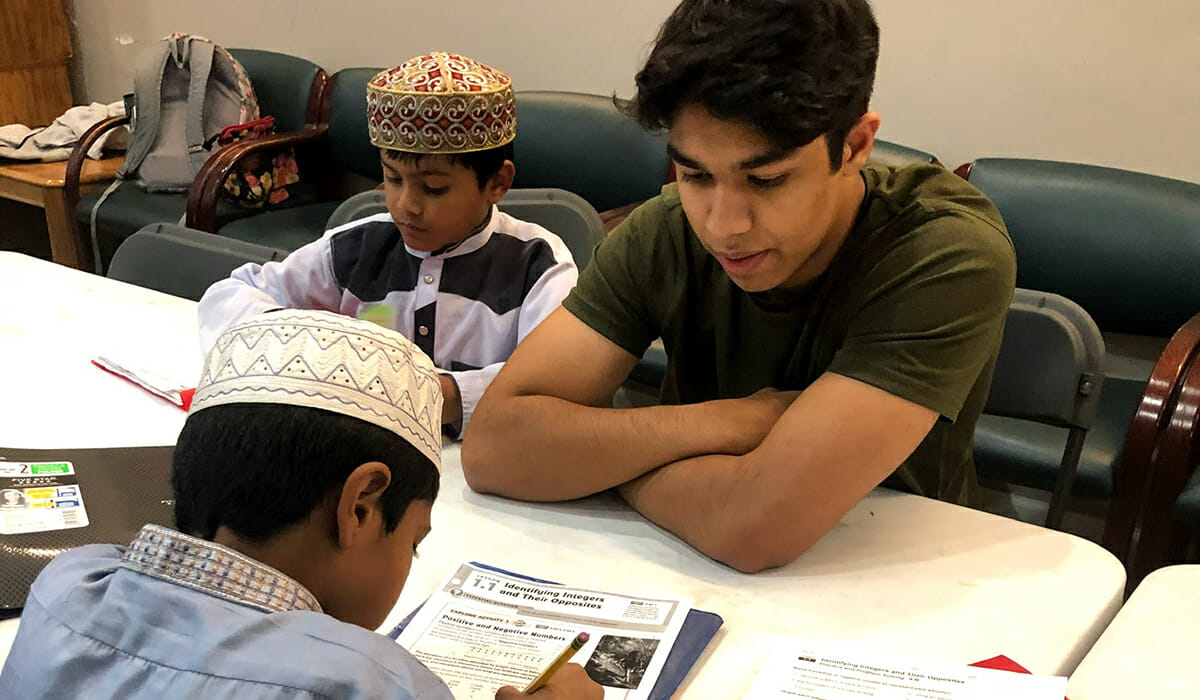 Meet Daily Point of Light Award honoree Hamza Chishti. Read his story and nominate an outstanding volunteer or family as a Daily Point of Light.
17-year-old Hamza Chishti was learning about human rights in school when he says he first heard about the Rohingya crisis. Walking by the Rohingya Cultural Center (RCC) each day on his commute to school, Hamza says his own family's immigration story compelled him to help the displaced people.
Rohingya Muslims of northwestern Burma are among the most persecuted people in the world, displaced by ethnic violence and forced to flee persecution. As a first-generation Indian American whose parents came to America as immigrants, Hamza says while their journey wasn't as difficult as what the Rohingya have faced, he understands the challenges any immigrant faces in America.
As a volunteer at RCC, Hamza, a high school senior in Chicago, Illinois, tutors Rohingya children of all grade levels, and has also fundraised to help buy clothing and school supplies for the refugee children. Teaching refugees language, American culture and way of life, Hamza is helping Rohingya refugees to assimilate and at the same time, he is mentoring children through their shared experiences.
What inspires you to volunteer?
Refugees are the most in-need community in the country, and in particular, the Rohingya need more resources and assistance because of the atrocities they've experienced. The least I can do is help them with homework and offer other educational support to help make their transition a little bit easier.
Describe your volunteerism with refugees.
I tutor Rohingya children at the RCC in Chicago twice a week. I spend time with children of all grade levels, helping them with their homework, preparing them for tests and also mentoring them as they adjust to life in American schools. Some of these refugee children are newly arrived, others were born here in the states to Rohingya refugee parents. I've also raised money to buy winter accessories and school supplies for the RCC children.
In addition to my volunteerism at the RCC, I've volunteered with Syrian refugees who have resettled in the Chicago area. I would mentor young Syrian children by practicing English with them and helping to introduce them to the American way of life. I also raised funds to buy laptops and school supplies for the families I volunteered with. My service with Syrian refugee children made me realize that there was a greater refugee crisis and made me want to help others.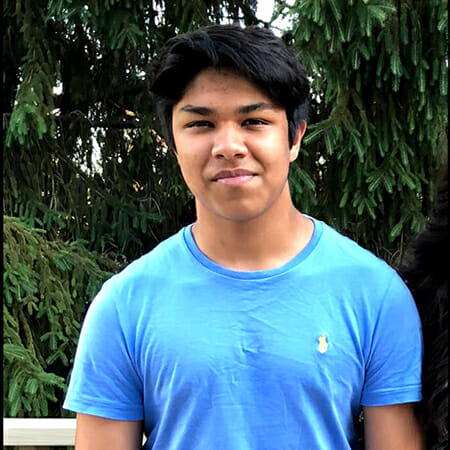 Share one personal story with me from your volunteerism.
One evening I was volunteering at the RCC, and one child, a high school student, asked me for help with a math problem at the end of my time there for the day. He said he had a quiz the next day and needed help, so I stayed a little bit longer. When I really had to leave, I helped him download an app on his phone to show him more videos on the exact subject he was studying. The next time I saw him at the RCC, he said he did really well on the quiz thanks to my help, and he was really excited.
What's one way you hope to inspire others in your service?
I don't volunteer to inspire others, but if that happens as a byproduct, that would be amazing. Service doesn't have to be fundraisers or anything like that. Even spending an hour a week helping others can make a difference. These centers have so few volunteers, any time spent makes a huge difference in any one of these children's lives.
What's been the most rewarding part of your service?
When I teach a student a concept, they'll see me at the RCC the next time I'm volunteering and show me a test result they received and tell me how well they're doing on that particular concept. Seeing the impact I am making motivates me to volunteer more. I want to make an even greater impact, whether that means helping these students get into a good college or succeed at life beyond college. I volunteer to support them on whatever it means to make their lives as immigrants in America be as great as they can be.
What have you learned through your experiences as a volunteer?
This one is a little bit cliche, but through my volunteerism, I've learned everyone is a lot more alike than they are different. Starting this service, I was nervous, because I wasn't sure if we'd have much in common. I'm thinking, what am I going to talk about with kids who have been through war crimes, and how am I going to connect with them? But as it turned out, we have a number of similar interests. At the end of the day, we're all just kids.
What do you like to do for fun when you're not in school or volunteering?
I like to play basketball a lot, I like reading and I like lifting weights. I am a senior in high school and currently applying to colleges.
How can readers help?
Please visit the RCC website for more information about how you can give back.
Do you want to make a difference in your community like Hamza Chishti? Find local volunteer opportunities.
Share this post