2023 Global Network Gathering Recap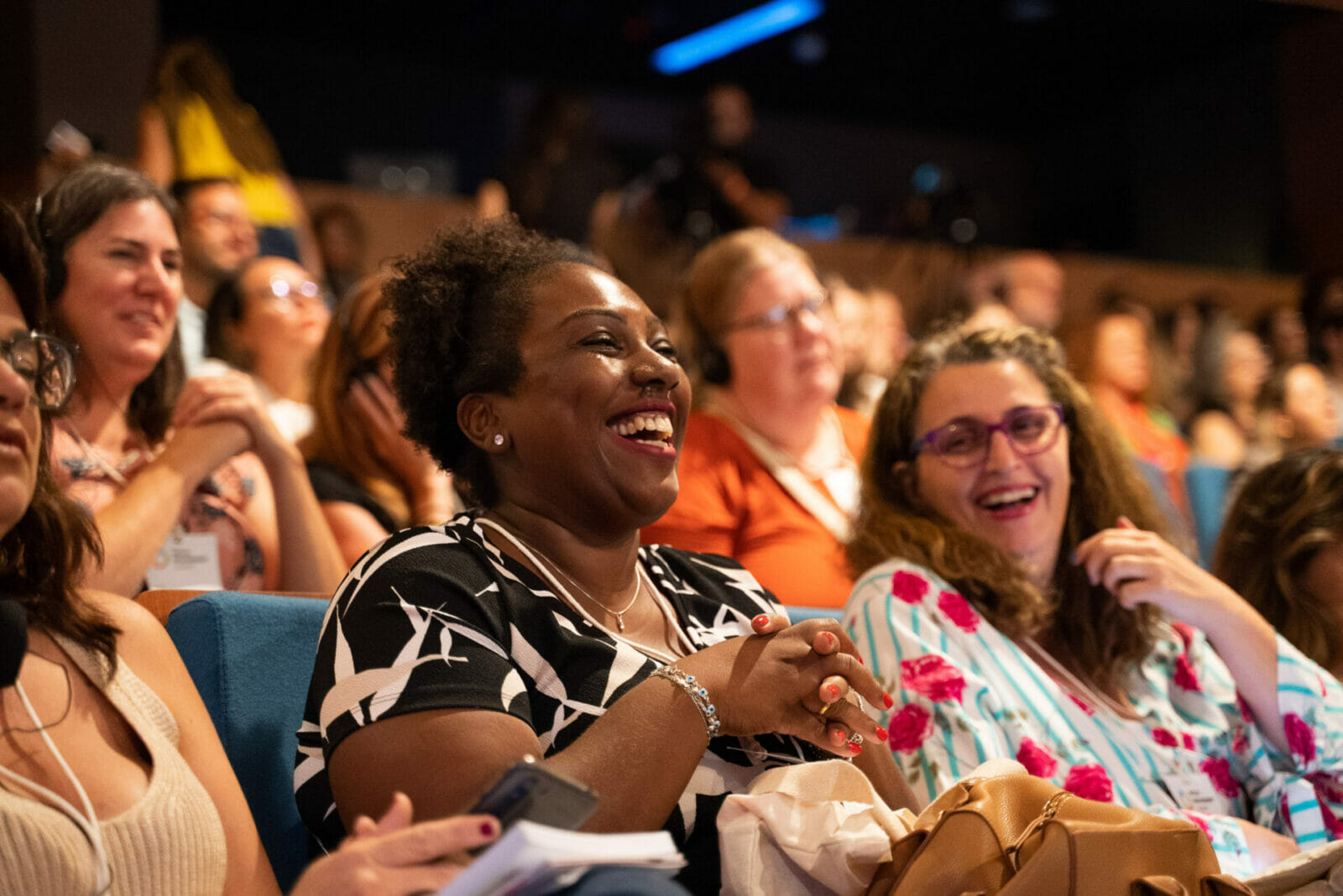 We've spent three and a half amazing days with NGO affiliate members of the Points of Light Global Network in São Paulo, Brazil, March 14-17. Our gracious hosts, Atados, CEO Daniel Morias and staff were incredible (anfitrioes incriveis!), and of course, this event wouldn't have been possible without our generous sponsors at UPS. We were welcomed, introduced to Brazilian social engagement leaders, offered learning opportunities, and given experiences within the Brazilian culture in São Paolo that will stay with us forever. Thank you, Atados team and UPS! Obrigado equipe Atados e UPS!
The Points of Light Global Gathering is an annual get together of our affiliate members where we convent with NGOs from small towns in Texas to Hong Kong, China, share around volunteerism, civic engagement and social impact and the failures we've learned from and the successes we've seen. We connect with each other to strengthen and uplift the community programs each of us is driving and take those learnings back to our teams. And there's always a bit — ok, a lot— of fun, laughter and some dancing sprinkled throughout.
"Bringing together Points of Light affiliates from across the globe is an energizing and powerful experience. This gathering gave us the opportunity to learn about civic leadership programs in California and then about innovative corporate volunteer programming in Spain. We also heard from our affiliate in the Ukraine about refugee relief work," said Vanessa Diamond, SVP civic innovations, Community Foundation for a greater Richmond. "As we learn about new program models, unique ways affiliates are integrating the Civic Circle®, we each walk away with insight on how we can make our localized programming more efficient, equitable, and in turn, create more positive change in our communities. As we are catalysts for volunteer action in our own communities, in bringing us together, Points of Light created an opportunity to inspire and educate us so we can do more."
We kicked off our time together on Tuesday, March 14, with a visit to Atados headquarters in São Paolo, where participants of the Service Project gathered to meet and exchange gifts with their Pen Pals after exchanging letters for weeks leading up to the Global Gathering. We were treated to a delectable dinner Tuesday night with a special welcome dinner at MSTC, The Roofless Movement from the Center, led by Carmen Silva. This activist organization rehomes the city's unhoused population into previously abandoned buildings. MSTC provides access to healthcare, education, work opportunities and is the model for more than 160 similar sites in the area. It will live with us as a moment of shared understanding of Brazilian culture.
Points of Light Global Network Gathering Photo Gallery
Wednesday, March 15, was the first Social Engagement Summit in São Paolo that brought together Points of Light Global Network affiliates, local São Paolo corporations and leading NGOs in Brazilian social impact work for a day of learning and collaboration. The morning panels delved into current social impact trends featuring our own Interim CEO Diane Quest, Atados Founder Daniel Morias, and Points of Light Board Member and Assembly Chair Vanessa Diamond. I was honored to be invited to speak on the ways data is changing civic engagement, particularly in post-pandemic societies.  Points of Light affiliates shared their expertise on panels ranging from disaster recovery and relief to examples of collaboration and innovation in corporate partnerships. Points of Light Board Member Michelle Gavin shared insights on the Civic Circle and its role in societal change.
"Being the host of the global gathering in Brazil proves the power of collaboration. It is an opportunity to bring international knowledge to Brazil and shows the strength of the Points of Light Global Network," said Daniel Morais, founder and CEO, Atados. "Together with Points of Light, we could bring methodologies and credibility for our work and access to new networks. We hope it was also good for Points of Light to have a Brazilian experience."
Our affiliates then transitioned into a day-and-a-half of Global Network discussions and learnings where we kept belonging, learning and strategy at the forefront. Vanessa Diamond, SVP of civic innovations for Community Foundation for a greater Richmond, along with Julia Aramendi, project director of Volies and Vice-Chair of the Network Assembly, talked about the catalytic nature of being together. They explored the value proposition of being a member of the Points of Light Global Network – from affiliate to Points of Light, and Points of Light to affiliate – and how the current structure of the network offers opportunities for shared learning through communities of practice, and local regional roundtables.
We then delved into how our world has transitioned to people seeing themselves as "taking action" vs. the historically more traditional role of volunteering. We heard examples from five affiliates around their community projects in alignment with the Points of Light Civic Circle® including Rosie Drumgoole with Chicago Cares, Bia Lin with Hands On Hong Kong, Stephen Davalos with LA Works, Leo Petrov with Children for a Better World and Amy Lytle with Hands on NW North Carolina.
On the final day of the gathering, four affiliate partners, including Daniel Morais with Atados, Hannah Wojno of Ruach Tova, Monica Gil with Hands on Colombia and Celina Lesta with Volies, shared what makes successful and not-so-successful collaborations both as network members and overall. Afternoon conversations centered around the Civic Circle and how meaningful community change extends beyond volunteering. Group discussions explored how the social impact landscape is evolving and the ways the Civic Circle applies to our collective work with various audiences – from nonprofits and NGOs to corporations to individuals, including youth activation. We talked about what we need to extend the reach and understanding of all civic actions with audiences in different parts of the world.
"I have so much gratitude for the expertise, knowledge sharing and commitment of our network. The 2023 Global Gathering in Brazil forged new and strengthened existing connections and grounded us all in the important collective work we're doing together," said Diane Quest, interim CEO and president of Points of Light. "We are so grateful for our host team Atados and leave Brazil with a better understanding of the work they are doing to build a social engagement society."
We ended the day with an invitation and brainstorming around the next time we would be together in Chicago at the annual Points of Light Conference.
We'll leave you with some of our new favorite Portuguese phrases from the group:  
Bom = good

 

Xicara de café = cup of coffee

 

Obrigado = thank you

 
Together we inspired each other, we laughed at our shared human fallibilities, we explored Brazilian culture, and we created memories and friendships that are at core of the Points of Light Global Network.
Share this post