3 Themes From the 2022 Points Of Light Conference to Support Your Nonprofit's Impact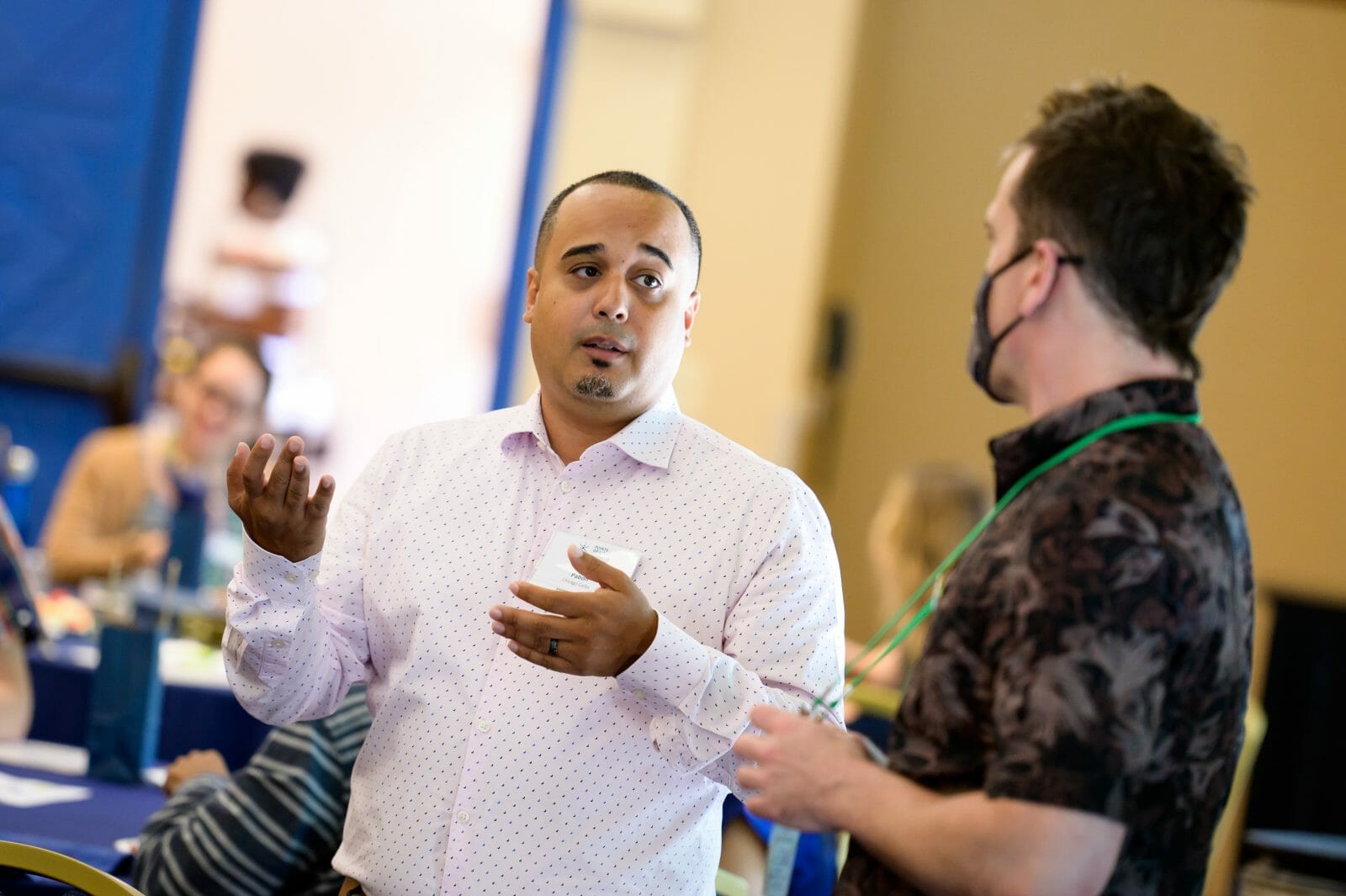 The annual Points of Light Conference yields a wealth of unique opportunities, and a big one is hearing from experts in the nonprofit sector on current issues, innovative ideas and best practices. The 2022 conference hosted a variety of inspiring speakers from nonprofit organizations from around the world offering insightful and educational messages. Here are a few key takeaways for nonprofit leaders that emerged from this year's stage:
People will engage with what they're most passionate about.
Work in the nonprofit sector can be uplifting, but it isn't always easy. Knowing how to keep the flame alight among your team, your volunteers and your stakeholders is crucial to avoiding fatigue and burnout. This year's conference theme was "Revitalize. Reimagine. Recommit." and we featured speakers and sessions that spoke directly to this mission… like Jennifer Taylor, who shared on the topic of "rage giving." With increasing polarization on the political and social landscapes, now is the time for nonprofits to develop specific strategies that allow people to act on the very causes they feel most strongly about. How can you leverage what you and your stakeholders are most excited, hopeful, frustrated or angry about to sustain your impact?
Listen to the communities you serve to learn what they need.
Intentional listening and learning in the communities you serve allows you to find solutions to the true unmet needs of that community, rather than the issues you might assume to be the most pressing. In the Opening Plenary, Points of Light CEO Natalye Paquin shared a story about Daily Point of Light Honoree Briana Daniel, an Orlando native. When she chose to voluntarily live alongside the people she was working with who were unhoused, she found that food insecurity was not their greatest unmet need, but hygiene was. This knowledge led her to create Street Team Movement, a nonprofit providing laundry services, haircuts and hygiene products to people experiencing homelessness, offering solutions to the exact needs the community expressed were most urgent.
PEOPLE FEEL significant positive impact from VOLUNTEERING.
Several conference sessions discussed the immense benefits that come from volunteer work – not just to communities, but also to the volunteers themselves. Points of Light civic engagement research shows that one in four people said a reason they took action was, "I believe it supports my own personal well-being." As you engage volunteers in your efforts, keep in mind that they are likely benefitting from this work as much as the communities they serve. Volunteering can boost memory, cognition and mental health as well as provide job skills One study even asserts that:
Volunteers are as healthy as non-volunteers who are five years younger.

Volunteering activities on a resume can yield higher employment opportunities.
You can begin to see that this benefit goes beyond the altruistic feelings of spending worthy time in support of social impact. Often, volunteers walk away with new skill sets, relationships and perspectives they may not have the opportunity to gain anywhere else. Framing volunteer work in this way can help organizations to promote greater equity and remember that they are providing mutually-beneficial resources rather than just rescue.
One thing we know from working with our Global Network of affiliates from around the world is that the nonprofit sector is teeming with innovative thinkers and creative problem solvers. Nonprofit leaders, what are some insights you'd add to this list?
We're already gearing up for the 2023 Points of Light Conference in Chicago on June 14-16, 2023, with a special pre-conference day for nonprofit professionals. Sign up to receive updates, and join us next year for another powerful conference.
Share this post