3 Ways to Prep for Global Volunteer Month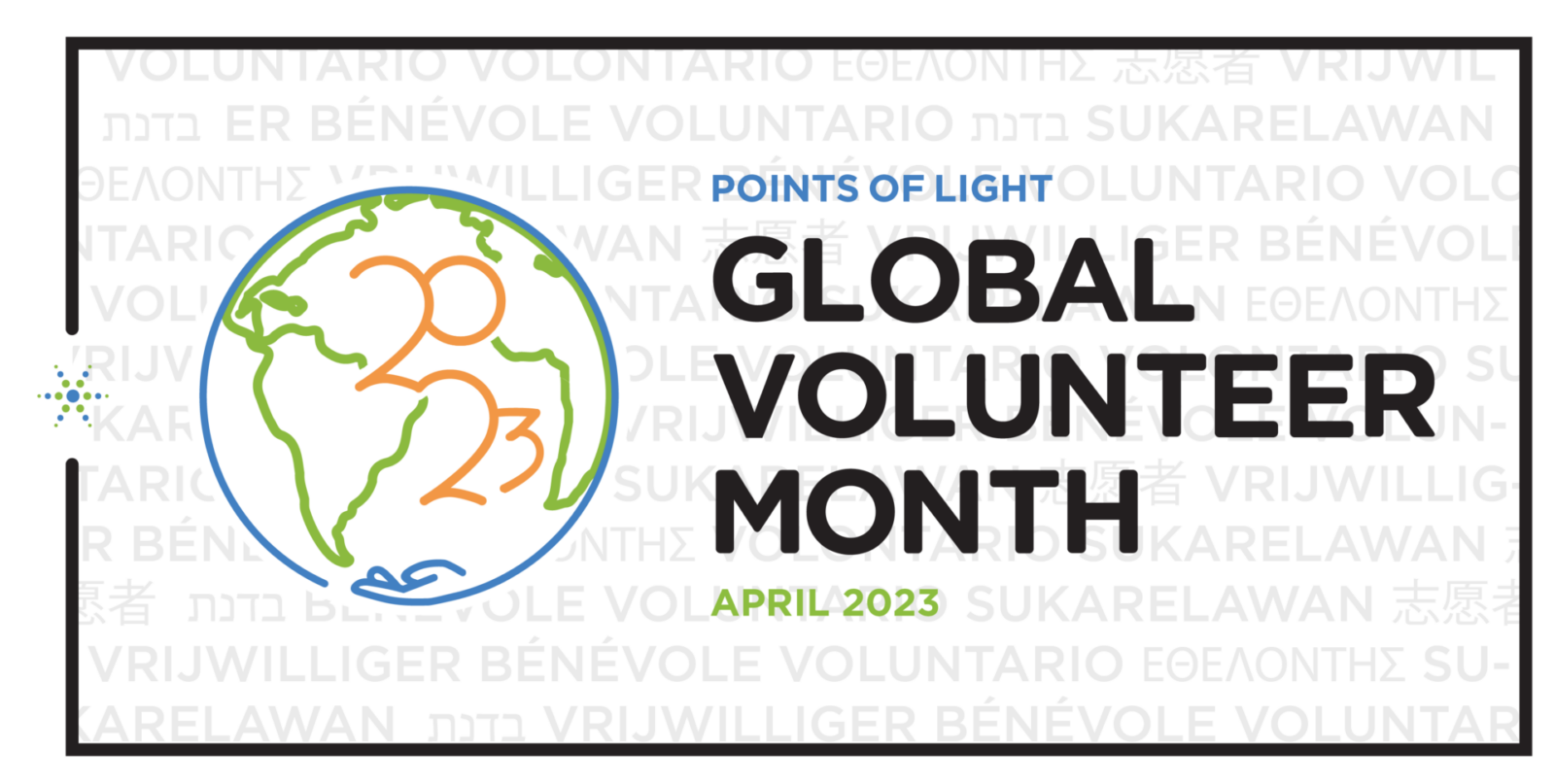 Global Volunteer Month is an annual event to encourage volunteerism and civic action. Learn how to recognize volunteers who are actively participating in bettering their communities for this monthlong event, including National Volunteer Week and year-round. Nonprofits get the opportunity to raise awareness for their organization's current needs and funding opportunities, businesses have a way to engage every employee in spring volunteer initiatives, and individuals are able to give back to their local communities.
The celebration happens in April of 2023, but now is the time to begin to mobilize your community, employees, family and friends, or your volunteers to participate. Here are three ways to get the ball rolling on your Global Volunteer Month efforts early, so you can maximize turnout.
Plan Your Participation in Global Volunteer Month Starting Now
Contribute your time and talents personally:
So you want to volunteer, but you're not sure where to get started. Find local nonprofits in your area by searching online, and reach out to them directly to see what their needs are. Maybe there's a donations drive you can support by donating gently used clothing or canned goods. You can also search for in-person and virtual volunteer opportunities on Points of Light Engage, the world's largest digital volunteer network featuring hundreds of thousands of volunteer opportunities throughout the world. You can even check out these DIY projects that are easy to do from home.
Motivate your volunteers or employees: 
Nonprofit organizations will want to consider which programs to elevate during Global Volunteer Month. Invite supporters to make a difference by participating. 
Companies looking to engage employees in volunteerism and civic action in the spring might consider partnering with a Corporate Services & Solutions partner. Working with a knowledgeable partner in the nonprofit space can help connect you with valuable volunteer opportunities, create strategic plans for employee engagement, increase volunteer turnout across your organization, measure your success and celebrate your employees accordingly.
Share Your Message
Get your stakeholders on board. Points of Light's Global Volunteer Month toolkits include logos, social media graphics and sample messages to easily share your participation with your audiences. It's critical for nonprofit organizations to communicate consistently throughout April through donor and volunteer outreach. It's not unusual for people to need to hear about events up to ten times before the message "sticks," so don't hesitate to promote your programs, needs and fundraising opportunities for this month early and often.
Companies seeking optimal turnout among employee volunteers will need to do the same. Promote the employee volunteering activities your company is offering, and be clear about how employees can participate. Send out information in your employee newsletters, email blasts or other internal communications, and promote events on social media as well. 
Tell Amazing Stories
Finally, you'll want to make a plan to recognize and celebrate all of the ways your volunteers are contributing to their communities! For individual volunteers, this could mean posting on social media to share the civic actions you took during the month. For nonprofits and companies, you might consider collecting and sharing volunteer stories, videos and photos for publishing throughout the remainder of the year. You might throw a month-end luncheon or other event to celebrate your work.
Recognition and celebration takes careful planning and preparation, so as you're laying out your plan for the month, make this the final phase and figure out how you will reward your volunteers throughout the month and year round. Two ongoing opportunities for volunteer recognition include The Daily Point of Light Award program, which rewards and lifts up individual stories every day, as well as the President's Volunteer Service Award, which recognizes the important role of exceptional volunteers in America's strength and national identity.  Your nonprofit can even become a certifying organization so you're able to offer this prestigious award to your own volunteers.
Download the Global Volunteer Month toolkit that's tailored specifically to you, whether you're an individual, nonprofit, company or government official. However you choose to get involved in Global Volunteer Month, we can't wait to hear about the social impact you make in 2023.
Share this post
---