30 Days Illuminated by Bright Points of Light
By Natalye Paquin, CEO, Points of Light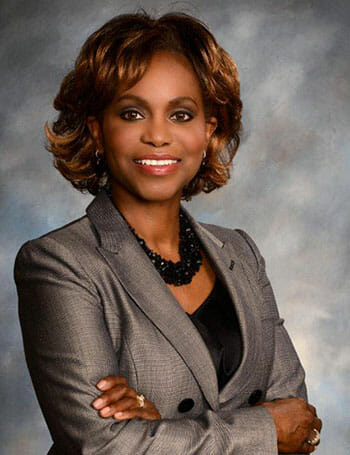 A 60-second scroll on any digital device reveals the clutter of cynicism and spurious claims that we must constantly fight through to find stories about the light of humanity. But, that doesn't stop us from constantly searching for those inspiring stories. And beyond being inspired, we're constantly searching for swift and practical ways to work with others – friends, family, neighbors, coworkers – to do good.
In my first few days of joining the Points of Light team, Hurricane Harvey's devastation was still unfolding along the Gulf Coast of Texas and Louisiana. What an introduction to this powerful organization. Points of Light's disaster services team was supporting national first responders like FEMA and the American Red Cross, and coordinating the efforts of our local affiliates. Those affiliates quickly set up a virtual volunteer reception center, where people could sign up to become volunteers and nonprofits could request volunteer support. By the time the brick and mortar volunteer reception center was open, tens of thousands of people had signed up. We are now working with our affiliates to manage, train, and deploy those who raised their hands to help. Hurricane Harvey is only a snapshot of the work ahead for our disaster services team. The recovery and rebuilding efforts after Hurricanes Harvey, Irma and Maria will continue for years, and will only be successful with the support of volunteers.
The month of September has been chock full of inspiration alongside stark demonstrations of the impact of volunteers. During the 9/11 Day of Service, Points of Light called on its community of changemakers to act to improve the lives of military caregivers, hidden heroes who serve in a role that receives little recognition, through home beautification and revitalization projects. At an annual Points of Light board of directors meeting this month, we had the privilege of recognizing Daily Point of Light honorees in-person. In commemoration of 9/11 Day and for her tireless work advocating for and supporting military caregivers, Joey Caswell was honored as Daily Point of Light #6085. And, what a joy to present three high school students, Juli Ennis, Colby Ellis and Jason Albaum of Project Playback, with Daily Point of Light Award #6081 for their volunteer efforts at a senior center – three years and counting – in which they are nurturing friendships and finding something even more rewarding than they could have imagined.
Joey, Juli, Colby and Jason exemplify what it means to find that light within. They are representative of the tens of thousands who raised their hands to help in the aftermath of disaster. They are an inspiration and their efforts define swift and practical action for the good of others.
Inspiration. Swift and practical action for the good of others. These are just a few of the things that fuel my excitement about being the incoming CEO at Points of Light. I am also humbled by the opportunity to carry forward President George H.W. Bush's bold vision and legacy of inspiring humanity to be the light, to work together, solve big problems, demonstrate impact and be our best. This light lives within me.
As my journey with Points of Light begins, I cannot wait to find more and better ways to ensure that the stories you see when you pick up your digital device to scroll through your feeds inspire you. And, once you're inspired by those stories, Points of Light will have the tools to equip you to act, to be your best and help change the world.
Share this post