5 Quotes and Reasons to Volunteer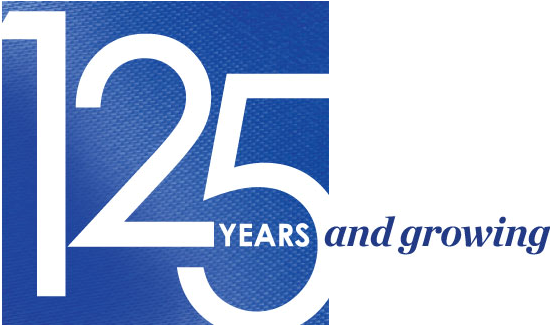 Today's post is written by Bill, who completed his undergraduate studies in Secondary Education from Arizona State University. After college Bill spent some time teaching Senior Economics in Anthem, Arizona. Bill is currently a traveling teacher, who has spent time teaching in the Caribbean, Africa, Europe, and Asia, where he has taught English, Health, Geography, Social Studies, and Outdoor Education.
In honor of National Volunteer Week coming up next month (April 12-27), here are five reasons why we should take some time out of our schedule to help ourselves and others by volunteering.
To Be Challenged
A challenge in which a successful outcome is assured isn't a challenge at all
–Jon Krakauer
Most of us are used to working in a specific field. Whether we are working in an office or outdoors, we're use to applying a certain skill at your job every day. The reasons why we are able to hold onto these jobs and careers are because we are great at them, but every now and then, we need a challenge. Challenges can be very humbling, but they give us the passion to strive for excellence in everything we do.
Runner Up Quote:
Life is either a daring adventure or nothing at all.
–Helen Keller
To Do a Civic Duty
To be good, and to do good, is all we have to do.
–John Adams
There are times in life when we all could use a helping hand from a stranger. Whether it's opening a door or helping someone load their groceries, helping others is ingrained in us all. The problem is that if you like to directly help someone, you may not be satisfied with your day to day job. Volunteering is a way to satisfy that need to directly help and change someone's life.
Runner Up Quote:
Ask not what your country can do for you, ask what you can do for your country.
–John F. Kennedy
To Share a Skill or Passion
Three keys to more abundant living: caring about others, daring for others, sharing with others
–William Arthur Ward
Most of us learn from trial and error, experience. Others learn from what they have been taught by others. Volunteering and sharing a skill that you have with others, it may or may not have to do with the actual volunteering project, is a way for you to learn more about yourself and for others to learn about the great person that you are.
Runner Up Quote:
Give a man a fish and feed him for a day. Teach a man to fish and you feed him for a lifetime.
–Chinese Proverb
To Learn from Others
Any fool can know. The point is to understand.
–Albert Einstein
It's hard to claim that once we have started a career, or have started to settle down, that we have stopped learning. We are learning about each other and ourselves every day. When we volunteer, not only do we learn a new skill or trade, we also learn the skills and trade that other volunteers that we work with bring along.
Runner Up Quote:
Tell me and I forget, teach me and I may remember, involve me and I learn.
–Benjamin Franklin
To Gain Leadership Skills
The greatest leader is not necessarily the one who does the greatest things. He is the one that gets the people to do the greatest things.
–Ronald Reagan
There are some people out there who are natural born leaders and there are others that strive to be leaders. While volunteering we are usually put into a situation where we are all equal and there is not one person who has an overwhelming amount of experience over another. This situation gives those who want to be leaders a chance to step up, take charge, and work on their organization leadership skills.
Runner Up Quote:
To handle yourself, use your head; to handle others, use your heart.
–Eleanor Roosevelt
Volunteering is an overall great experience. It gives us the opportunity to learn about ourselves, to learn about those around us, to build new relationships, and in some cases of international volunteering we can learn about a completely different culture. Whatever our reasons for volunteering may be, someone's quality of life is benefiting.
Share this post