Cause Alignment: Capital One's Formula for Aligning CSR With Everything It Does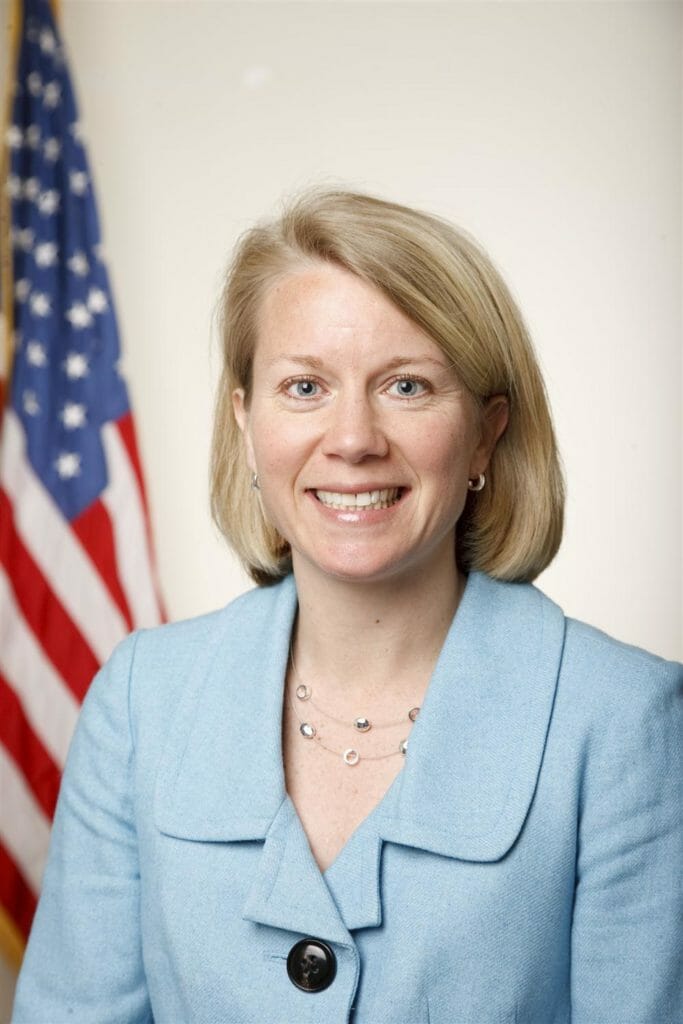 Today's blog is republished from the CSRwire blog, part three of the Civic 50 series. Today's post is written by Jackie Norris, Executive Director of Points of Lights' Corporate Institute.
A few years ago, Bladimir Martinez, then 16, was chosen as one of 10 high school students to run a real Capital One bank branch inside Parkdale High School in Prince George's County, Maryland — a county where only 44 percent of high school graduates are considered college or career ready. In the few years since then, Martinez has transitioned from an ambitious kid who was "not much interested in school" into a bank teller and college student studying business.
Through Capital One's student-run bank program, students like Martinez are not only responsible for operating a bank branch and offering savings products to their fellow students and faculty, but also for teaching their peers about money management topics such as budgeting and saving. The program provides real-world job experience – all of the students receive professional job training, entry-level bank teller salaries, mentoring, and career – and college preparatory experiences through colleges and universities.
Strategic Community Development: Connecting Education with Empowerment
The program, which focuses on schools in low- to moderate-income communities, has already paid off for many of the students. To date, more than 90 percent of the program's alumni have since enrolled in college – a decision that could be worth a million dollars in income over the course of a lifetime for each of those young adults.
Martinez traces his turnaround to one of his first interviews with a Capital One Bank mentor who left a lasting impression on him. "That was the moment I thought, 'To be this guy, I have to go through this.' I realized that nothing happens overnight. School is a must in my life now."
Financial literacy, education and workforce development are among the goals of Capital One's Investing for Good strategy, which aligns the bank's community engagement programs, funding decisions and employee skills with its core business capabilities as a bank.
"We believe that strong business and strong community go hand in hand," said Carolyn Berkowitz, Managing Vice President, Community Affairs; and President of the Capital One Foundation.
"We recognize that creating thriving communities doesn't happen overnight – it requires a long-term focus and commitment, coupled with deep partnerships with effective nonprofit organizations and community leaders, to drive lasting economic outcomes. Our community engagement goes beyond 'checkbook philanthropy' – we don't just write a check and walk away," Berkowitz adds.
"We focus on making strategic, long-term investments – through philanthropy, lending, and volunteering — to catalyze economic growth in our communities."
This approach helped Capital One earn top honors in cause alignment last year from The Civic 50, a ranking of America's most community-minded companies.
The Civic 50, a partnership between National Conference on Citizenship and Points of Light, ranks corporations on seven dimensions of local involvement. The cause alignment dimension requires a firm to show that it uses its workers' professional skills in community engagement programs that are consistent with its core business competencies and objectives.
Investing for Good: Focusing on Scale
One way Capital One does this is through its Investing for Good pro bono volunteer program, through which its employees in departments such as Brand, IT, Legal, and HR leverage their unique business skills to help local nonprofit organizations enhance their ability as a business to address local community needs.
For example, last year Capital One employees stepped in to help the Legal Aid Justice Center of Charlottesville, Va., find a solution when the economic downturn flooded Legal Aid with requests from new clients just as the organization's government funding was cut by 20 percent. Legal Aid lost half of their staff attorneys as demand for their services increased by nearly 60 percent.
"We'd send emails and faxes and call lawyer after lawyer after lawyer" trying to match each client in need with a volunteer attorney somewhere in the state with the right skills for the case, said Alex Gulotta, executive director of the Legal Aid Justice Center. "Calling and calling and calling is not very efficient."
Capital One sent a team of 15 volunteers from its legal, systems analysis, supply chain management communications and information technology departments to find a new approach.
The result of that collaboration was Justice Server, an electronic data management system that gives volunteer attorneys across Virginia easy access to Legal Aid's computerized files on all the cases needing help.
"This is now our primary case-management system, and other states are looking at the model," Gulotta said.
The Center "needed a different kind of technical solution for organizing their work, the kind of thing Capital One people develop all the time," said Berkowitz. "And our people got involved in ways they feel really great about."
When Capital One channels its employees' talents to solve community problems, "they bring back to the company new leadership skills and are better employees," Berkowitz said. In fact, more than 90 percent of Capital One managers said their associates' leadership development skills were demonstrably improved after engaging in pro-bono work.
And when Capital One brings more to the community than just donations, it "helps make people in the community confident that we're the kind of folks they'd like to bank with and it fosters long-term economic growth in the community that is also good for business. It's a win-win for us," added Berkowitz.
Share this post