5 Tips for Selecting a CSR Consulting Partner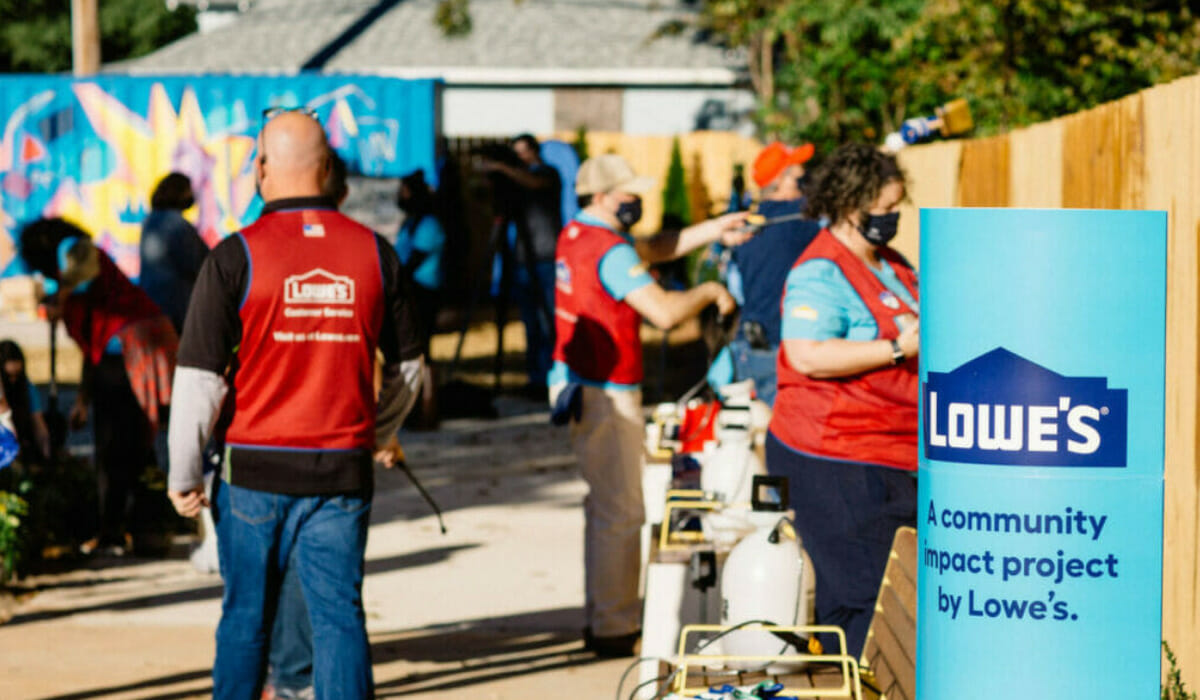 A successful employee engagement program can reach the next level by building a meaningful, sustainable partnership with the right nonprofit organization. Choosing a partner to work with may require some research and shopping around to find the best fit. Outcomes can vary from organization to organization. Finding the right CSR consulting partner can make all the difference.
Here are five things to look for when selecting CSR and nonprofit partners to help you build a thoughtful social impact strategy and strong employee volunteer program.
1. One-stop Shopping for Engagement
Some CSR consulting partners, including Points of Light, bring a well-rounded set of offerings to the table. Through one partnership, you can access tailored employee engagement programs built specifically for your culture, from thought leadership convenings with your peers to consumer engagement campaigns to storytelling moments, meaningful employee recognition opportunities and more. Instead of having to identify a partner for each need and ensure cohesive strategies, developing a partnership with an organization that can deliver on multiple goals with excellence will ensure a smooth and effective experience.
2. Strong Track Record With Employee Engagement Programs 
Has your potential CSR consulting partner worked with companies like yours on projects or programs like the one you envision? Understanding the partnership approach and results from previous partnerships with other companies can give you a sense of what's possible and how familiar a potential nonprofit partner might be with a particular need. Consider their experience with the type of initiative, such as a Global Volunteer Month, a day of service or a refreshed volunteer time off policy. Also take a look at their experience with companies of your size, in your sector, and in the same phase of program maturity. If the prospective partner's website or social media doesn't readily offer up examples of previous partnerships, ask – a good partner will be eager to share what they've accomplished.
"Know your company's philanthropic priorities, the causes around which you hope to make the biggest impact, and the types of resources — human, financial, product, expertise, networks, visibility — you can bring to the table. Have a sense of your ideal "what" but don't go so far as to define the full "how" – the best social impact partners define the how together." 

– Katie Stearns, chief global corporate solutions officer, Points of Light
3. Find a CSR Consulting Partner with Expertise Match
Start simple. Look for a social impact partner with the expertise you need. For example, if you're looking to build a dollars-for-doers program, you'd choose an organization that deeply understands employee volunteer programs and policies. But you may get even stronger results from a partner that understands that work and also has deep fluency in the funding needs of the nonprofit organizations that might receive those dollars and can bring that additional context to the work.
4. Alignment With Your Values
Geographic location matters less and less in this virtual world while values and mission alignment increasingly matter more. As you select a social impact partner, it's easy to do the online research about their structure. For example, are they a for-profit or nonprofit organization, and what might that mean for a potential partnership? Consider their leadership, both staff and board, and mission. Do the prospective nonprofit partner's values align with your company's position? Is the change your company hopes to create in communities similar to the change the potential partner is driving?
5. Insight & Adaptability
Sometimes you need end-to-end support, from strategy all the way through ongoing implementation. Other times, you need fresh strategic insight or expert implementation for a particular initiative or moment in time. The most effective CSRconsulting partners have defined models built on best practices, and they can adapt those models to support your work no matter the phase you're in. This approach gives you the flexibility to engage in the development of a new internal strategy, policy or program but not be forever dependent on the social impact partner to implement it.
"The best partnerships are built on an aligned vision and values. You'll want to be confident a prospective social impact partner shares your company's values on racial and social justice and civic engagement and that their programs reflect that. And you should expect them to dig into the same, wanting to see policies, activity, and funding that aligns with the public statements your company might be making on issues like equity, climate, workers' rights, and more."

– Katie Stearns, chief global corporate solutions officer, Points of Light
When considering strategic partners to leverage your employee engagement efforts, do your homework to determine the best fit. Points of Light has decades of knowledge and expertise, a strong portfolio of corporate partners and successful projects, and a variety of resources to support your vision and make it a reality. Contact our team today.
Share this post