5 Tips for A Successful Kids Care Club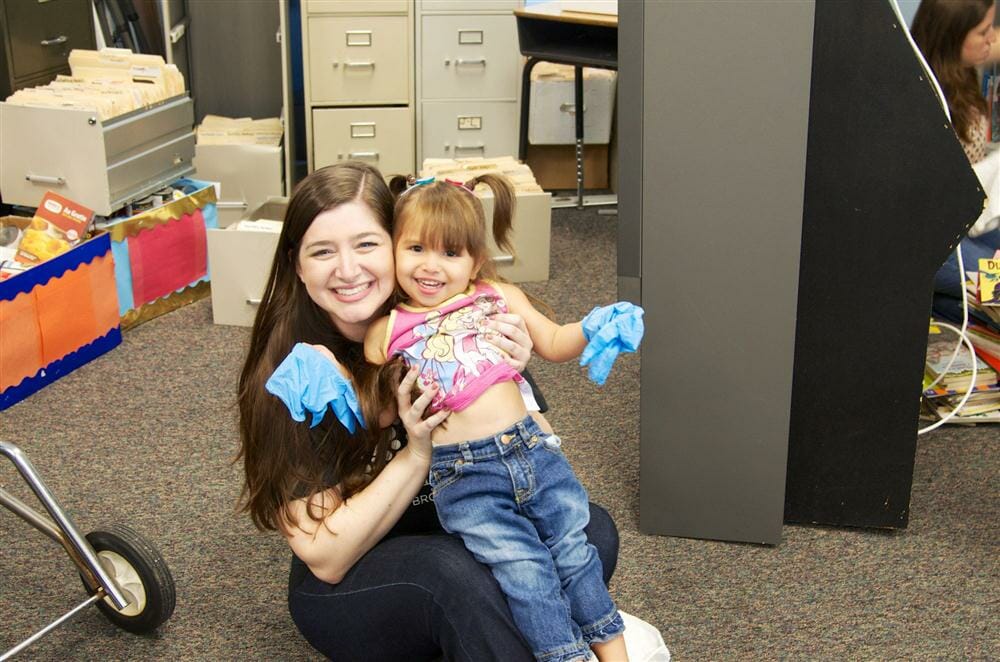 Today's guest post comes from Melissa Hirsch, Volunteer and Youth Programs Coordinator at HandsOn Broward, a HandsOn Network Action Center in South Florida. Through a partnership with generationOn, HandsOn Broward uses Kids Care Club as a primary method to introduce service to kids. In addition to managing Kids Care Club locally, Melissa developed and launched HandsOn Broward's first Youth Leadership Academy for teens 13-17 years-old. As a teen, Melissa was one of the first Youth Project Leaders through HandsOn Broward.
As Youth Programs Coordinator at HandsOn Broward, I am often approached by families looking for volunteer opportunities for children under 13 years-old. Sometimes it can be difficult to find these projects because there isn't always age-appropriate work for them to do. If you find yourself in a similar situation, or if you'd like to engage youth volunteers of all ages, you should consider starting a Kids Care Club. Kids Care Club is a program of generationOn that engages elementary and middle school-aged volunteers. We've even had success with youth volunteers as young as 2 years old. Kids Care Clubs provide meaningful opportunities for young volunteers to participate in age-appropriate service projects and help to instill the culture of service as an important part of youth lives.
Here are 5 tips for launching and maintaining a successful Kids Care Club:
Theme By theming each month's Kids Care Club, you are able to focus on one specific impact area (health, animals, homelessness, etc). This way, the youth volunteers have the opportunity to learn about an impact area and work on projects that directly benefit that issue. They leave with a greater understanding of why it is important to help, how they feel about what they've contributed, and what more they can do.
In-House Service Projects Host Kids Care Club at your office (if space permits) or community center and have the youth volunteers work on in-house service projects related to your theme for the month. GenerationOn has countless service project ideas to choose from. After selecting your theme and in-house service project ideas, find a nonprofit agency to donate your projects to. For example, if you are making peanut butter and jelly sandwiches, donate them to a homeless shelter in your area.
Recruit Youth Project Leaders Kids love being taught and led by teens (or "the big kids"), so recruit them as your Youth Project Leaders. This can help the kids become more engaged in their project, while empowering teen volunteers to take on a leadership role. It is a win-win. Not to mention today's Kids Care Club kids are tomorrow's Youth Project Leaders.
National Days of Service Incorporate Kids Care Club into your National Days of Service. Oftentimes it is a struggle to find projects for youth volunteers under 13-years-old. By hosting Kids Care Club at your offsite National Days of Service projects, youth volunteers of all ages and their families can participate. This can encourage your youngest volunteers to make service an ongoing part of their lives. They'll see adults working on other projects and want to model their behavior.
Have Fun Obviously, kids love to have fun! Make sure they are enjoying themselves while they're helping others. Incorporate a game and snack time into your volunteer day. Let them get messy and creative with their projects. If they are inspired by an impact area and create their own project idea, follow their lead! The more fun they have, the more likely they will return and continue to help others in their community for the rest of their lives.
Kids Care Clubs, a free program of generationOn, provide tools and resources for adults to engage youth, grades K-5 in meaningful and age-appropriate volunteering. Club facilitators have access to education resources, project planning guides, and much more. Click here to learn more about Kids Care Clubs as a way to engage kids in your community.
Share this post