The Story of Hands on Panama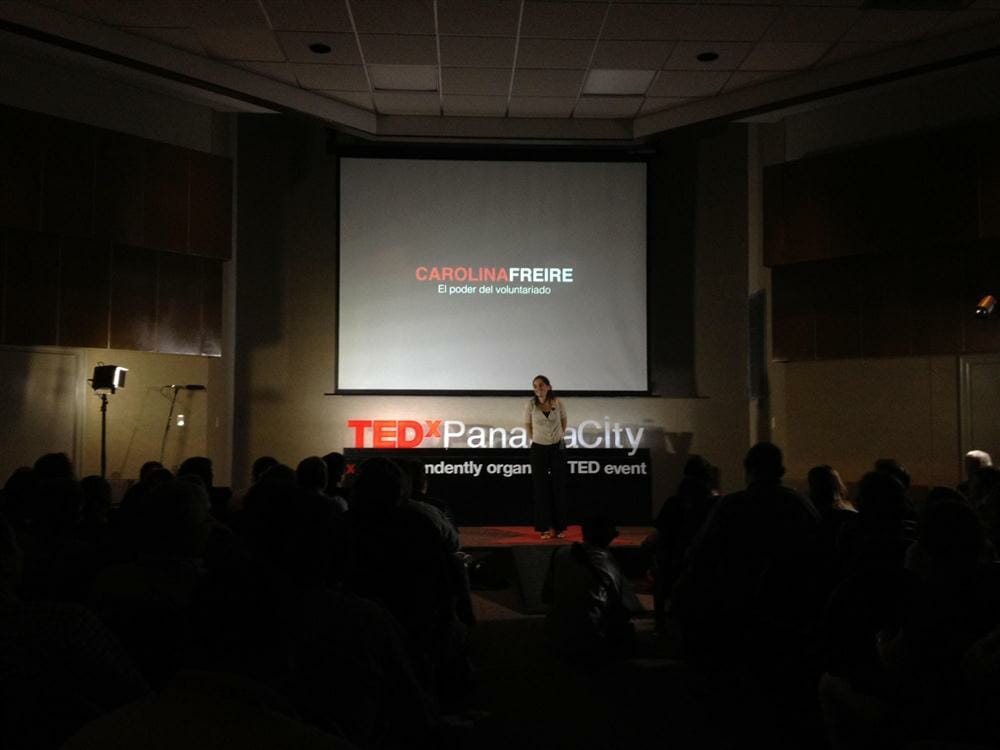 Today's post is written by Carolina Freire, founder of Voluntarios de Panamá, an NGO committed to mobilizing and connecting volunteers to national causes and organizations. With United Way Panama and USAID she founded Ponte en Algo, the countries first online volunteer center. She is a Central American Leadership Initiative Fellow of the Aspen Institute and Young Global Leader 2012 of the World Economic Forum.
Panama is known for its Canal, record breaking economic growth and rich biodiversity. Less known is the fact that the country remains one of the most unequal in the world and faces important challenges when it comes to poverty reduction and expanding opportunities for health and education, especially for the less privileged. Despite a burgeoning economy, 2 out of 10 children under 5 years old in Panama face chronic malnutrition and half of them live in poverty.
As a volunteer and as a development professional in Panama and in other countries in Latin America, I have witnessed this stark reality first hand.
For me personally, meeting these challenges is a call to action. Actions that, I believe, can have greater impact by harnessing the power of volunteers.
My conviction that volunteers can help solve some of the country's most intractable problems and that all citizens have a role to play in improving society's welfare is what drove me to establish Voluntarios de Panamá, Hands on Network's newest international affiliate based in Panama City, Panama.
Voluntarios de Panamá is a non-profit organization that seeks to motivate Panamanians to become "citizen leaders" by engaging in volunteering. We help connect people to the organizations and causes they are passionate about so they can contribute their time and talent through volunteer work.
Together with United Way Panama and the United States Agency for International Development (USAID) we established "Ponte en Algo," the country's first online volunteer and NGO resource center.
Since its launch in July 2012, 153 non-governmental organizations have joined Ponte en Algo posting over 200 volunteer opportunities, as well as hundreds of events and news articles. The page has received close to 20,000 visits and 500 individuals interested in engaging in volunteer activities have become affiliated to the online platform.
Together with its strategic partners and the support of the International Association of Volunteer Effort (IAVE), Voluntarios de Panamá also spearheaded the country's first National Volunteer Survey which was presented publicly in November 2012.
The survey revealed that 20% of Panamanians living in urban areas had volunteered at least once in the last year, contributing an equivalent of $238 million dollars to the economy through their volunteer work. The results have contributed valuable information to the NGO and corporate community about volunteer motivations, interests, and type of volunteer activities.
Voluntarios de Panamá is also leading efforts to strengthen volunteer management capacities within local NGOs and corporate partners. In the past year, at least forty non-profit organizations and corporate volunteer programs –including the local chapters of Make a Wish Foundation and Special Olympics, as well as the Panama Canal Authority— have participated in a day-long volunteer management workshop that teaches volunteer leaders and coordinators the basic skills for creating volunteer profiles, recruitment and retention strategies, as well as how to design their organization's volunteer manual.
We are grateful and thrilled to become a part of the HandsOn Network global family and look forward to learning and sharing experiences that will lead to the strengthening of the voluntary sector in Panama.
Learn more about HandsOn Network International Action Centers here.
Freire served as National Director of Health Promotion at Panama's Ministry of Health. Prior to joining the public sector, she worked for the Inter-American Development Bank, the United Nations Development Programme (UNDP) and the United Nations Children's Fund (UNICEF). Freire has a Bachelor's degree in Foreign Service from Georgetown University's Edmund A. Walsh School of Foreign Service and a Master's degree in Public Affairs from the Lyndon B. Johnson School of Public Affairs at The University of Texas at Austin.
Share this post