6 Ways the Internet Has Changed How You Can Volunteer and Give
This post is by Sarah Landrum, a freelance writer and founder of Punched Clocks, a site on which she shares advice on finding career happiness and success.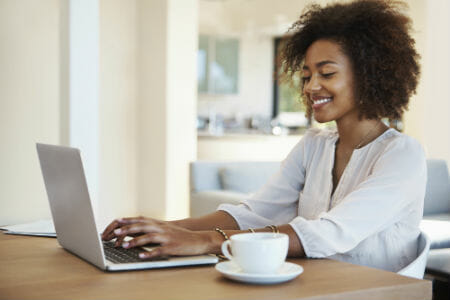 Volunteering isn't what it used to be and that's a good thing. More nonprofits are modernizing and utilizing the Internet. Whether it's stay-at-home volunteer work or detailed listings of volunteer opportunities, both nonprofits and potential volunteers are benefitting. Here are six ways the Internet is changing how you can volunteer for and give to nonprofits.
1. Makes It Easy to Find Opportunities
Not too long ago, nonprofit organizations relied on word-of-mouth and newspaper listings to find potential volunteers. Now, through a number of websites, you can search for volunteer opportunities by your location and the causes that most interest you.
AllforGood.org, a Points of Light website, is one of the biggest sites that connect volunteers with organizations looking for help. You can find opportunities from thousands of organizations big and small, touching on a vast array of issues.
2. Raises Awareness About Organizations
If you are looking to contribute your valuable time to a cause, you'd probably like to know what kind of difference an organization is making. What was once difficult to assess is easier to determine, thanks to a wealth of online resources. Sites like GuideStar rate charities based on their transparency and finances, while highlighting dubious organizations.
3. Allows More People to Help From Home
Some volunteers don't need to leave home to help. Thanks to tools like Google Docs, Skype and Facetime, volunteers can contribute in meaningful ways without having to show up to the office.
Organizations of all shapes and sizes are welcoming online-only volunteers to help contribute – from grant writers to mentors to web developers. (On AllforGood.org, click "More Options" when doing your search, and check the "Virtual opportunities" box.)
4. Allows Crowdsourcing to Make a Difference
The British Museum had a problem. With limited resources and 30,000 catalogue cards that needed to be transcribed, its staff soon found a solution: crowdsourcing. They turned to their online supporters – a virtual crowd – to help.
The information has been invaluable, and volunteers are also contributing digital photographs of ancient, Bronze Age artifacts that can be used to freely print 3D copies of the items. "Opening the treasures of the Bronze Age to the widest public is why I get up," said the museum's curator in The Guardian.
Many organizations are turning to the wisdom of the crowd, and volunteers with interests in the project can easily help.
5. Empowers Supporters
Nonprofit organizations are ditching old-fashioned mailers and expanding their online presence to raise funds. Through social media campaigns and crowdfunding, supporters are better able to help their favorite causes.
Online crowdfunding allows dedicated supporters to actively obtain support from their friends who would otherwise not donate. Plus, the ability to donate online saves time and makes it easier to give.
Check out this list of crowdfunding websites to get started.
6. Allows Passive Giving
In the past, volunteers and donors had to make an effort to help, whether donating their time or sending a check. Thanks to sites like Amazon Smile and eBay, part of the purchase price is donated to organizations chosen by the buyer and/or seller, allowing the consumer to easily help out. Sometimes making an impact requires doing just a little.
How has your volunteer or giving experience changed, thanks to the Internet? Let us know on Facebook or Twitter.
Share this post