A Tale of Two Girls, a Gator, and a GPS
This
post comes from Lori Jean Mantooth and Patricia Thompson of
HandsOn Netwo
rk.
What do you get when you send two novices to New Orleans to visit 11 immersion learning sites in 3 days? You have a mad dash of food, sights, smells, and one-way streets, all accompanied by a GPS unit with a British accent.
New Orleans is an amazing city, and the nonprofits, governments, and businesses there are engaging volunteers in powerful and creative ways. So when we were tasked with visiting potential immersion learning sites to pave the way for sending NCVS participants out into the city, we jumped at the chance. What could be better than a springtime visit to the Big Easy, where we could learn about service, meet some cool people, and sample some yummy food?
As we traveled from the Convention Center to the Ninth Ward to Columbia Parc to the Ninth Ward to the French Quarter to St Bernard Parrish (through the Ninth Ward), we realized that our GPS unit – aka "Julia" – was our best friend. We also learned that all our assumptions were correct. New Orleans is fascinating and the people, architecture, and food are incredible. It's truly a city unlike any other. Even more importantly, its stories of service will blow your mind.
At the immersion learning sessions, you can see organizations such as St. Bernard Project, Lower 9th Ward Village, and Community Center of St. Bernard, where volunteers support post-disaster
recovery with everything from home rebuilding to mental health services. You can visit the EdibleSchoolyard at a local charter school or the Boys Hope Girls Hope homes. Learn about environmental programs like Global Green and Green Light New Orleans, gardening efforts such as the Holly Grove Market, or the innovative Artist Corps of New Orleans. Explore corporate-nonprofit partnerships at Columbia Parc or Beacon of Hope's neighborhood revitalization model. If alligators, eagles, swamps, and Lake Pontchartrain are more your style, then take a trip out to the Bonnet Carre Spillway.The presenters will inspire you and challenge you to think about how you can apply the lessons they've learned over the past months and years. And if time permits, they may also clue you in to important facts such as where you can find the best shrimp po-boy. (FYI, according to our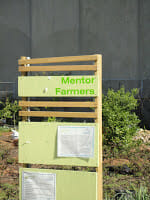 insider sources, it's a little restaurant out in Norco, LA. But you didn't hear it from us!)
When you select your sessions for the conference, be sure to add an immersion learning session to your agenda. Then on June 7th and 8th, as
you board the bus for your four-hour immersion experience, get ready to
see the city, learn about innovative models, and gain tips for engaging volunteers in your community.
Take some sunscreen, maybe some old shoes, and an open mind and heart. But you can leave your GPS at home.
Share this post