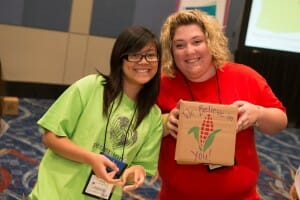 Photo from the 2012 National Conference on Volunteering and Service Youth Summit
Join forces to do good this summer. Your community needs you.
This summer, generationOn is mobilizing kids, teens and parents to pledge to make service a priority in one of the following areas: animals, environment, homelessness, hunger, literacy, health, military and disaster preparation. Participants will be provided with project ideas and instructions, but will also be encouraged to use their imaginations and creativity to come up with a project entirely their own.
We look forward to stories, photos and videos of the positive change being created across the country from our nation's youth. Register with generationOn for updates on this exciting campaign launching June 25.
Share this post