American Volunteers Debut Their Video about the 2012 National Conference on Volunteering and Service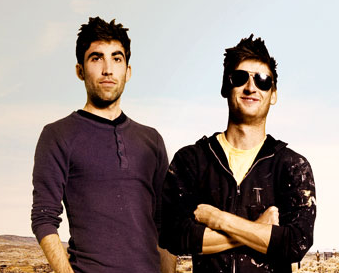 American Volunteers is an idea hatched by three AmeriCorps Alums, Aaron Frumin, Brendan Gordon, and Michael Ward who are hoping to make a reality TV show (think somewhere between Anthony Bourdain's 'No Reservations' and Extreme Makeover: Home Edition). Their show would follow the trio across the country meeting the individuals that are getting things done through volunteering/service and exploring the cities they live in. For example, a New Orleans episode might start with volunteering with St Bernard Project in the morning then proceed to drink whiskey and enjoy local jazz music on Frenchman Street that night.
They've made a new video, featuring the 2012 National Conference on Volunteering and Service in Chicago. It's a little raw (PG-13 for language) but you can't help but be excited by the way American Volunteers present volunteering and service. The video features nice cameos from the AmeriCorps Alums team, a great introduction to the diversity of individuals who serve, and Points of Light Board Chair Neil Bush fully-covered-in-sweat from serving at the Seed for Change project!
The American Volunteers guys have been working hard pitching their show to network executives and are hoping to bring the story of volunteerism to national TV in the near future. These Alums want to showcase the opportunity and excitement young people have around service and how it can enrich one's lifestyle and travels. Many of those featured in the video are young adults who are passionate about making a difference and bust the stereotype that the Millennial generation are lazy, self-centered, and disengaged with their community.
Watch the American Volunteers video on NCVS 2012 and let us know what you think.
Share this post