Beginning in Buffalo – Michelle Nunn's Trip Cross-Country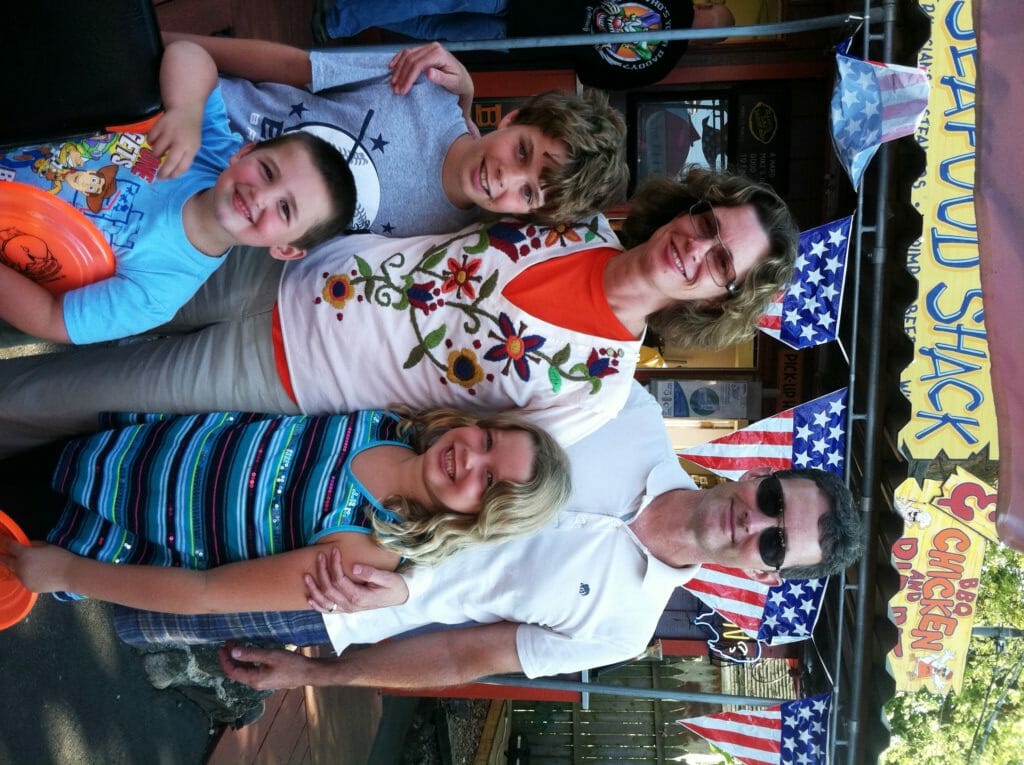 In today's blog Michelle Nunn describes her experiences in Buffalo as she journeys across the U.S. discovering people at the center of change. Read more about Michelle's trip here.
Buffalo was a terrific place to begin our journey across the country to visit with volunteers and citizen innovators. I met with community activists, AmeriCorps members and Alums who are driving civic change in Buffalo with their energy and idealism.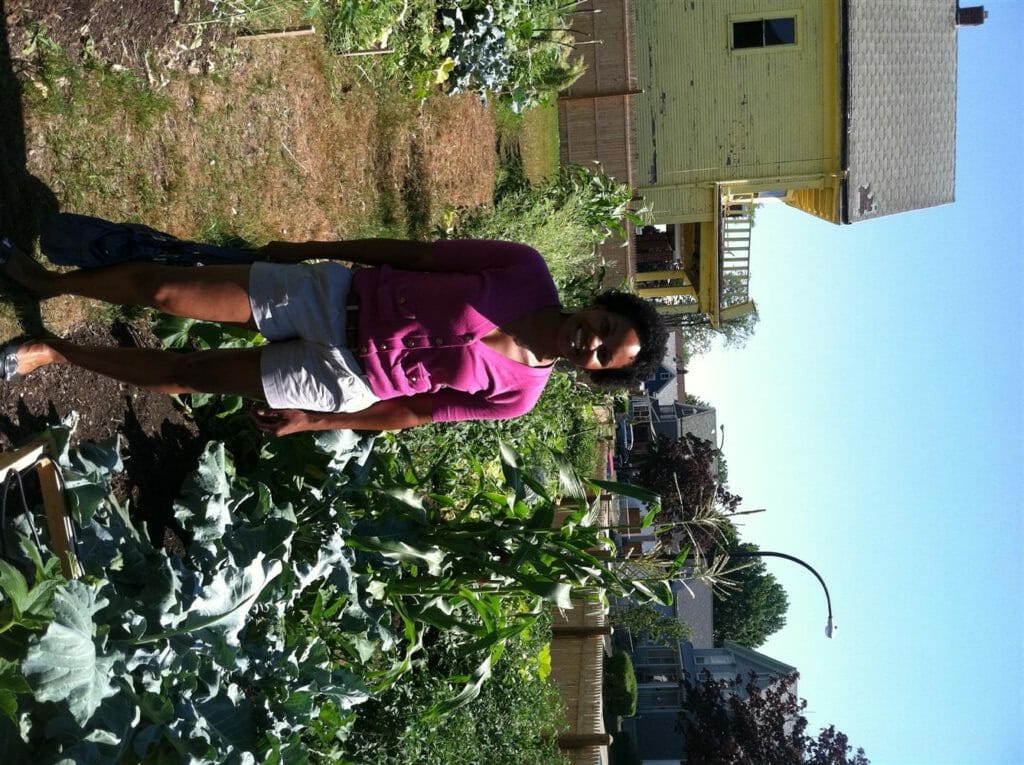 Britney McClain was my host and guide to explore PUSH Buffalo's Green Development Zone. Britney is a poised, knowledgeable and passionate advocate for PUSH – People United for Sustainable Housing. PUSH was started by two young civic entrepreneurs who had a vision for transforming a neighborhood through community organizing, advocacy, and energy/green renovation. As Britney led me through the neighborhood, we visited community gardens that have been transformed from empty lots into flourishing vegetable gardens. The neighborhood was alive with community members working everywhere we turned. Young people were creating an urban farm and marketing their fresh produce. The organic, authentic power of community and of raw idealism put into action was everywhere – from founder Eric Walker to Opportunity Corps VISTA members.
PUSH has engaged more than 300 residents and together, they are remaking their community – retrofitting homes with new energy efficiencies and transforming the neighborhood into a sustainable, green environment. In addition to physical improvements, PUSH is committed to improving the community's economy – a percentage of the jobs retrofitting houses employ community members. Buffalo has one of the nation's highest rates of home vacancies. A renaissance in Buffalo depends upon citizens banding together to create new approaches to economic development and healthier forms of community. This initiative is a really interesting model of authentic community organizing combined with new green approaches to economic development. It will be fascinating to see how PUSH develops in both its Green Development Zone and in its broader advocacy efforts to influence legislation and systems.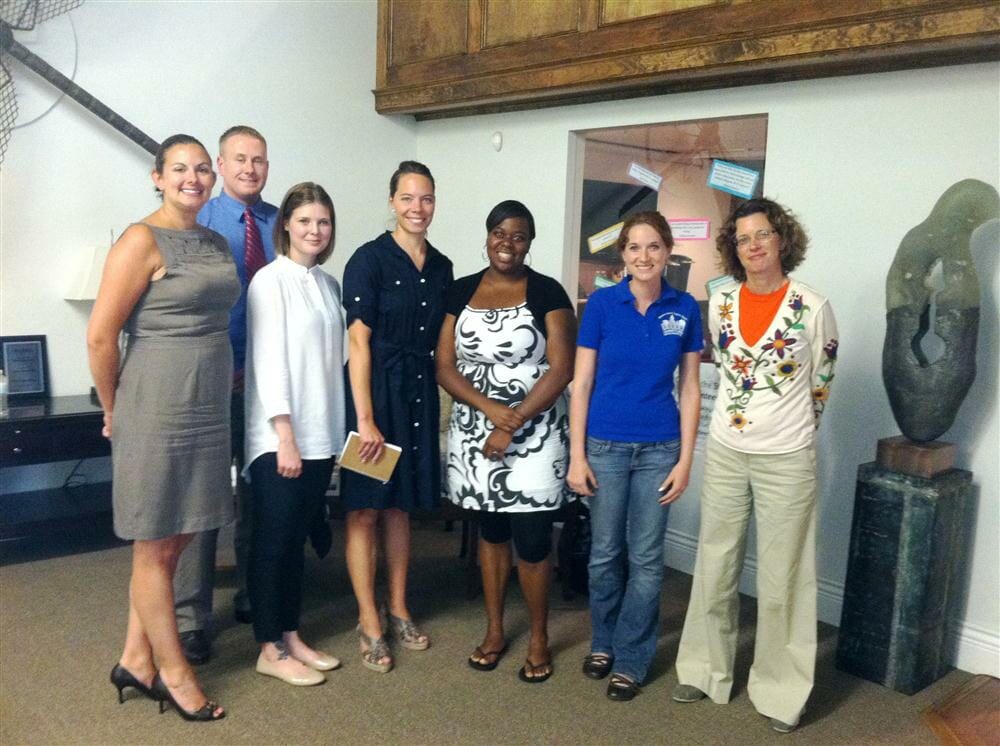 Next, I witnessed how The Service Collaborative of Western New York is providing the civic leadership and spark that is giving Buffalo new possibilities. This civic hub houses and runs programs ranging from VISTA members who are educating community members in financial literacy to a YouthBuild program, to ABLE – AmeriCorps Builds Lives through Education – providing tutoring to help students to reach grade level. They have 85 community partners and are engaging close to 500 national service members. I was struck by the energy and enthusiasm of the program staff, AmeriCorps members and Alums I met in a roundtable conversation hosted by Kate Sarata, an AmeriCorps Alum and now executive director of The Service Collaborative. We had a great discussion about the challenges they have faced and what inspires them. We talked about how collaboration is key to their work and how HandsOn Connect has created a platform for a central call to volunteer action in Buffalo.
As I am leaving Buffalo, I am taken with what a critical pipeline AmeriCorps is for our communities. After completing their AmeriCorps service, many of the Alums in Buffalo are staying to serve, to advance their education, and to work – a veritable wellspring of talented young people committed to improving our communities. Special thanks to Ben Duda, Executive Director of Points of Light's AmeriCorps Alum initiative. He connected me with a fascinating assembly of idealists who are clearly shaping the future of Buffalo. He also led us to the classic, riverside "Old Man River" burger and seafood joint- famous for sweet potato fries doused in honey and butter- what could be better!?
Share this post