A Billion Plus Change Set to Mobilize Skills-Based Volunteers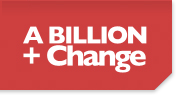 Nonprofit, corporate and government leaders gather today in Washington, D.C. to mark a major milestone for A Billion + Change —a national campaign to mobilize billions of dollars in skills-based and pro bono volunteer services by 2013 to help build the capacity of nonprofit organizations to effectively meet community needs.
Every day, nonprofits are meeting a wide variety of community needs, yet while they are doing important and innovative work, many often cannot take their ideas to scale, in part because they lack the professional skills needed to operate as efficiently as possible, or to successfully plan for their growth.
Today on Capitol Hill Senator Mark Warner (D-VA) is hosting an event to celebrate over fifty companies that have pledged more than $1 billion in service to nonprofits, and to encourage companies large and small across America to join the campaign by starting or expanding their own skills-based volunteer programs.
 "From helping nonprofits with job training programs or with improving access to health or education services, to providing support for IT infrastructure and board development, skills-based volunteering is still about workers giving time to their community.  When they use their workplace talents and skills, they enhance the ability of community organizations to be more effective catalysts for change nationwide," said Senator Mark Warner, honorary chairman of the campaign.
The campaign was launched in 2008 and continues as an initiative of the Corporation for National and Community Service. Reinvigorated in 2011 with expanded leadership under the honorary chairmanship of Senator Mark Warner, it is now housed and managed by Points of Light. The initiative is powered by the support of Deloitte, HP,  the Case Foundation and IBM with additional founding support from State Farm.
Today we celebrate all the companies that have come together to transform how businesses leverage their employees to make a lasting impact on society by engaging, inspiring and mobilizing professional talent to build the capacity of non-profit organizations to better meet community needs.
"We have been overwhelmed by the initial enthusiasm for A Billion + Change. Volunteers nationwide served 8.1 billion hours in 2010, yet only around 16 percent of all companies make it a regular practice to offer their employees skills-based volunteer opportunities. Skills-based volunteerism helps companies build the human capital of their workforce and invest in their communities," said Michelle Nunn, CEO of the Points of Light Institute, which manages and houses A Billion + Change.
To see a full list of the companies and non-profits that have pledged visit: http://www.abillionpluschange.org/
For more information visit the Billion Plus Change Facebook Page.
Share this post