The Citi Foundation Finds New Ways to Measure the Impact of CSR Efforts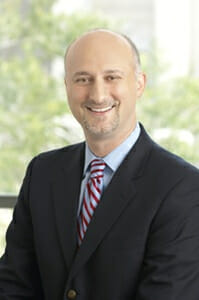 Today's post is part two on the The Civic 50, published Feb. 26 on CSRwire. This blog is written by Ilir Zherka, Executive Director of the National Conference on Citizenship decodes the second dimension: measurement and strategy.
It's not easy to capture the effects of philanthropic programs on people's lives. But Citi recently earned top honors in measurement and strategy from The Civic 50, a ranking of America's most community-minded companies, thanks in part to the work of the Citi Foundation, the bank's philanthropic arm.
The Civic 50, a partnership between National Conference on Citizenship and Points of Light, ranks corporations on seven dimensions of local involvement. The measurement and strategy dimension requires a firm to show that it has defined its programs' goals, performance metrics and interim indicators – or in plain English, that it can trace its community funding to actual changes in individuals' lives.
How Did The Citi Foundation Do It?
First, they realized they had room to grow. While the Foundation has always been able to count how many people its community-oriented grants and projects reach, getting beyond that was a challenge.
"We were really tracking activities, not the impact we were trying to achieve," recalled Pamela Flaherty, president & CEO of the Citi Foundation and Director of Corporate Citizenship at Citi.
Second, they implemented a results-oriented measurement system, reevaluating their strategy and designing new ways to identify and track the impact of their grantmaking on people's lives.
People like Ernst Nicolas.
A New York resident, Nicholas came to The Financial Clinic for help in sorting out his debts, repairing his credit rating and getting his spending under control. The clinic is one of 31 organizations seeking to strengthen their financial capability coaching programs through the work of the Citi Foundation's partner NeighborWorks America.
With coaching, Nicolas made critical changes.
"Right now I have my priorities set," Nicolas said. Top on his new budget: rent, child care and transportation, while one-on-one counseling is helping him restore his credit and rebuild his savings.
I do have a plan, and because of the coaching I'm getting, I'm more disciplined now when it comes to finances.
A Measurement System Built Around Results
The results-oriented measurement system allows the Citi Foundation to focus on creating positive gains for individuals and their communities. And they can begin to understand how their efforts are helping nonprofit partners to transform and how all this is informing broader systemic change.
Maggie Grieve, NeighborWorks director of success measures, said she worked with the Citi Foundation to develop yardsticks for people's financial status, habits of behavior and resilience, "things that hadn't been easily measured before."
The Foundation provided a $5 million grant to NeighborWorks to put the criteria into practice: selecting the 31 organizations whose financial coaches would be trained, establishing project objectives, planning training activities and setting benchmarks.
The Citi Foundation really partnered with us to achieve mutual goals," Grieve said. "We were able to demonstrate that significant numbers of low- and moderate-income people who participated were really able in less than a year to make progress toward their financial objectives.
The 400 coaches trained under the program have served some 65,000 people in just two years.
Using Measurement & Results to Scale Impact
Third, the Foundation uses the results of its new measurement system to lay a solid foundation for scaling up impact.
The Citi Foundation hopes the new tracking system will show that its grant to NeighborWorks helped create a financial coaching model that can be used nationally to assist low- to moderate-income individuals in adopting positive financial behaviors that build and preserve their assets over time.
This investment is part of Citi and the Citi Foundation's commitment to "financial inclusion" – ensuring widespread access to affordable, high-quality financial products, services and asset-building opportunities for individuals, families and communities.
The more people who become financially savvy, carry less debt and rack up more savings, like Ernst Nichols, the better for any community and for the national economy.
And finally, the Foundation goes beyond grants and numbers to leverage the expertise and resources of its people to enhance philanthropic efforts. Its Volunteer Management System identifies ways employees can help, then tracks what they do.
In 2012, Citi employees contributed more than 1.3 million volunteer hours in efforts they know made a difference.
To learn more about optimizing your company's community engagement programs, check out this upcoming webinar featuring IBM's success in the "Community Partnerships" scoring dimension and Citi's success with "Measurement and Strategy."
To find out more about the Measurement and Strategy dimension click here. To learn more about the Community Partnership dimension click here.
Share this post