The Civic 50: Why IBM's Integrated Commitments Makes it America's Most Community-Minded Company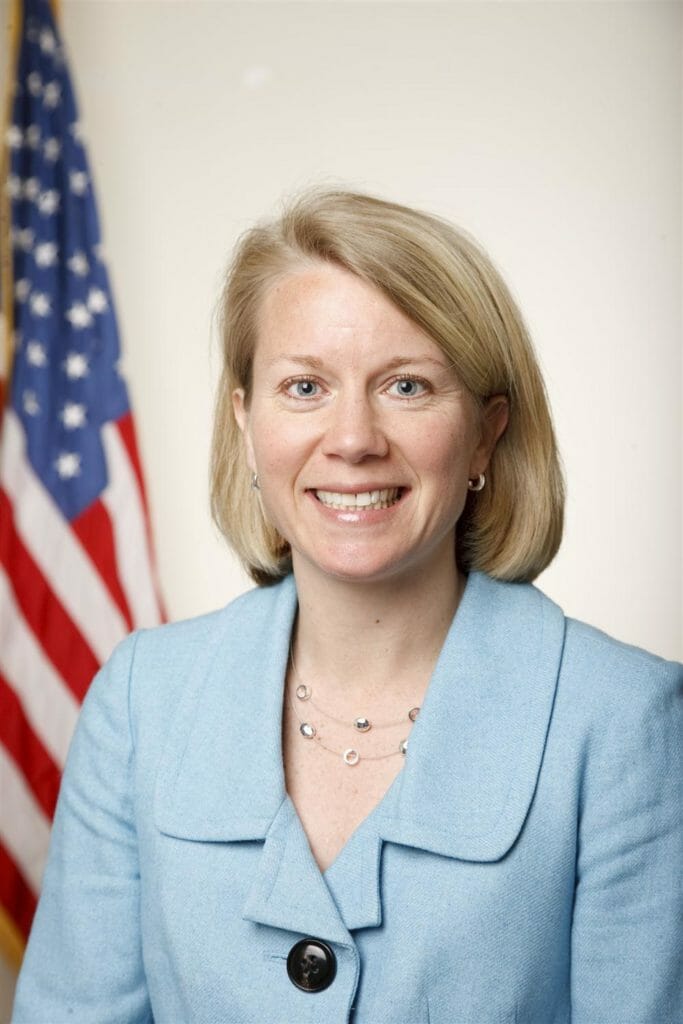 Today's post is republished from CSR Wire, originally published on Feb. 12, 2013. In part one of a new series on CSRwire Talkback examining the seven dimensions, Jackie Norris, Executive Director of Points of Lights' Corporate Institute decodes the first one: community partnerships.
Tania Zirn, a software engineer with IBM, had been volunteering at her local school in Chester, N.H. since her oldest son was in first grade. Recently, however, budget cuts left only one technology teacher to handle computer-related teaching, software managing and problem solving for all eight grades.
She turned to IBM's volunteer programs to see what resources she could provide. Along with Chester Academy's technology teacher, she discovered that one of IBM's three dozen Activity Kits – Mission: Innovation – fit perfectly into the seventh-grade curriculum.
The activity kit transformed the course. "Tania's work with the students energized both me and the students," said teacher Susan Kessler.
Zirn then upped her volunteer hours in order to quality for an IBM community grant. That enabled Chester Academy to buy $1,500 worth of video equipment. "It was very fulfilling and memorable to be able to help in a way specific to my 25-plus years of work experience," she said.
IBM's Integrated Commitment
IBM uses intense management involvement to combine such bottom-up employee-community relationships with top-down multimillion-dollar grants to contribute to neighborhood life at every level. This integrated commitment earned the globally integrated giant top honors in community partnership this year from The Civic 50, a ranking of America's most community-minded companies.
The Civic 50 is a partnership between the National Conference on Citizenship and Points of Light that ranks corporations on seven dimensions of local involvement. The community partnership dimension requires a company to pay close attention to local needs; to really listen and align what residents need with the company's expertise, its employees' abilities and the resources available. Employees have to be able to connect with each other and with corporate executives on what's required, and on how best to contribute.
IBM has been doing that since founder Thomas Watson, Sr. wrote in the 1920s: "Business leaders are not just 'doing business.' They're knitting together the whole fabric of civilization."
In 2011, IBM's 100th anniversary year, more than 300,000 employees from the $100 billion corporation volunteered three million work hours in some 5,000-community service projects in 120 countries, impacting the lives of more than 10 million people
From Disaster Relief to Economic Development
That's impressive, but more important is the way IBM citizenship projects vary in reach, size, duration and expense, from spur-of-the-moment disaster relief after Hurricane Sandy through long-term economic development to lowering high school dropout rates and promoting STEM (science, technology, engineering and math) education.
On-Demand Community – IBM's employee volunteer portal – gives all 400,000 IBM employees access to valuable online tools and resources they can share anytime, anywhere with local schools and community agencies.
IBM benefits in the process too: volunteer work keeps the skills of its expert workforce top-notch.
For example, the company's Corporate Service Corps sends teams of top-talent employees with various skills to an emerging market country for voluntary four-week assignments providing triple benefits for the organization and its cadets: leadership development for IBMers, training and development help for the communities, and a burnished reputation for IBM in its growth markets.
These approaches of varying scope and cost demonstrate Points of Light's vision that a corporation doesn't have to be a multinational with the might of companies like IBM to do good for itself and its bottom line while doing good for its community.
"We look for sustainable partners, expert groups leading on particular issues," said Diane Melley, vice president of IBM Corporate Citizenship and Corporate Affairs. "Then we focus on using IBM's assets – technology or the skills of our expert workforce – for maximum impact. The win is three ways: to the employee, the community and the company."
Smarter Cities: Helping 175,000 People Find Jobs
The City of Philadelphia won a 100-city $50 million grant under IBM's Smarter Cities Challenge program, where IBM teams collaborate with local stakeholders to address an important urban problem – a low-skilled workforce.
Working with city officials, employees and nonprofit organizations, the IBM team provided a roadmap for the planned Digital On-Ramps (DOR) Initiative, a mobile and land-based digital network to offer "anytime, anywhere" learning and workforce training for Philadelphians 14 and up, preparing them to connect to employment and post-secondary education. The four-year project target: help for 175,000 people in preparing themselves for modern jobs.
That's an achievement by volunteers that The Civic 50 is proud to honor.
"Volunteerism is embedded in every aspect of our business," Melley said. "We're bringing the leading edge of technology into these partnerships."
To learn more about optimizing your company's community engagement programs, the National Conference on Citizenship and Points of Light invite you to attend The Civic 50's webinar on February 21 at 2:00pm ET. Featured presenters include IBM and Citigroup, The Civic 50's top ranked companies of 2012. The focus: IBM's success in the "Community Partnerships" scoring dimension and Citigroup's success with "Measurement and Strategy" in last year's survey.
To register, click here for the civic 50 webinar.
Share this post