Civic Entrepreneurship: Doing Well by Doing Good
Today's guest post is written by Benjamin Kotey, the Venture and New Program Development intern in the Civic Incubator at Points of Light. He provides research support in new program developments and analysis of the social enterprise arena. He holds a BBA in Risk Management and Insurance, and a graduate degree in Economics from Georgia State University.
When I first read about Jon Bon Jovi's Soul Kitchen Community Restaurant in N.J., I couldn't help but to think of the phrase civic entrepreneurship. A phrase I got very well used to mentioning as an intern with the Civic Incubator unit here at Points of Light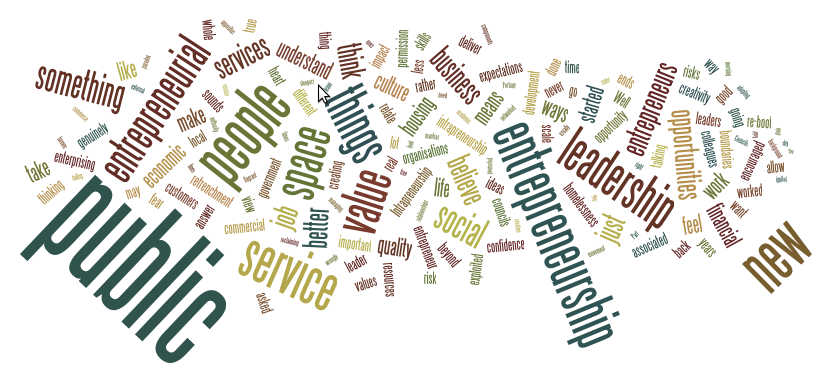 Bon Jovi's Soul Kitchen Community Restaurant on the prima facie is just like any restaurant except there are no prices attached to the menu. The model is simple: 1) Eat the meal of your choice and pay an amount equivalent to what you think the food is worth, of course above a certain minimum; 2) Volunteer in the kitchen and enjoy a free meal; or 3) Volunteer somewhere else and earn a voucher with which you can eat free food from the restaurant. In short, if you are financially stable, pay for the food you eat. If you don't have enough money, you can do some volunteer service and we will feed you. So, in essence, we have here a clear picture of a solution to a hunger problem, and at the same time a mechanism to encourage community involvement. This I would call a multi-platform approach to tackling social problems.
Civic entrepreneurship has been around for some time now, but the phrase is only catching on as more and more people are seeking ways and means to do well by doing good. The phrase civic entrepreneur is often extensively used to describe people who are employing innovative approaches and the power of community involvement to tackle social problems.
Let us look at another civic entrepreneur: Charles Best, the founder of DonorsChoose.org. He also offers a clear example of how individuals can tap into the power of innovative and creative thinking to solving social problems. As a Social Studies teacher at Wings Academy (a public high school in the Bronx), Mr. Best realized his class wasn't able to carry out certain projects due to lack of adequate funds. This problem and his search for a solution led to the creation of DonorsChoose.org, a website that allows teachers all over the country to post classroom projects in order to receive funding through the power of crowd sourcing. Since its inception in 2000, more than $106 million has been raised and nearly 6.2 million students have been helped. Again, we have a clear picture of an innovative solution to a persisting social problem.
"To us, civic entrepreneurship represents both the spirit of change and the spirit of community."-Stephen Goldsmith, author of The Power of Social Innovation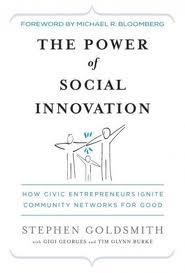 Past and present civic entrepreneurs provide us with examples of how we can view our communities as solution–driven rather than problem-driven. This statement consists of two ideas. One (problem-driven) is the idea of looking around and seeing only problems, then sitting back and hoping that it'll all change soon. The second (solution-driven) is the idea of using creative and innovative thinking to tackle our present social problems through a hands-on approach. The second part, I believe, submerges the effect of the first. That is, solution-driven communities in the long run can lead to problem-free communities. Just like Jon Bon Jovi and Charles Best, everyone has the power to make a difference; everyone is a change agent and a civic entrepreneur in one way or the other.
Share this post