Collaboration Empowers Communities, Helps Motivate Individuals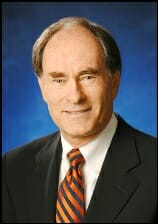 Today's guest post is written by Neil Nicoll, president and CEO of YMCA of the USA, the national resource of the Y – a leading nonprofit for strengthening community through youth development, healthy living and social responsibility.
Strong community-based organizations play a critical role in addressing the nation's most pressing social issues such as the rise of childhood obesity, type 2 diabetes and access to healthy food. Many of these organizations have learned over time that collaborating with like-minded partners can amplify the impact of our work to make a difference. When community-based organizations work as one and commit for the long term, we can move people and communities forward.
One specific example of how the Y collaborates with other community-based organizations to meet the needs of communities is through the YMCA's Healthier Communities Initiatives. The Y engages local community leaders in policy and environmental change efforts to make the healthy choice the easy choice. As a result, this collaborative effort has led to solutions for change like providing access to nutritious foods in food deserts, creating safer routes for kids to walk to school and incorporating more physical education and physical activity during the school day.
While community organizations can make a difference in addressing needs and creating opportunities for individuals to thrive, we know that people also want to play a role in making their neighborhoods stronger. According to the Y Community Snapshot, a YMCA-commissioned survey that measures the quality of life in communities across the nation, many Americans report they are wary of what the future holds for their communities – an astounding 58 percent would move now if they could.
The survey further revealed that people are committed to making their communities better and want to get involved, take action and make a difference. In fact, when asked who has the greatest opportunity and responsibility to make a difference in improving the quality of life in their community, half of the respondents reported "me, my family and other members of our community."
Individuals want to take responsibility for their communities, but most don't know how. That's where organizations like the Y play a key role. Across the country, the Y helps individuals give back and assist their neighbors by offering support, volunteer opportunities and programs that help strengthen community, improving the lives of hundreds of thousands of kids, adults and families.
Passionate community members help create a strong community, and strong communities create passionate community members. Community-based organizations help create both.
To learn more about the Y and our work in communities across the country visit ymca.net
Share this post