Your Employee Engagement Questions Answered: 5 Takeaways From Our Advancing Social Impact Today Webinar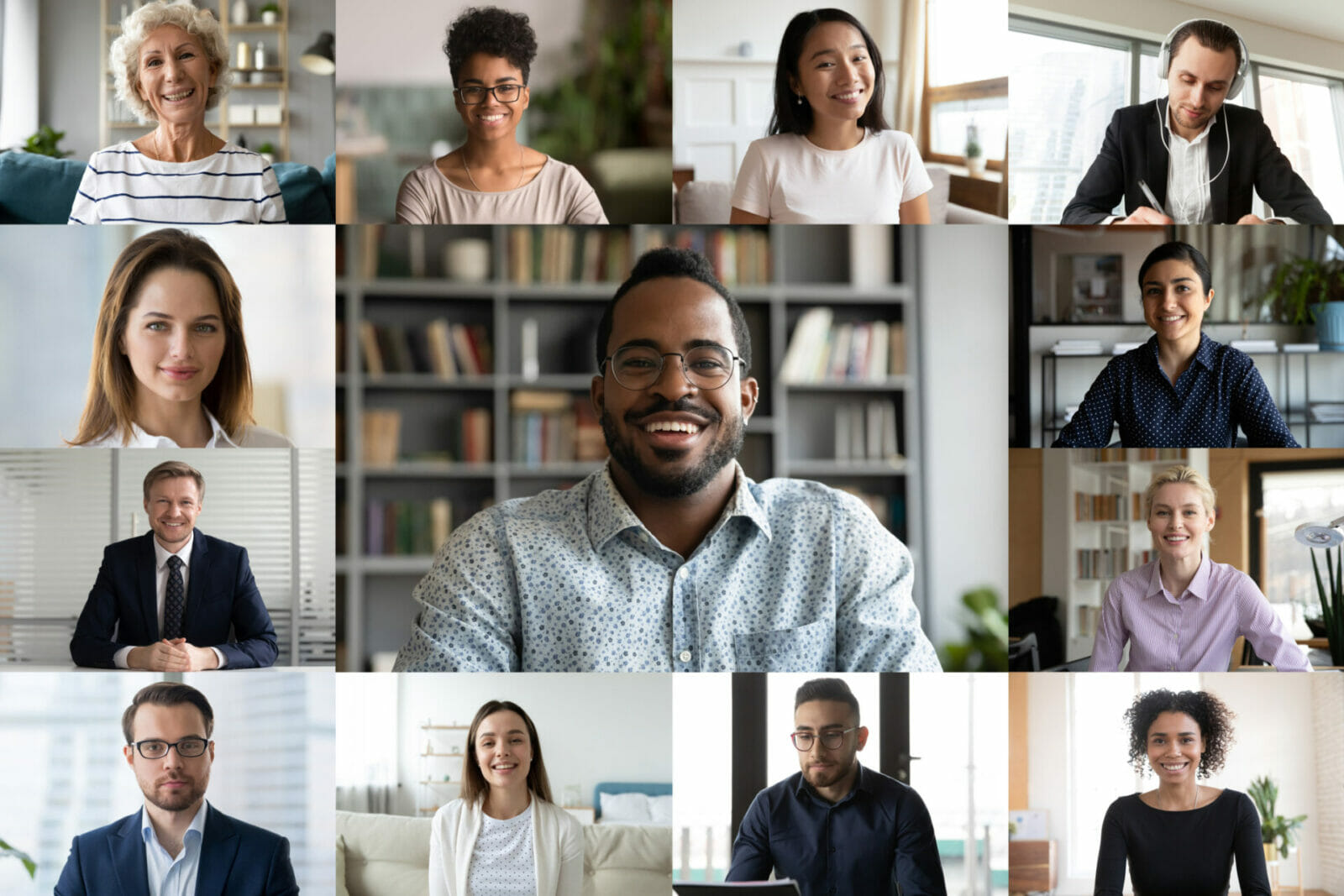 Our March webinar, Advancing Social Impact Today, featured three leaders of corporate social impact who have implemented a network of employee volunteer champions. This engaging discussion on these people-centered models revealed how to implement, support and strengthen social impact activities, and answered some common employee engagement questions.
We know it takes significant effort to start, maintain and continuously improve this type of people-powered model. Our aim is to provide additional insights, tips and strategies that will help you develop and cultivate a successful community engagement strategy, supported by passionate and committed employees who can serve as ambassadors for your company.
Let's dive in and answer some of those employee engagement questions, and don't forget to check out the webinar recording to pick up tips and tricks.
Employee Engagement Questions
What are ways that employee champions drum up enthusiasm when most coworkers are working from home?
Being an ambassador of your company's social impact efforts is an increasingly important role, especially now that hybrid and remote work has been embraced. Examples of ways these champions can continue to engage their colleagues include taking advantage of the wide variety of online communication tools available.
This could look like sending informative emails on a regular basis, hosting virtual "lunch and learns" educating volunteers before the start of a volunteer project or campaign, sharing positive stories about recent nonprofit partners or grantees, and celebrating milestones and accomplishments. Encourage your employee champions to consider gamifying these opportunities by hosting virtual trivia about your company's social impact strategy or creating an online roster of their frequent volunteers complete with photos and fun facts. Remember to provide them with the support they need to motivate their coworkers to get involved.
Just as you want to foster a sense of community with your champions, they will want to do the same for the department or territory you've paired them with.
What kind of incentives or recognition is in place to motivate employees to take on the role of champion or maintain their volunteer leadership?
We've included a list of several ways companies have chosen to recognize employees for their contributions as an ambassador of their social impact efforts in our learning brief.
Additionally, consider taking a deep dive into your company's policies for compensating those who take on additional efforts such as acting as a volunteer leader or leading an employee resource group. At least one company, LinkedIn, has begun paying employee resource group co-chairs annually, at the end of each year of their term. Consider whether your company adopt this method.
As also mentioned in the learning brief, think about ways you can provide these leaders with opportunities for growth and development in partnership with your HR team. These opportunities to work closely with leadership, participate in a unique development program or manage a grantee relationship—great additions to someone's resumé—will appeal to those who are career-oriented.
How do you handle budgeting for the volunteer efforts these champions might organize or support?
This concept can vary significantly from company to company. Many might provide a champion with access to a budget for their particular market or department – and if not direct access, the review/approval process for requesting use of those funds.
Others keep the budget central to the social impact team, especially if champions are in place to help lead a global initiative like a week of service. Still others may not need access to budget at all because they are tasked with storytelling and amplification, rather than leading a specific project. This is, however, an important piece to think through when building out the model and champion responsibilities.
What do champions get in return from a business perspective?
Social impact ambassadors can receive several benefits in return for their efforts beyond the intrinsic satisfaction of contributing to a greater social good. Here are a few examples:
Professional development: Acting as an employee volunteer champion can provide opportunities for professional development and skill-building. These ambassadors may gain experience in leadership, project management, communication and delegation.
Recognition and visibility: Social impact ambassadors may receive recognition and visibility for their contributions. Possibilities could include being featured in company communications or being recognized at events or in the media.
Networking opportunities: Serving in a champion capacity can provide opportunities to network and connect with others who share similar interests and values. Think collaborating with other champions, senior leaders, their peers at other companies or partnering with community organizations.
Personal fulfillment: Contributing to a greater social good can bring a sense of personal fulfillment and satisfaction. Champions can help employees feel more connected to their work and to the community. They might also take pride in supporting their employer in reaching new heights through talent acquisition, increased retention, improved reputation, maintaining license to operate and helping to foster the sense of belonging that community engagement provides their fellow employees.
Advancement opportunities: Social impact ambassadorship can provide opportunities for advancement within the company. Champions who demonstrate leadership, initiative and commitment to the program may be considered for promotion or other career advancement opportunities.
How do you measure the success of your champion model?
Evaluating the success of a champion network can be challenging, but there are several key performance indicators (KPIs) that a company can use to measure its effectiveness. Here are a few examples:
Impact: The primary goal of a social impact change program is to create positive change in the community or society. So, the success of the program could be measured by the extent of the impact it creates. Include metrics such as the number of people helped, the amount of money raised for a cause or the level of awareness raised around a social issue. Ultimately, consider whether the model is helping the company achieve its social and business impact goals, along with the specific objectives you set out for your champions.
Engagement: Think of engagement success as two-fold – are your champions more engaged, and are the employees they oversee more engaged? One of the primary goals of an ambassador program is to increase employee engagement. Measuring engagement levels could include tracking the number of employees participating in volunteer activities, the amount of time and effort contributed by champions or the number of partnerships created with community organizations.
Employee feedback: Gathering feedback from employees on the ambassador program can also be a valuable way to evaluate its success. Look to surveys, focus groups or offering "office hours," to provide insights into what is working well and what could be improved.
Ultimately, the success of an ambassador model will depend on the specific goals and objectives of the program. By identifying the key performance indicators that align with those goals, the company can measure the program's success and adjust as needed.
Want to see the full webinar? Check out Advancing Social Impact Today and don't miss our free white paper on the subject so you can build an employee champion network at your company, starting today.
Share this post