Employee Volunteer Programs: On The Corporate Radar As Never Before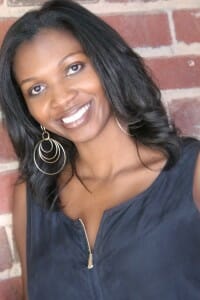 Today's guest post is written by Jennifer M. Highsmith, Director, Business Training & Consulting  for The Points of Light Corporate Institute.  If you are interested in contacting her for more information you can reach her at: 404-979-2929
As reported in the 2011 Trends of Excellence Series, there's a direct relationship between the size of the investment in a company's employee volunteer program (EVP) and its level of performance. With today's EVPs engaging 43 percent of employees annually, more and more companies are making the investment and putting their dollars behind their employees' passion, interests and skills.
Consider this…  In 2006, Points of Light found that EVPs invested on average $30 per employee, excluding salaries and grants. Today, EVPs are investing at least $104 per employee, excluding salaries and grants, whether they volunteer or not. That's more than a 200 percent increase!
It appears that even while the economy and company profits may have declined, companies have invested increasingly more resources and money into employee volunteering. Now more than ever before, employee volunteering is positioned at the core of many corporate social responsibility (CSR) programs.
Why? The answer is clear. EVPs are one of the most compelling, cost efficient and can be one of the most visible ways of demonstrating a CSR program. EVPs also offer a huge return on investment for the company, employees and the community or agency it supports.
In addition to supporting CSR initiatives, EVPs help improve the corporate image and relations with key stakeholders; increases employee skills and productivity; improves employee morale, recruitment, and retention; and can help increase sales, clients and consumers.
Want to learn more about EVPs and how companies of all sizes and industries are getting involved?
Volumes 1-4 of the Trends of Excellence, is a series of reports analyzing excellent EVPs to identify best practices including company support, strategies, policies, activities and outcomes. The research findings indicate a number of key practices and trends companies should consider when developing or enhancing an EVP. Findings include:
Companies should consider investing at least $104 per employee, excluding salaries and grants, whether they volunteer or not; the figure jumps to $179 when including salaries, travel and other items.
In order to best manage limited resources to produce greater impact, companies should align their EVP to support specific business functions.
EVPs should draw on company assets, such as employee skills, marketing channels and commercial products, to strengthen the contributions the EVP makes to society.
Reward the efforts and accomplishments of employee volunteers to better support the EVP's concrete goals.
The report is based on information from the 2010 Points of Light Corporate Engagement Awards of Excellence finalist companies. Download the series today and learn more about excellence in employee volunteering.
The Points of Light's Business Member Program is an initiative of the Points of Light Corporate Institute.  For more information on employee volunteering or this publication contact Jennifer Highsmith.
Share this post