Americorps Opens Eyes to the Military Community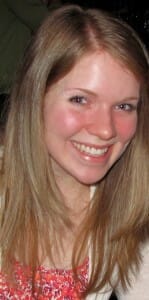 As an economics major, I sometimes felt out of my element as I found myself more concerned about people and their well-being than I did about money, profit, and finance. As my classmates competed for the typical financial analyst positions, I found myself applying for the Peace Corps. As those very same people took internships at high paying investment banks, I decided to pay my way to South Africa to learn how to mentor emerging young entrepreneurs. And as my classmates received their job offers as we approached graduation, I saw my dreams collapse before my eyes as medical clearance was revoked, just weeks before I was to receive my invitation to be a business advisor in sub-Saharan Africa though the Peace Corps.
I felt lost for a while as my dreams took on new shapes, and eventually I found myself looking for opportunities with non-profits. I wanted to move to DC, a major hub for non-profits. A friend finally recommended AmeriCorps, and my old dreams of helping people rise out of poverty were finally rekindled as the Peace Corps dream turned into the AmeriCorps reality. At pre-service Orientation I found myself surrounded by like-minded people, and finally feeling understood by my peers was a welcome change.
Four months into my service, I am proud of the decision I made. I am learning about a population previously very foreign to me (the military community), but at the same time I am developing strategies and practices that could easily be applied to other groups. I am having a cultural exchange as well, from west to east coast, though admittedly not quite as dramatic as the Peace Corps would have been! I am thankful for the experiences I have been given and for the great team of people I work with here in DC, and I am looking forward to the rest of my year of service.
Share this post