Envisioning Pro Bono as the Future of Corporate Service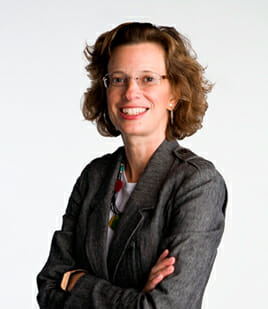 Today's post is republished from the Billion + Change blog on July 19, 2012. This post was contributed by Michelle Nunn, CEO of Points of Light, and includes her reflections on A Billion + Change's Forum at the White House on June 27, 2012.
Can you imagine a future where 500 companies decide to collectively lead social change and tackle the most pressing challenges of the 21st century through skills-based volunteer service (SBV)? This is the future that A Billion + Change discussed recently at a national forum at the White House, "A Billion + Change in Action: Connecting to the Future of Corporate Service." I was honored to join with leaders like Valerie Jarrett, Senator Mark Warner and Jean Case at this forum, where A Billion + Change announced that 200 companies across the country have pledged an estimated $1.8 billion worth of skills-based services to help build nonprofit capacity.
This event was a turning point in our national service movement, in that it challenged each pledge company to look ahead at the powerful and transformational impact that 500 companies can one day have on society through skills-based volunteering. It also created a huge sense of enthusiasm and support for A Billiion + Change, and for scaling collaborative efforts to address social challenges through pro bono service.
There was a consensus among policymakers like Gene Sperling, Thomas Kalil, Racquel Russell, Jonathan Greenblatt and Wendy Spencer, as well as among CEOs from large, global corporations and small businesses that corporate skills-based volunteer programs have a critical role to play in our nation's economic recovery. By helping nonprofit organizations become more sustainable and successful, corporate America is injecting valuable support to community-based organizations that are working every day to help veterans transition to civilian life, implement workforce development and job creation programs, improve education, and promote global development abroad.
Throughout the day, the recurring themes that business, civic and policy leaders kept echoing were: 1) How they could scale the impact of their service programs through collaboration, 2) How they could deepen and improve the quality of their nonprofit partnerships and 3) The importance of A Billion + Change as a national movement to inspire, connect and catalyze successes at the local level.
Inspiring pro bono success stories abound. Joe Echevarria, CEO of Deloitte, shared a personal example of growing up in the South Bronx and working his way up the corporate ladder at Deloitte. Today, he shares his life experiences with students during Deloitte's Impact Days, and encourages underserved youth to believe in their ability to succeed. Deloitte recently announced that its commitment to pro bono services would rise to $110 million by 2015.
Hervé Humler, President & COO of The Ritz-Carlton Hotel Company, shared his company's "Succeed Through Service" program, which has partnered with America's Promise Alliance to stem the school drop-out crisis by engaging and inspiring at-risk middle school students. Since the program was launched in 2009, Succeed Through Service has improved the lives of 9,000 children around the world.
"By harnessing the skills, knowledge and experience of our employees to inspire and engage at-risk youth we are supporting schools in their mission to see young students flourish and remain in school – and we are mobilizing our workforce to give back to their local community. Joining A Billion + Change has helped us intensify our Succeed Through Service youth engagement efforts and challenged us to look at how we can expand the reach of our pro-bono efforts to make a greater impact," he said.
Gregory Cotton, CEO of Cotton 7 Global Enterprises, discussed how he has instilled his passion for service, picked up from his days in the U.S. Army, into his own IT and secruity consulting business. Today, Cotton 7 engages its employees in volunteer service to improve environmental security abroad, such as improving access to clean water in Sudan, and strenthening workforce readiness among youth by working with nonprofits like Junior Achievement.
We have now set our signts on having A Billion + Change continue to tell the narrative of these successes to inspire others to improve their communities through service, and to catalyze change at scale by supporting regional and national collaborations. Civic Consulting Alliance, a Chicago-based organization that creates pro bono teams of government leaders and business experts to make cities more livable, affordable and globally competitive, is an example of how we can achieve impact at scale through collaboration. More opportunities also exist through national initiatives, such as Strong Cities, Strong Communitis and Grand Challenges.
How do we create a future where 500 companeis lead social change through pro bono service? How do we mobilize communities to tap into the skills and talents of businesses to address social needs? How do we inspire employees to grow professionally while championing causes they believe in? I invite you to join us in the months ahead as A Billion + Change continues to grow in energy and size as it catalyzes new partnerships and programs, and as it inspires the largest commitement of pro bono service in history.
In Service,
Michelle Nunn
CEO, Points of Light
Share this post