FROM AN EVENT TO A WORLDWIDE NETWORK: YOUTH VOLUNTEERS AND GLOBAL CONNECTIVITY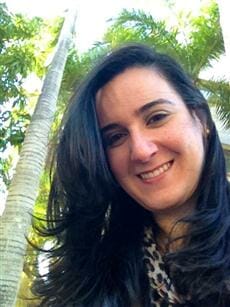 Today's post is written by Raaida Mannaa, Communications and mass media professional. Master's in journalism and audiovisual production specialist. Co-funder of RED2021 and Project Manager of GLOBAL YOUTH VOLUNTEERS, an online platform initiative of IAVE and Partners of the Americas for youth in service worldwide.
Young people make up almost a fifth of the world's population (cite), almost half of the current global population is under the age of 25. Youth hold the key to society's present and future: we are actively engaged in the development of their societies in a vast range of actions. For youth in service worldwide, technology is not only helping volunteers with developed projects and initiatives, but also it is opening up volunteering to youth who have not previously been engaged.
In November 2011, the International Association for Volunteer Effort -IAVE- (www.iave.org) and Partners of the Americas (www.partners.net) joined forces to celebrate the work of young volunteers who congregated at the 2nd World Summit on Youth Volunteering (www.partners.net/worldsummit), a unique event made by youth and for youth, that took place in Barranquilla, Colombia, following the 1st Summit that took place in Tokyo in 2001, in which the United Nations Volunteers launched its International Year of Volunteers (IYV) program. On its 10th anniversary (IYV+10), nearly 900 young volunteers from all over the world met to explore different ways to increase social inclusion and civic participation through volunteering.
The scope of this event grew positively during the time of its preparation, all guided by the needs that the same volunteers expressed using different social media tools to connect around a Correspondents strategy that serve as a way to engage participants, and allowed us to have over 50 regional young representatives in every corner of the planet sharing the message of the Summit.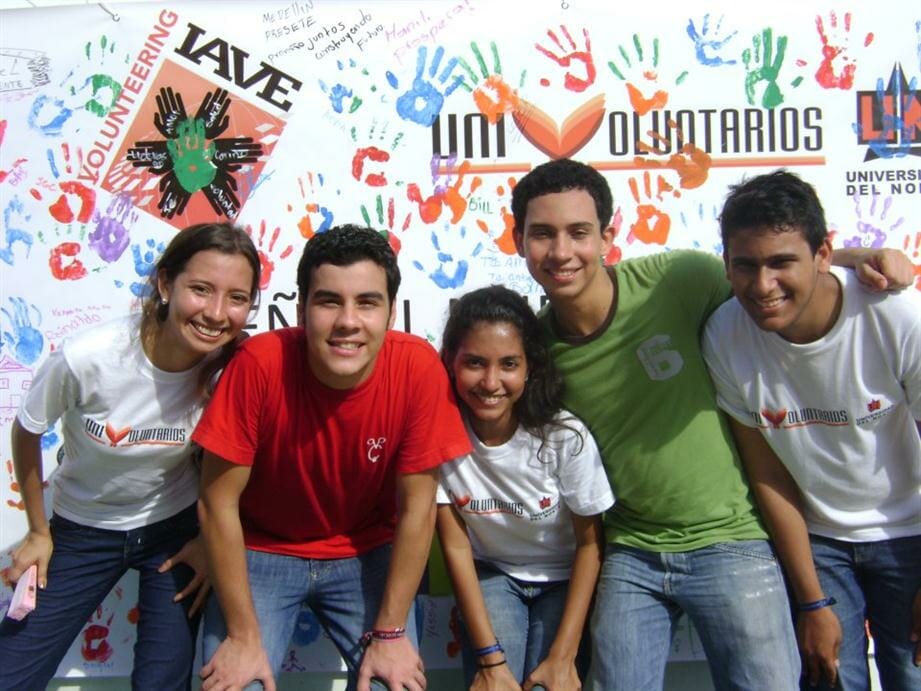 The results were visible: we selected 8 keynote speakers and 115 panelists from a vast number of applications, all of them were able to present in 3 plenary sessions and 55 panels related to youth volunteering experiences. One day before the Summit, two additional activities were developed: a Day of Voluntary Action in the town of Manatí, that gave international visibility to the transformation processes of the Atlántico department in Colombia, an area severely devastated by the winter, and a Corporate Youth Volunteering Roundtable for government and social and private sector organizations and companies representatives that are committed with youth volunteering and social responsibility in their institutions.
The Summit also reached out to over a 1000 participants connect through video streaming and had the support of 23 sponsors from the public and private sector, including the Colombian government and multinational corporations.
Social media strategies, all created and led by young volunteers, played a key role in the process of promoting the event all around the world. The volunteers from over 30 countries that gathered in Colombia, all moved by the same motive -You make it happen!-, showed the world that its new generation, regardless of nationality, race, language, culture, religion or even physical abilities, shares a broad social awareness and works tirelessly to create spaces of social inclusion.
The Summit wasn't an ending celebration; it was a beginning. The youth present created RED2021 (www.facebook.com/red2021), a global network campaign linking the personal and organizational commitments of all participants in the Summit to build a better world through youth volunteering. The RED2021 campaign, its commitments and ambassadors, give birth to Global Youth Volunteers (GYV).
In a world with numerous high-quality youth networks and several global volunteer networks, the global youth volunteering community currently lacks a space to focus on youth volunteering. GYV is an online-based platform in development that seeks to engage and connect every young volunteer and their initiatives worldwide, giving them the right tools to pursue their passions, build their skills and multiply their impact through volunteering, building the largest the largest and strongest virtual community of active youth volunteers on the planet.
RED2021, the first campaign of GYV, serves as an example of its impact on its members and their communities. By using social media tools, we have been able to maintain and grow a network of over 1000 talented volunteers active in over 35 countries, that connect their efforts and knowledge, generating a global synergy that allows them to promote and give visibility to their causes and creating the international alliances that they need to achieve their goals.
Social media opens up a new way to connect and engage volunteers, especially young volunteers, but this comes with challenges. In the process of putting together a community for them to connect and interact, the most important task isn't just to build the appropriate tools, but rather how to capture the attention and energy that youth have, helping them see the world beyond a screen and understand that the use of technology is just one part of the volunteering experience.
Using technology to volunteer and promote volunteering should be a part of a comprehensive process that includes more traditional forms of serving: we should use technology, not let technology use us. The key is explaining and offering a complete experience, especially for youth who are starting to get involved with the volunteering. By engaging them with interactive platforms and social media, we give them a space to share and learn from each other and their experiences, to be connected globally and to work collaboratively to develop innovative cross-cultural ideas and projects that impact our society in constructive ways.
Find more youth volunteer resources at generationOn.
Share this post