Why Millennials Are Not Interested In Your Corporate Service Program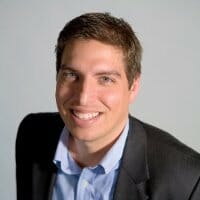 When a Millennial employee swipes their card to gain access to the company's building, their interests, networks, and personal passions don't remain at the door. After all, the concept of work-life balance is not a term with which Millennials are familiar. They live an environment where work-life blending is the norm. Like it or not, the lines are blurring.
When it comes to community engagement, the lines are also blurred. Millennials see their involvement with causes not as a thing that happens outside of work, but as an interest to be explored throughout the day. The data continues to suggest that Millennials place higher value on companies that offer service and pro-bono, skills-based volunteering opportunities.
If this is the case, then why are Millennial employees not getting involved in your organization's CSR programming?
The answer lies in how corporations approach volunteer programming, and whether or not they can be an asset in a Millennial's search for community interaction, experimentation and action.
It is Not About Your Company
Millennials are interested in making things happen in their communities, and look to any institution – their work, home, and/or faith – to channel their passion. When doing 'good' through the company is focused on corporate attention in the process, it will loose its importance with Millennial employees. Millennials care about the issues, not the company wanting to gain awareness for efforts addressing the issues. The goal of the company should be to help Millennials channel their passion to causes and experiment with service to find the issues they care about.
It Is About Being Challenged
Millennials are inspired by the opportunity to tackle a challenge, build a prototype that will solve a problem, and create a concrete solution. Volunteer programming based on long standing relationships with community organizations is appreciated, but may not be personal and challenging to the Millennial. Identifying and providing opportunities that will challenge their thinking and test their skills will draw them closer to community organizations and ultimately more service.
The Big Question – Why?
Millennials need to know why their participation in service or workplace giving matters. Not why it matters to the company, but why their work will matter to the people they help. If companies are going to ask Millennials to participate in service, just like nonprofits, they need to report back on the people helped and how the community issue is different because of their efforts. Even if the experience is a one-time volunteer project, it is imperative that Millennials are provided feedback to quickly inspire future engagement. Remember: this generation gets instantaneous feedback from social networking all the time.
The ultimate goal of any corporation is to be the conduit for Millennial cause action. Companies acting as honest and fair brokers of Millennial service, skill, and interest with causes will move into a different role than where they are currently. This new role, as manager and advisor to Millennials on their cause interests, will place a new value on the company. A value driven by their Millennial employees that represents one of trust, appreciation, and openness to a very personal thing – the issues in the community that drive their passion. The bottom line? Millennials invested in the ethos of the company.
Join us on July 18, 2013 at MCON to explore how Millennials are redefining their workplace engagement, connection with causes, and how they activate for good.
Derrick Feldmann is the CEO of Achieve – the agency that leads the Millennial Impact Project – a research initiative to understand how Millennials connect, involve, and give to causes. He is the organizer of MCON, the annual conference on Millennial cause engagement and the coauthor of Cause for Change: The Why and How of Nonprofit Millennial Engagement.
Share this post