Volunteer for Family Volunteer Day on Saturday Nov. 17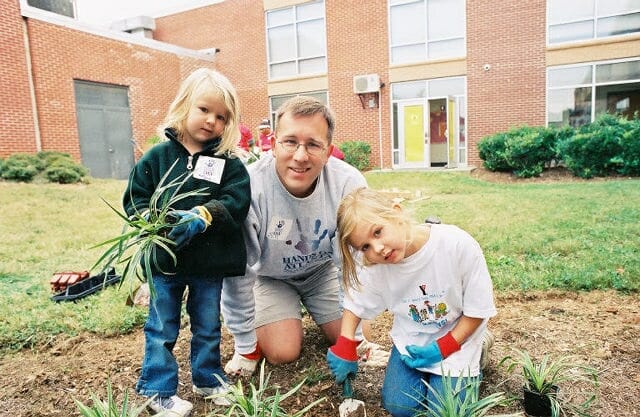 Family Volunteer Day, a Points of Light signature day of service, demonstrates and celebrates the power of families who volunteer together, supporting their neighborhoods, communities and the world. For 22 years, Family Volunteer Day has been held on the Saturday before Thanksgiving to "kick-off" the holiday season with giving and service. This year Family Volunteer Day takes place on Nov. 17 and is being powered by generationOn and sponsored by Disney Friends For Change, a global initiative that inspires kids and families to take action to help people, communities and the planet. To learn more about family volunteering find resources on generationOn.
Today's post is republished from the HandsOn Blog Aug. 3, 2012.
Chances are, if you're spending time volunteering and reaping the benefits, you'll want to tell everyone! Why not get those closest to you in on the action with family volunteering? Proponents of family volunteering have stated that the benefits to families from family volunteering include sharing quality time together, transmission of values, modeling of compassion and civic engagement by parents, and improved communication between family members.
Family members can utilize their talents to work on an issue they feel passionate about. Family volunteering also teaches children the values of kindness, making others feel good, and giving back.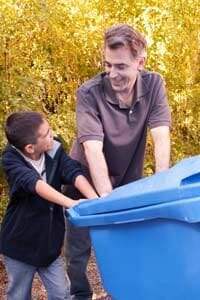 The benefits of volunteering together as a family are many! Several themes stand out as reasons why families should volunteer together. Family volunteering:
Brings the family closer together.
Creates a value system strengthened by volunteering. It is good for children to see parents involved.
Builds extended family among youth and other youth, as well as youth and adults.
Gives something back to the volunteer. Volunteering provides a strong sense of self-satisfaction, which makes the whole family feel good.
Shows strength in numbers. When a family works together, they can get more done than an individual!
Helps to improve family communication.
Benefits youth. Volunteering benefits kids on several levels, such as helping with job and college applications
Gives children a chance to see how lucky they are. Parents are pleased to give the children a reason to focus on someone other than themselves.
Provides a positive influence to the people helped.
Is fun! Volunteering is a social activity and gives children something to do, especially in those long summer days.
Respondents to a survey of families who volunteer conducted by the Points of Light Volunteer Center National Network indicated that:
Almost half volunteer with their family as frequently as every few months.
The majority of families were satisfied with their accomplishments and enjoyed the day.
Most felt that volunteering has given them a new perspective on the world.
Two-thirds of youth felt that volunteering has helped them decide what they want to do with their life.
Volunteering helped them to share values and talk more easily with their family, and it allows them to spend quality time together.
Find great family volunteering activity ideas and resources on generationOn.
Share this post