KPMG Supports Family Volunteering with Family for Literacy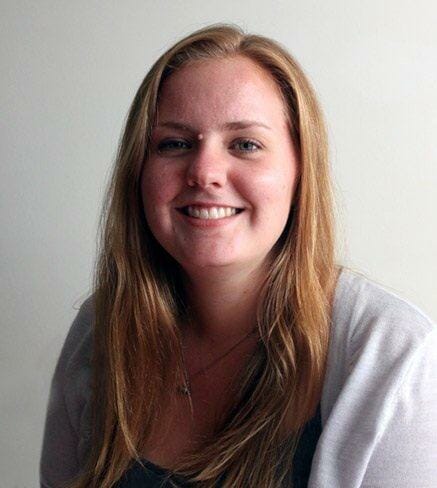 Today's guest post is written by Abby Fennewald, on the Corporate Institute team at Points of Light.
KPMG's Family for Literacy program began in the same way Harry Potter did – scribbles on a napkin. Just like bestselling author J.K. Rowling, the idea for one of KPMG's signature volunteer programs came to Beth Veihmeyer, spouse of KPMG's current chairman and CEO, and her friend, Susan Flynn, spouse of then-chairman and CEO Timothy Flynn, as they brainstormed one afternoon in 2007. Today, KPMG's family volunteering program is five years old and operating all around the globe.
The Family for Literacy program is largely run by spouses of employees with support from KPMG staff. Using KPMG donations, First Book, a national nonprofit focused on eradicating illiteracy, provides new books to schools serving low-income families who otherwise might not have the opportunity to own their own books. Then, KPMG volunteers take time out of their day to read with the kids.
"As a spouse, there were a couple of programs that had been floating around that I would have loved to participate in," Veihmeyer said of the KPMG CSR programs that were already in place. "The [Family for Literacy] program began to take shape from the thought that, if you harness the energy, passion, resourcefulness and talent that are in the extended KPMG family, you can oil the engine even more."
KPMG has become a stronger company because they have connected the support and interest of their "extended family" to their volunteer programs. Traditionally, they have always been part of the firm but, through this program, they have taken on a new role that has given them direct ties to the company and allowed them to invest their entire family more fully. "Don't lose that talent because it's not getting a paycheck," Veihmeyer said. "Make it work. The strength of volunteerism is beyond money."
The other, perhaps more obvious, benefit of such an expansive program that draws on all of a corporation's resources, is the social change it can bring. In KPMG's literacy program, children and teenagers who volunteer can make an especially big impact. When a KPMG intern took the time to read with a young boy in a school in Washington, D.C., he was able to get through to him in a way that none of his teachers had been able to, Veihmeyer said. "He had taken the time, the connection had been made."
That kind of connection can have huge benefits for employees' children, as well as the cause they are supporting. Studies have shown that children that start volunteering at a young age are more likely to continue giving back to their communities as they grow older. Volunteering as a family can be a great way for parents to teach their kids about their values. Corporations can do their part by providing opportunities for employees' entire families to engage with their community service efforts.
Disney, the sponsor of this year's Family Volunteering Day, has also taken huge steps to get families with kids involved in volunteering through their Disney Friends for Change program. They have played a huge role in making this annual event possible and also run a great volunteering program for kids year-round. The wide variety in their work showcases the fact that families and children can get involved in all kinds of causes when given the opportunity.
This is why creating a volunteer program that will be engaging for employees, their families, even interns and retirees, hinges simply on finding a cause that everyone cares about and wants to support. Literacy was the cause that stood out to KPMG, but the possibilities are endless, as are the rewards that come from engaging whole families. "There is no reason [other companies] can't engage their families in some way," Veihmeyer said. "It's just mind-boggling where those resources can take a company."
Share this post