Fidelity Investments: A Decade-Long Partnership with Points of Light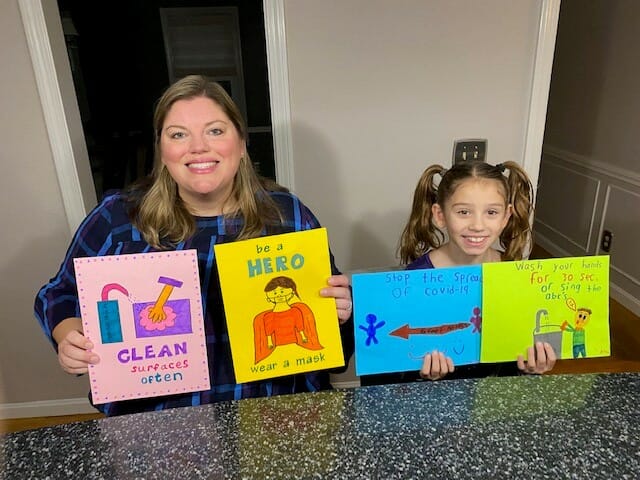 For more than a decade, Fidelity Investments has partnered with Points of Light and their Global Network affiliates across the country to revitalize school learning environments with the goal of supporting students in achieving academic success. Through our School Transformation Day project, employee-volunteers roll up their sleeves for school beautification projects, from painting walls to building outdoor classrooms. This annual event has become a favorite of employees, attracting more than 20,000 Fidelity volunteers in the last 10 years.
This year, due to COVID-19, our decade-long, beloved School Transformation Day was at risk of cancellation. But at Fidelity, we believe that long-term change and success comes through collaboration, listening and adapting to the needs of our communities. And that is exactly what we did. Throughout the regions, our community relations team worked closely with local Points of Light affiliates to understand our community partner's top needs and priorities during the 2020-2021 school year, mid-pandemic. We also engaged our passionate colleagues across the country to gauge their interest in completing community projects from home, with their families.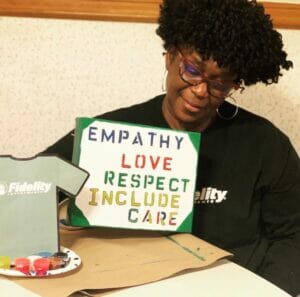 "Despite the unusual nature of 2020, we saw that our employees, while working in a virtual environment, were even more enthusiastic about supporting community," said Heidi Siegal, vice president, community relations at Fidelity Investments. "Our people are our greatest asset."
As a result, we pivoted School Transformation Day to a fully virtual, experience reflecting the unique needs and difficult challenges of each community. Our community relations team consistently heard three themes: COVID-19 safety needs, support of virtual learning and addressing the digital divide.
Fidelity assisted schools and nonprofits with replenishing the resources utilized throughout the crisis to meet the ongoing needs of students including COVID-19 safety kits, face shields, contactless thermometers and touchless water fountains.
Employee volunteers focused on the social and emotional support of students. Working at home with their families, volunteers created mindfulness kits and recorded guided meditations and beginning yoga videos for students as part of one school's new self-regulation room sponsored by Fidelity. Volunteers also created inspirational canvas art to hang in hallways, garden kits for students to build their own gardens at home, classroom safety signs, reading corners to promote literacy and even tie-dyed t-shirts for the students.
Additionally, volunteers placed over 380 Amazon Wish List orders which provided schools with more than 4,000 individual supplies including notebooks, folders, paper and snacks.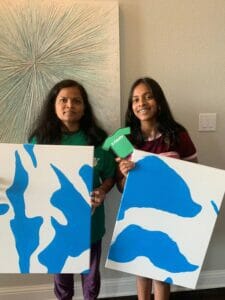 Through our community partners we learned that the pandemic exacerbated educational inequalities among students, and none more critical than the lack of access to technology for Black and Brown students. In response, Fidelity committed to providing technology resources for educators and students to effectively engage in remote learning. Students in schools where Fidelity has a presence received equipment needed for virtual learning including iPads®, Chromebooks™, earbuds with mics and lap desks. Many teachers also received a second monitor to enhance their online teaching experience. Additionally, community partners like the Boys & Girls Clubs, which throughout the pandemic have become centers of education by extending their hours to support virtual learning, were supported with enhanced Wi-Fi and additional equipment.
Community and school partners were also supported through a series of grants made in each region. The grant funding was used at the discretion of the recipients to purchase safety and cleaning equipment needed to combat COVID-19, technology for students and teachers, virtual curriculum and more.
"Our strong partnership with Points of Light and the commitment of our employee volunteers make it possible for Fidelity to continue impacting communities," said Siegal.
The 2020 annual School Transformation Day involved more than 620 employee volunteers and their families virtually connecting with 14 schools and organizations across the country impacting more than 28,000 students and nearly 500 teachers.
Share this post