Financial Crisis Leads Volunteers to Act
This post is by Aspa Giannopoulou, a digital diplomacy officer at British Embassy Athens. She leads social media for Volunteer4Greece, the newest global member of Points of Light's HandsOnNetwork.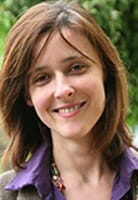 Aspa Giannopoulou
In the last couple of years and since the financial crisis in Greece started, we have seen Greek civil society expanding. New nongovernmental organizations have sprung out, the majority fighting poverty and social inequality.
Support became accessible through state or private funds. At the same time, the needs in human resources naturally increased, yet Greece has never had the strongest volunteering culture.
As a Greek living in Greece, I have always identified this as an area of development. The building of strong bridges between civil society and citizens is necessary, especially during times of financial difficulty. This is what brought me to Volunteer4Greece in March 2013 when I joined the team as a volunteer, handling public relations and communications.
For those not already familiar, Volunteer4Greece serves as a platform promoting volunteer opportunities in Greece, with the goal of connecting volunteers with nonprofits looking for people to support their activities.
So far, in my role, I have promoted announcements of volunteering opportunities through our communication channels and made sure that our activities and mission are reaching a wide audience.
We have organized capacity-building workshops and seminars addressed to nongovernmental organizations that wish to develop their performance in areas such as resource management. Examples of training sessions include how to use digital tools, draft funding proposals and manage social media.
By engaging in these workshops, I had the opportunity to meet representatives of Greek nonprofits – extraordinary people, inspired visionaries, determined to fight for their cause and deliver results to the collective benefit.
Volunteer4Greece currently hosts 100-plus nonprofits from all over the country and since it kicked off, it has covered more than 350 volunteer positions, while I have seen more than 11,500 applications go through its platform. A collective effort with a promising future.
It feels great to be part of HandsOn Network, whose fundamental values we fully endorse and seek to further develop in the Greek context. Through our membership we aspire to make clear connections between Greek and international civil society, explore opportunities for synergies, provide effective support to Greek nonprofits and of course motivate Greek citizens to further engage in volunteerism.
To find a HandsOn Network volunteer center near you, visit the HandsOn Network map.
Share this post