Find Out How You Can Change the News, Not the Channel
This post is by Tracy Hoover, Points of Light's president.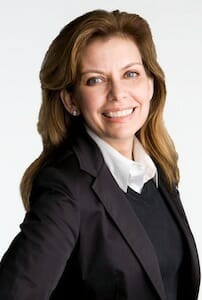 It's been five years of what President Obama calls "the worst economic crisis of our lifetimes" – and it's taken a toll.
According to an NBC/Wall Street Journal survey, only 29 percent of those who identified as poor and working-class Americans say it's likely they will move toward the middle class in the next five to seven years. With 15 percent of Americans living at or below the poverty line, it's grim news – and a call to action.
In times like these, citizens coming together have always made the difference. When we volunteer, we provide more than help. We provide an antidote to cynicism and despair.
I'm proud to announce that Points of Light, Bank of America and the Corporation for National and Community Service have joined forces and launched a Financial Opportunity Corps.
This fall, 20 AmeriCorps VISTA members have started serving in 10 communities around the country – Atlanta, Austin, Baltimore, Bridgeport (Conn.), Detroit, Lauderhill (Fla.), New York, Philadelphia, Portland (Ore.) and San Jose – recruiting and training volunteer financial coaches to help residents develop skills and access the resources to become financially stable.
For some good news – and information about how you can help – read 22-year-old Financial Opportunity Corps member Nathalie Carril-King's story here.
And join us in changing the news, not just the channel.
Share this post