How Did You Spend Make A Difference Day? You Could Win $10,000 for Your Favorite Charity
In Atlanta they planted a vegetable garden with elementary school kids. In Indianapolis they spruced up a neighborhood park. In Phoenix they painted a community center roof to help the building conserve energy.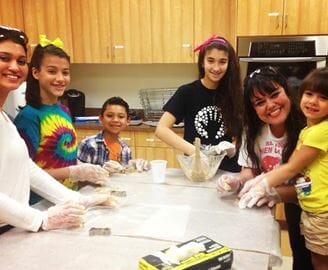 From Asheville, N.C., to Zanesville, Ohio, Saturday – Make A Difference Day – Americans committed to serving their communities. Each year on the fourth Saturday of October, millions of Americans take part in Make A Difference Day, the nation's largest annual day of volunteering.
Sponsored by USA WEEKEND Magazine and Points of Light, and supported by Newman's Own, the lives of tens of millions are made better because of the efforts that take place on this day.
Did you participate in Make A Difference Day (#MDDAY13) this year? Post your photos and your story to www.makeadifferenceday.com by Nov. 18. Your favorite charity will get a chance to receive a $10,000 donation from Newman's Own. If you'd rather enter by mail, download this brochure, which has participation details and a printable entry form.
And if you weren't able to participate this year, mark your calendar for next year – Oct. 25!
Share this post